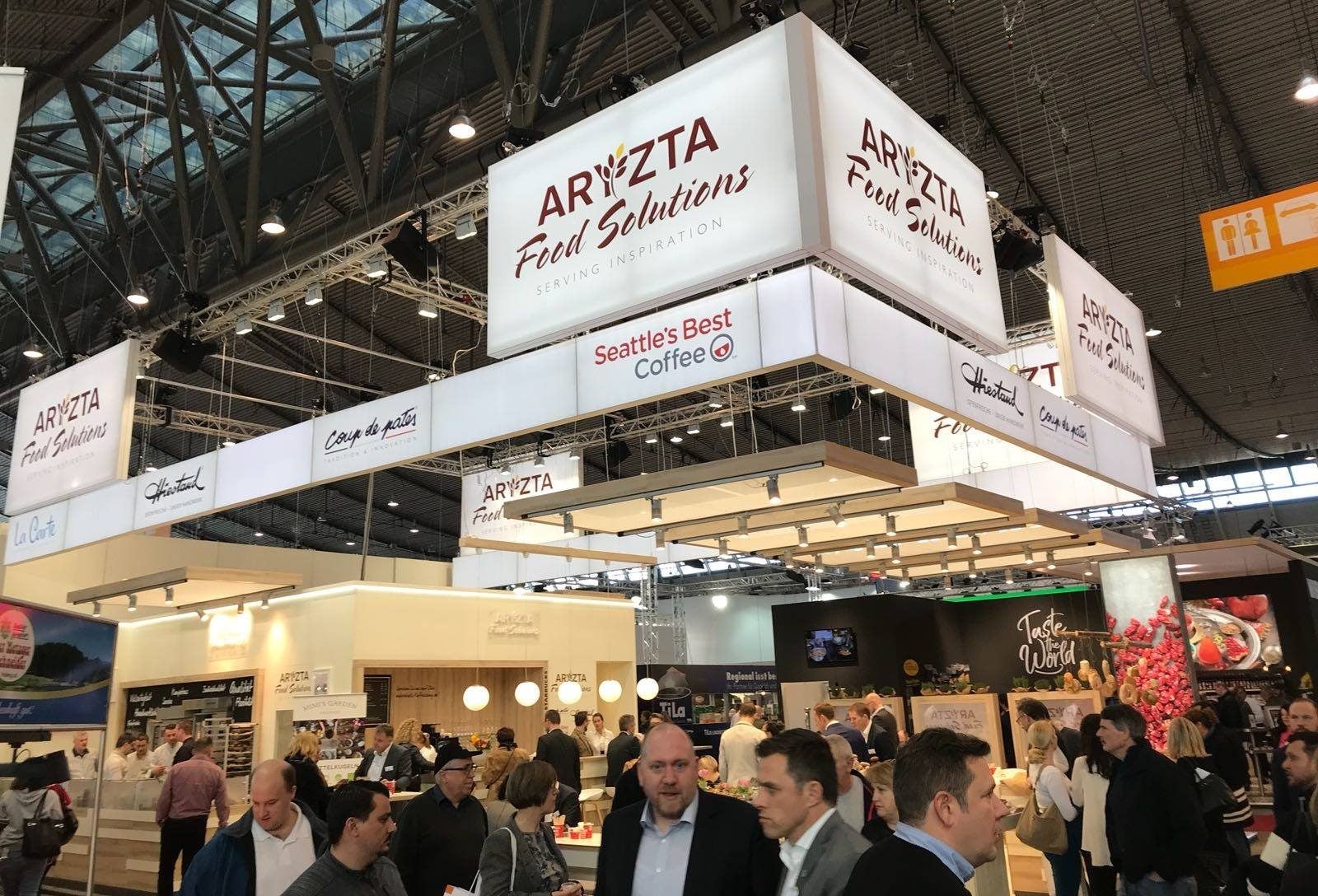 Bakery group ARYZTA has predicted a return to organic sales growth, albeit with input-cost inflation the newest challenge for the recently restructured business.
Chairman and interim CEO Urs Jordi, speaking to analysts today (4 October) after publishing Aryzta's full-year financial results, set a target for a mid-single-digit increase in organic revenues over the course of the new fiscal year and a 170 basis-point rise in EBITDA margins.
In the 12 months ended on 31 July, the group's revenues fell 6.1% on an organic basis, based on the company's consolidated revenues, which include discontinued operations. Those revenues stood at EUR2.3bn, down 20.9% on a year earlier.
The fall in organic revenue was less steep than the 11.6% decline Aryzta saw in the previous financial year, with the company seeing growth against that metric in the second half of the year under review.
Based on Aryzta's continuing operations, revenue dropped 8.6% to EUR1.5bn. On an organic basis, revenue was down 6.4%.
Aryzta has gone through significant upheaval in recent quarters amid pressure from agitating investors to simplify its business model, return the company to profit and cut a huge debt pile. It has had a change in both CEO and finance chief and delisted from the Dublin stock exchange but retained its listing in Zurich.
Late last year, Aryzta rejected a takeover proposal from Elliott Advisors (UK), part of New York-based fund manager Elliott Management. It has now completed a disposal programme, selling its North American assets to an affiliate of private-equity firm Lindsay Goldberg for $850m in cash and its Brazil business to fellow baker Grupo Bimbo for an undisclosed sum.
The company has also sold its sandwich business to Hilcona, a unit of the Bell Group, and its take-and-bake pizza assets in North America. Channel-wise, Aryzta retains its presence in retail, out-of-home and quick-service restaurants.
Inflation has now taken over from the Covid-19 pandemic as one of the most pressing challenges for Aryzta as it continues on the road to improve the financial performance.
Jordi today described cost inputs the company is facing as "massive" amid inflation of 20% in butter and flour. Aryzta is predicting price increases to consumers of circa 10%, while the availability of labour is having a "heavy impact", particularly in its largest market, Germany.
"There is a big elephant in the room, which is inflation," Jordi said, adding input-cost increases are running at about 5% overall. "An increase we have now, I've never seen in my time in the business, it's so massive. The answer is not yes or no [to] price increases or not, the question is only how much."
The asset sales have enabled Aryzta to reduce debt to EUR220.1m, from more than EUR1bn. However, the company is saddled with hybrid instruments that have plagued the company for some time, with those recently refinanced to the tune of EUR500m. Jordi said capital raising is not on the cards to further reduce its obligations.
EBITDA-to-debt leverage now stands at 0.6 times, compared to 3.7 times in the previous financial year, while the company has free cash flow in hand of EUR10.6m versus a deficit of EUR84.5m.
Aryzta's group EBITDA margin improved by 190 basis points to 10.8% and new CFO Martin Huber is targeting a run-rate of 12.5% for fiscal 2022 based on pre-IFRS-16 levels.
Following the restructuring, Aryzta now has 19 bakeries in Europe, covering markets such as Germany, Switzerland, France, the UK and Ireland, Denmark, Spain and Sweden. In eastern Europe, it has operations in Poland, Hungary and Romania.
On the Asia-Pacific side, it has bakeries in Australia and New Zealand, Japan, Malaysia, Singapore and Taiwan.
"For 2022, we have all plans aligned to consolidate our return to positive organic growth," Huber said. "We will not only rely on price increases, we certainly will continue working on operational efficiencies and expect an equal contribution both from pricing and operational efficiency to make front to the headwinds of our input costs."
On a reported basis, Aryzta's underlying EBITDA dropped 3.9% to EUR250m. For continuing operations, EBITDA was EUR173.4m, down 7.9%, with a margin of 11.4%, up 10 basis points.
On the bottom line, Aryzta delivered a net profit based on continuing operations of EUR5.2m, compared to a loss a year earlier of EUR18m.
Jordi said in the results commentary: "Aryzta begins its new fiscal year with a growing confidence having completely transformed the business strategy to a multi-local focus. We have improved operational efficiencies and de-risked the financial profile. Organic growth has returned [Q3-4] after years of decline and expect to sustain this positive organic growth trend in FY-2022."