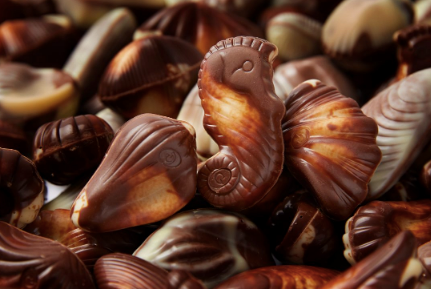 Chocolate ingredients heavyweight Barry Callebaut has said its factory in Belgium impacted by a salmonella scare is now running at its normal capacity.
Output was stopped at its Wieze facility in June after salmonella was detected in a batch of products. The closure of the facility – which has 24 production lines – caused supply issues for chocolate manufacturers including Mondelez international and Guylian.
But in a brief statement today (20 October) Barry Callebaut – one of the world's largest business-to-business suppliers of chocolate – said "the cleaning of its factory in Wieze, Belgium, is nearing completion and, as a result, is back to operating at normal capacity".
CEO Peter Boone added: "I would like to express my deepest gratitude to our customers for their understanding during this difficult period, and to all our employees who worked tirelessly for weeks to get the Wieze factory up and running again."
Mondelez halted production at a biscuits factory in south-west France – which makes brands including Mikado and Petit Ecolier – as a precautionary measure as the salmonella scare caused a wave effect up the value chain before pressing the re-set button last month. It said then it would take several weeks for full production to be restored and for supplies to customers to resume.
Belgian manufacturer Guylian, best known for its chocolate sea shells, said last month it was still feeling the impact on production from the Barry Callebaut closure. It was forced to close some of its own production lines.
Tom Snick, Guylian's CEO, said then that the company was aiming to return to "100%" production by this month but admitted that is "not guaranteed".
Just Food has asked Guylian for an update on its supply isues.