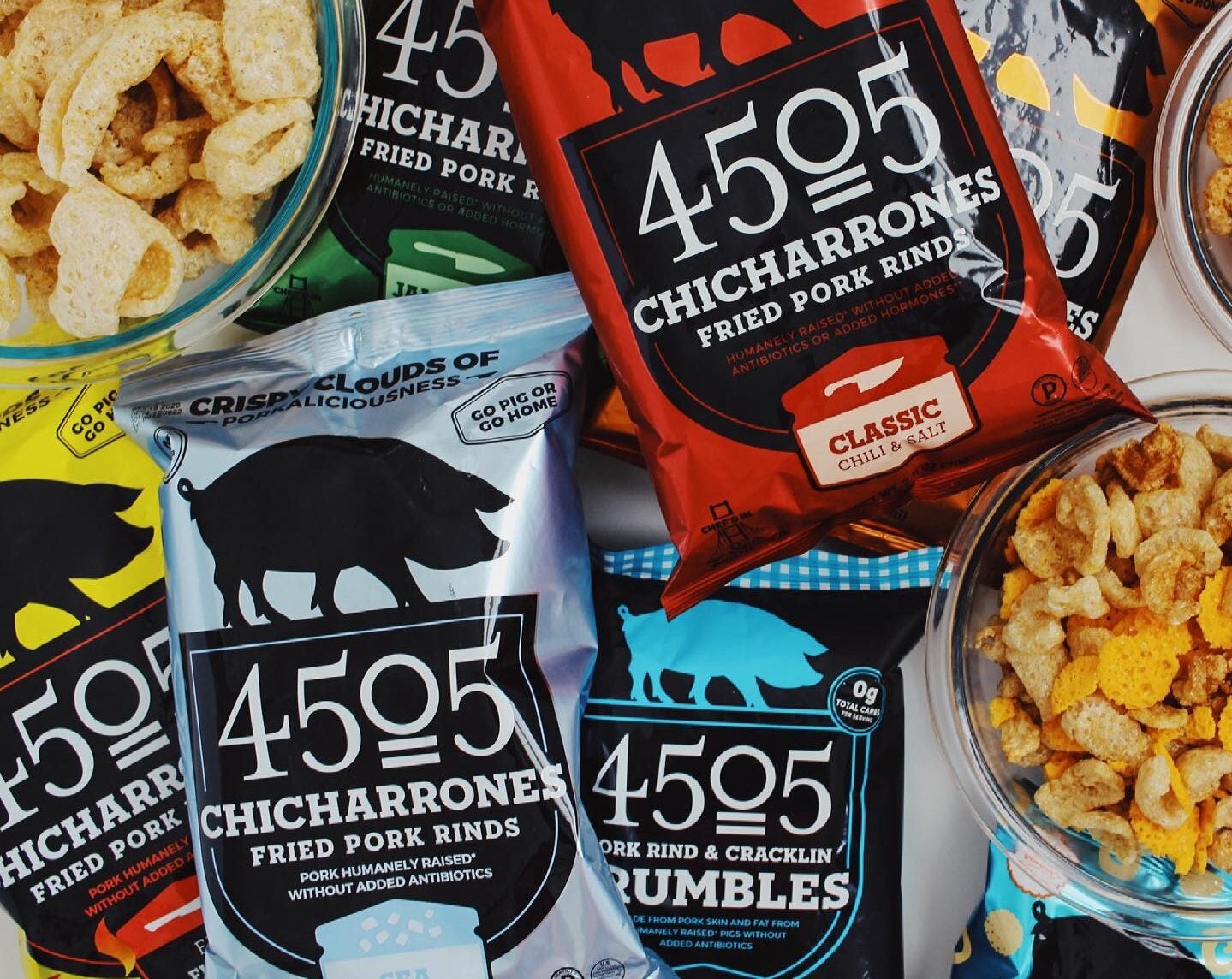 US snacks firm Benestar Brands has returned to the acquisition table with a deal for pork rind maker 4505 Meats.
Benestar was formed in 2019 when US investment firm Highlander Partners purchased the pork rind business Evans Food Group. It then went on to acquire Miller Baking Company, the owner of the Pretzilla brand of pretzel bites and buns, the following year.
The Benestar line-up also incorporates brands inherited from deals struck by Evans for Turkey Creek Snacks and Gayton Foods. It includes the Mac's and Porq pork rinds brands, and Chicas Chips and Caze de Oro tortilla chips.
4505 was founded by butcher and chef Ryan Farr in San Francisco in 2009 and supplies retailers across the US. It has recently launched the sausage-based 4505 Butcher's Snacks. Its products are keto-friendly and paleo-certified.
The business is headed up by CEO Erik Havlick, who will remain along with the other employees. Financial terms have not been disclosed.
Bruce Myers, the president of Benestar, said: "4505 has quickly established itself as one of the most innovative and exciting brands in the salty snack industry. Teaming up with Benestar Brands and Highlander Partners represents an exciting new chapter for 4505 Meats, and is perfectly timed at an inflection point for our brand."
Benestar now has six US production facilities in Chicago, Illinois; Arlington, Texas; Portsmouth, Ohio; City of Industry, California; and Milwaukee in Wisconsin. It also has another across the border in Saltillo, Mexico.
Jeff Hull, the president and CEO of Dallas-based Highlander Partners, added: "When we created Benestar, we established an active M&A platform in the salty snack space targeting brands with exceptional growth prospects, unique products and strong brand equity. 4505 fits these criteria perfectly and we are thrilled to welcome 4505 into Benestar."
Analysis: Jump in venture-finance deals paves way for more food M&A – data