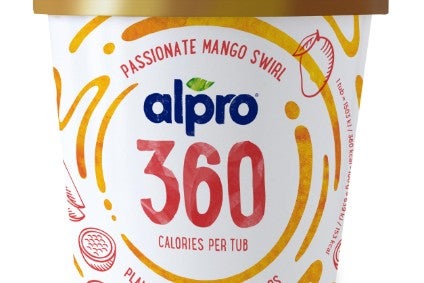 Danone is reportedly set to remove fewer jobs from the business than was proposed as part of wide-ranging restructuring plans last year.
In November, the Activia and Cow & Gate owner said up to 2,000 positions could be axed under moves to build a "local-first" organisation. Then CEO Emmanuel Faber insisted the group needed to "reinvent" itself in the wake of the Covid-19 pandemic.
Yesterday evening local time (9 September), French newspaper Les Echos reported that, following discussions with staff representatives and unions, job cuts are set to number around 1,600. In France, around 300 positions will be removed, net, compared to an original plan of 458, the publication added. Les Echos did not cite its sources. When approached by Just Food, Danone declined to comment.
The job cuts are part of Danone's efforts to become more agile and better serve customers. At the time of the announcement in November, the Alpro owner also said it wanted to generate EUR1bn (US$1.19bn) in cost savings, including through a 20% reduction in its overhead expenses, to "support our growth and our brands but also to re-enforce our margins".
In March, Danone announced Emmanuel Faber was to relinquish his role as chief executive after seven years heading up the company. Faber had come under increasing pressure from disgruntled investors calling for structural change and asset sales in an attempt to boost the company's financial performance.
Two weeks later, Danone's board decided Faber should also stand down as chairman. The company had been under pressure from a group of shareholders to split the roles of chairman and CEO. Giving up the CEO role did not placate some investors, who wanted Faber to leave the business.
In May, former Unilever and Barry Callebaut executive Antoine de Saint-Affrique was named Danone's new CEO. He is set to take the reins on 15 September.
Just Food analysis, May 2021: High expectations – the challenge facing new Danone CEO Antoine de Saint-Affrique