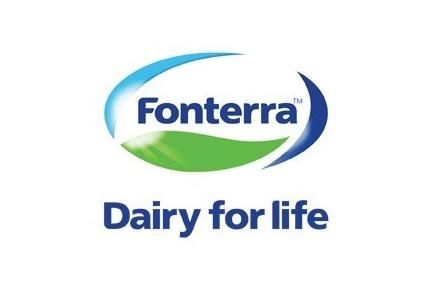 Shares in Fonterra closed higher today (5 July) after the finance chief of the world's largest dairy cooperative attempted to calm market nerves following record-low levels on Thursday.
The value of the shares in the Fonterra Shareholders' Fund dropped 8% yesterday (4 July) to a record low of NZD3.45, before closing the day at NZD3.55, still down. Today, the shares closed higher at NZD3.68.
CFO Marc Rivers could not offer any meaningful explanation behind yesterday's slide and sought to assure investors by issuing a statement.
"Nothing new has happened in its underlying business operations to cause the Fonterra share price to drop yesterday," Rivers said. However, he reiterated previous comments made by chief executive Miles Hurrell that "our performance is not where it needs to be".
Hurrell made those same comments in February after delivering a profit warning, but at the same time raised the annual forecast for the payout to its farmer owners. And the shares are still down around 20% this year on both the New Zealand and Australia exchanges after launching a business review last September on the back of Fonterra's first-ever yearly loss.
Units in the Fonterra Shareholders Fund are listed on the NZX Main Board and on the ASX and are able to be freely bought and sold in the same way as any other listed security. Outside investors who are not allowed to hold shares in the Fonterra co-op are able to invest in units in the fund, which gives them access to economic rights – such as distributions and capital movements – similar to those of a share, the company says.
"The fundamentals of our business are strong: the world wants more dairy and we make great products," Rivers said. "But, our performance is not where it needs to be. We're doing everything we can to turn that performance around and are undergoing a full strategy review."
Hurrell has previously blamed the co-op's performance on higher costs, operating expenses and increases to farmgate milk prices.
While Rivers did not offer any real explanation for the one-day drop in its shares, media reports in New Zealand speculate the decline could have been related to a decision by another of the country's dairy cooperatives, Westland Milk Products, to vote in favour of a buyout by Chinese firm Inner Mongolia Yili Industrial Group, although the deal had been previously announced.
The same reports suggested Fonterra could go the same way as Westland, which had also experienced poor financial performance and seen its debt increase before dairy firm Yili came into the picture.
Meanwhile, other media speculated the share-price drop was related to the milk price farmers demand from Fonterra, which in turn reduces the amount of capital it can put back into the business.
Rivers added today: "While the share price does not impact the co-op's balance sheet or our ability to operate and pay our bills, it does impact our farmers' balance sheets. Fonterra is committed to further strengthening our balance sheet and lifting our performance, and we believe this will be reflected in the value of the co-op over time."
He also sought to back his comments with another assurance over Fonterra's investment-grade credit rating.
"Our credit-rating agencies have publicly recognised the strength of our underlying business and that's why we continue to have an A band credit rating."
Fonterra has taken measures to try and shore up the business. Last month, it reaped NZD64m (US$42.9m) from the sale of its share in a German nutrition company Foodspring, ventured back into India under a partnership with Future Consumer and offloaded its portion of a whey protein joint venture Fast Forward.
In May, as part of the strategy review, Fonterra said it was mulling over a joint venture with Nestlé in Brazil, closing a factory in Australia and weighing up its farmer network in China, while it also sold the Tip Top ice cream brand. It is also reviewing options for North American assets.
On building the co-op's business, it recently formed agreements with Coca-Cola and Bubs Australia, and also took a stake in Motif Ingredients in the US. And in the early part of the year it sealed a distribution deal in the United Arab Emirates with Horeca Trade.