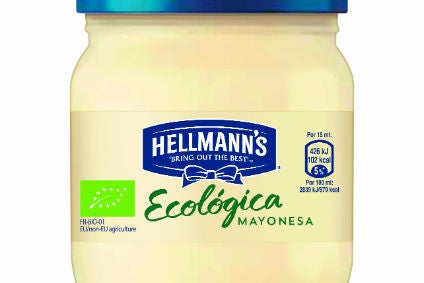 Hours before the start of the working week came the biggest story – Kraft Heinz withdrawing its proposed takeover bid for Unilever, just two days after publicly confirming its interest. By Wednesday, Unilever had announced a review of its business to see how it can improve shareholder value. In a busy week of M&A, France's Bonduelle struck a notable deal for US produce peer Ready Pac Foods, Maple Leaf Foods became the latest meat company to invest in meat-free by buying Lightlife Foods and Ireland's Glanbia set out a plan to spin-off its domestic dairy business into a joint venture. Click on the headlines for the full stories.
European consumer goods giant Unilever, three days after Kraft Heinz withdrew its proposal to buy the business, announced on Wednesday (22 February) it was launching a review of its operations in order to "accelerate" the value it can give to its shareholders.
Bonduelle, the France-based produce supplier, has struck a deal to acquire US peer Ready Pac Foods from private-equity firm H.I.G. Capital.
Canada's Maple Leaf Foods has agreed to acquire US plant-based protein manufacturer Lightlife Foods from private-equity firm Brynwood Partners for US$140m.
China's state council, the country's cabinet, has issued a five-year plan to improve food safety and risk management across the country.
Glanbia has announced plans to form a joint venture for its dairy business in Ireland as the group booked higher sales and earnings for 2016.
Kerry Group has announced Edmond Scanlon, the head of the ingredients and packaged food company's operations in Asia Pacific, will replace Stan McCarthy as CEO.
Tyson Foods has announced all of its chicken products sold under its namesake brand in US retail stores will be made without the use of antibiotics.
In an interview with just-food published this week, Mike Cockrell, the CFO of Tyson rival Sanderson Farms, discussed the company's use of antibiotics in its supply chain and why the company has not felt the need to make similar moves despite the growth in demand for antibiotic-free meat in the US.
Mondelez International today (21 February) announced plans to add a new savoury snacks brand to its portfolio.