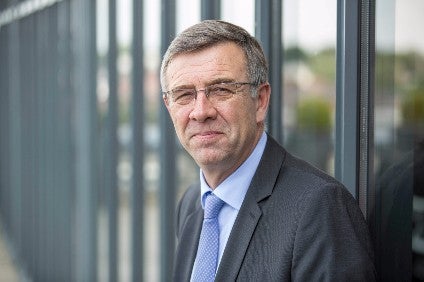 There were two major acquisitions announced in the US this week, with France's Bonduelle moving to buy produce supplier Ready Pac Foods and Canada-based meat processor snapping up meat-free player Lightlife Foods. Staying in the US, companies including Tyson Foods, General Mills and Mondelez International gave an update on their strategies for growth at the Consumer Analyst Group of New York investment conference in Florida. Elsewhere, Ireland's Glanbia announced plans to spin-off its domestic dairy business.
"This acquisition shows Bonduelle's ambition to further develop as a global leader in its markets and strengthen its positions in the consumer convenience and health segments to meet consumers' needs" – Christophe Bonduelle, the head of the French produce giant, explains why the company has moved to buy US peer Ready Pac Foods.
"There is a significant consumer trend to not eat less meat but to increase protein consumption in a more balanced way between meat and protein consumption" – Maple Leaf Foods president and CEO Michael McCain outlines the Canada-based meat group's move to buy US meat-free business Lightlife Foods.
"Doing things right for sustainability and making money are not mutually-exclusive ideas" – Tom Hayes, the recently-appointed CEO of Tyson Foods, highlights the US meat giant's sustainability drive at the Consumer Analyst Group of New York investment conference in Florida this week, where the company also announced all of the chicken products sold under its namesake brand in US retail stores will be made without the use of antibiotics.
"Those things I don't think have had an impact" – General Mills COO Jeff Harmening told CAGNY the US group's recent moves to cut costs have not affected its sales.
"There is no scientific evidence that proves that what we're doing in our hatcheries and on the farms is contributing to the development of antibiotic-resistant bacteria in humans" – in an interview with just-food, Sanderson Farms CFO Mike Cockrell discusses the US poultry processor's continued use of antibiotics in its supply chain.
"Increased range of both fresh and grocery is driving this. Licencees are seeing the main supermarkets increasing their listings and innovation is driving growth. More retailers are also including organic in their ranges – Aldi, Lidl and Costco have all either introduced or increasing ranging" – Clare McDermott, business development director at organic certification body The Soil Association, explains the 6% rise in sales of organic products through UK supermarkets in 2016.
"It will be mainly by prices" – Arla Foods CFO Natalie Knight tells just-food the dairy group's forecast rise in annual sales will be principally driven by price increases.
"It brings together in a single structure the ownership, operations and objectives of Glanbia's Irish dairy and agri-businesses. With EUR1.5bn of annual revenue and a 2.4 billion litre milk pool, it will be a large scale, efficient business with a high quality supply chain and the strength and diversity to face the future with confidence" – Siobhan Talbot, the MD of Ireland-based food group Glanbia, talks up the company's move to spin-off its domestic dairy business into a venture in which it will own a 40% stake.
"Véa truly underscores the best of our growth capabilities, including breakthrough product and packaging innovation, real-time data analytics, comprehensive distribution across multiple growth channels and fearless digital marketing" – Tim Cofer, Mondelez International's chief growth officer, announces the launch of the Véa snacks brand at the Consumer Analyst Group of New York investment conference in Florida.
"We have been losing volume year-over-year in this facility and have made every effort to maintain the facility" – Jennifer Park, the vice president of operations at Grupo Bimbo's Canada Bread unit, outlines why the Mexican bakery behemoth has to close another facility at its Canadian subsidiary.