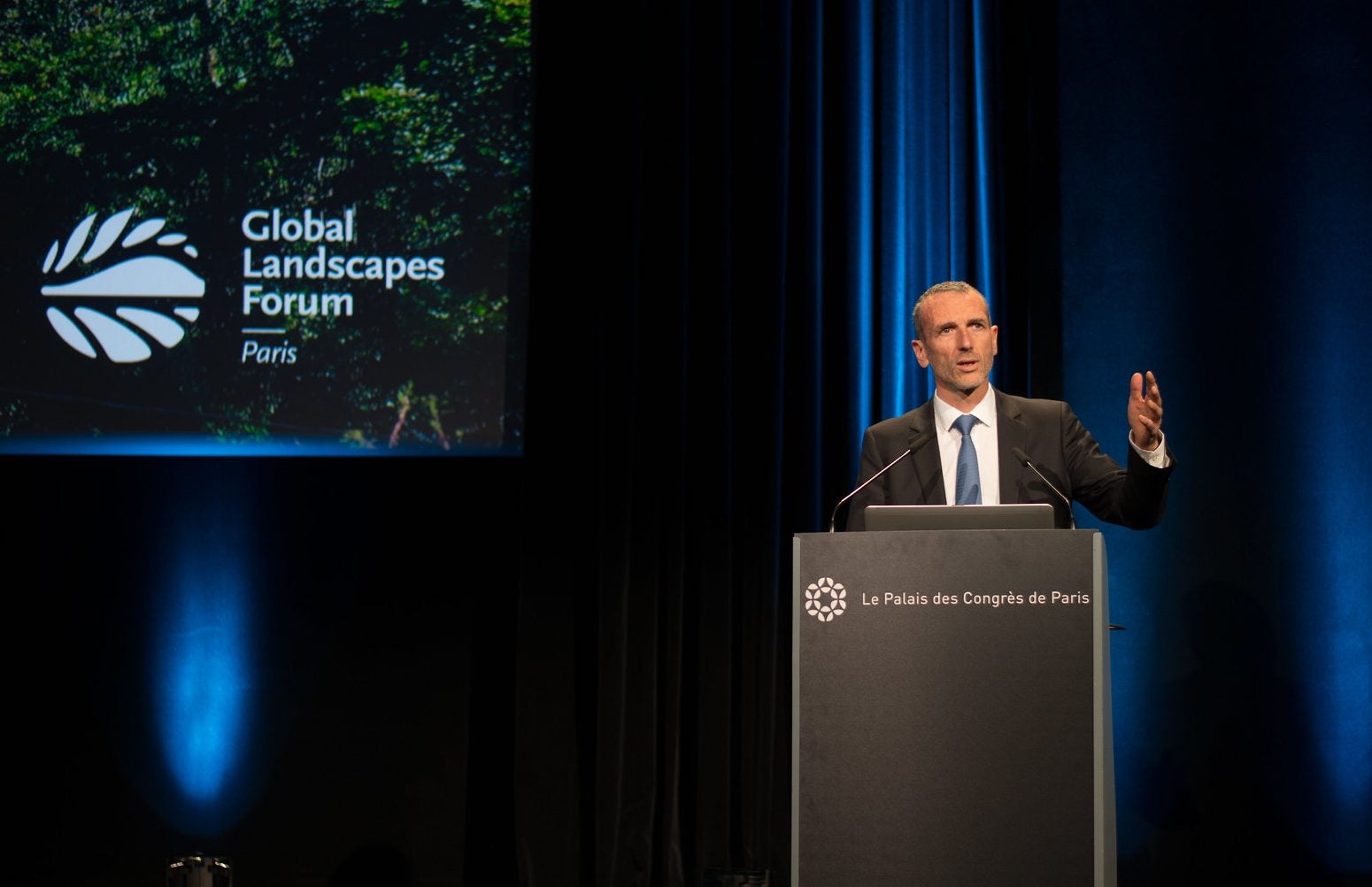 Ex-Danone chief executive Emmanuel Faber has joined agri-food investor Astanor Ventures as a partner.
Faber, who left Danone earlier this year amid criticism of the company's financial performance, said Astanor had "a fantastic track record of transformational start-ups that they support".
The venture-capital firm, set up in 2017, has a portfolio of investments that includes vertical-farming business Infarm, Australian alt-meat firm V2Food and France-based insect farm Ynsect.
Faber said: "We are now partnering to unequivocally focus on our single biggest collective opportunity to halve global carbon emissions by 2030 in a just transition: planetary diets for all, relying on a biodiverse, regenerative agriculture. Our strategy for this will be to leverage cutting-edge science and technology, not to replace nature, life and humans, but to put them back [at the] front and centre of agrifood systems."
In March, Danone announced Emmanuel Faber was to relinquish his role as chief executive after seven years heading up the company. Faber had come under increasing pressure from disgruntled investors calling for structural change and asset sales in an attempt to boost the company's financial performance.
The plan was for the Frenchman to stay in a new role of non-executive chairman. However, two weeks later, Danone's board decided Faber should also stand down from that role. The company had also been under pressure from some shareholders to split the positions of chairman and CEO. Giving up the CEO role did not placate some investors, who wanted Faber to leave the business.
In the wake of Faber's exit, the disgruntled shareholders were keen, at least publicly, to underline it was the way Danone was being run, rather than too much of a focus on sustainability, that was their main complaint.
The Activia yogurt maker has consistently stressed its approach to ESG issues will not change. Danone has, for example, said it will remain an entreprise à mission, describing the status as the company's "competitive edge". Introduced in 2019 by the French government, an entreprise à mission is defined as a company that has aligned societal and environmental goals with its purpose and set out those targets in its articles of association. Danone shareholders voted for the company to attain that status in 2020.
Faber will be joined as a new partner at Astanor by David Barber, the founder of New York-based agri-food impact investor Almanac Insights.
Eric Archambeau, co-founder and partner at Astanorr, said: "Astanor was founded on the principle that impact-driven business is the key to a more resilient, sustainable economy. This conviction has been a driving force in both David and Emmanuel's careers for decades, a commitment I have witnessed first-hand throughout our numerous collaborations. Their expertise, leadership and dedication to our common mission make them ideal partners for both Astanor and our investee companies."
Just Food analysis, May 2021: Stakeholder capitalism advocates positive despite Faber's exit from Danone
Just Food analysis, May 2021: High expectations – the challenge facing new Danone CEO Antoine de Saint-Affrique
Just Food interview, December 2020: "If it's not affordable, then we're not going to be mass-market" – V2Food co-founder Nick Hazell on why price is central to Australian plant-based meat firm's strategy