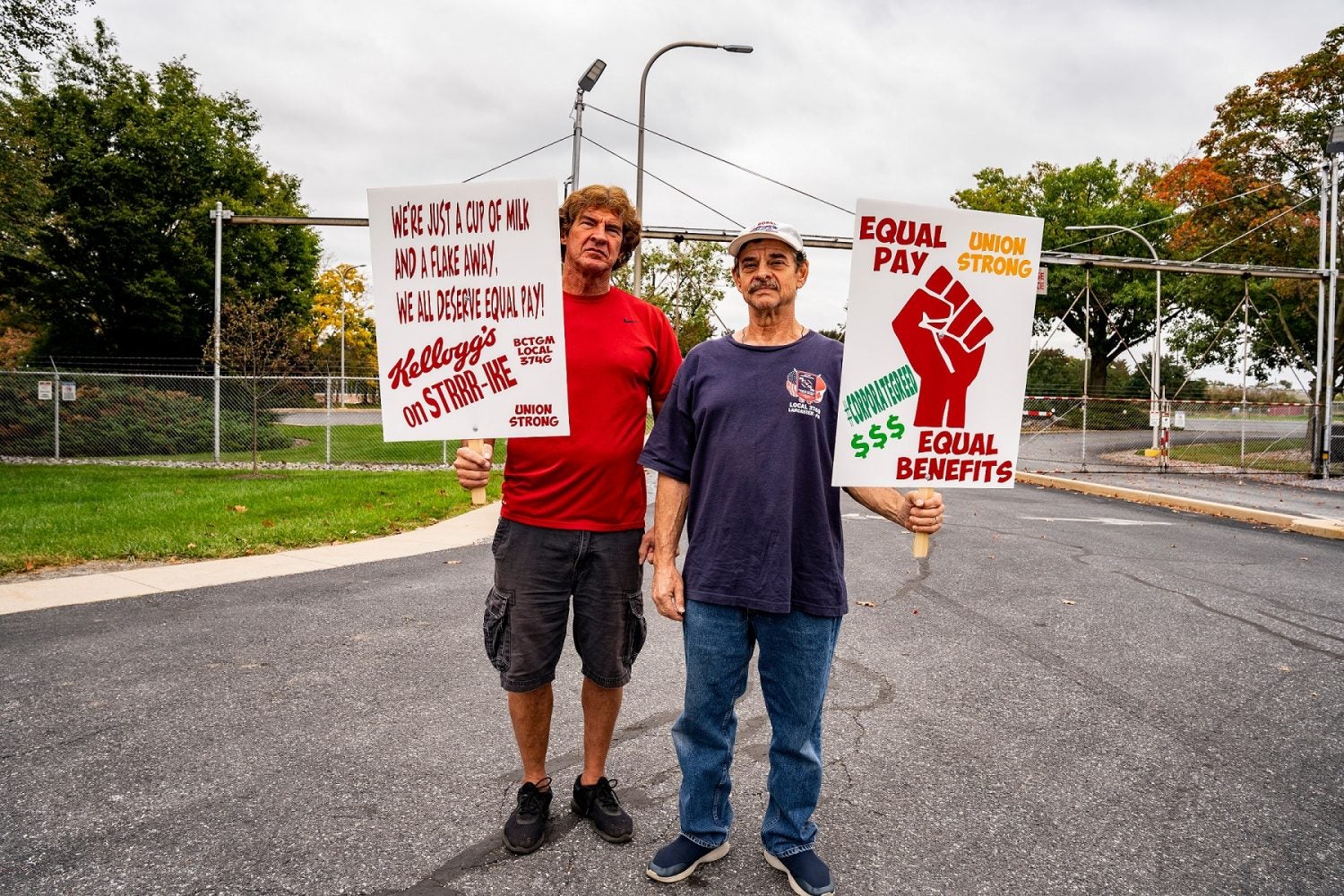 Some 1,400 Kellogg workers have ratified a pay and benefits offer, bringing an end to industrial action that has dragged on for 11 weeks.
The Fruit Loops owner said yesterday (21 December) that all the striking employees at the four affected ready-to-eat cereals plants "are welcome back to work", two weeks after proceeding with a previously announced pledge to replace staff.
They had rejected the first of a tentative agreement reached with union representatives earlier in December following a sixth proposal put on the table by Kellogg since negotiations began back on 8 September.
Last week, in the wake of a backlash by President Biden over Kellogg's intention to replace the striking workers, a second tentative agreement for new five-year contract proposals was revealed with the Bakery, Confectionary, Tobacco Workers and Grain Millers International Union (BCTGM). Staff at the sites in Nebraska, Michigan, Pennsylvania and Tennessee have now backed that agreement.
Kellogg chairman and CEO Steve Cahillane said in a statement: "We are pleased that we have reached an agreement that brings our cereal employees back to work. We look forward to their return and continuing to produce our beloved cereal brands for our customers and consumers."
The new master contract includes a US$1.80 adjustment to cost-of-living benefits (COLA) for legacy workers, "folded into the base rate". The Special K owner had previously pledged a 3% wage increase for those staff.
Legacy workers will get a $1.10/hour wage adjustment, while transitional employees and new hires have been provided with a wage rate of $24.11/hour.
"The new five-year contract furthers our employees' leading wages and benefits, with immediate, across-the- board wage increases and enhanced benefits for all. It also provides an accelerated, defined path to legacy wages and benefits for transitional employees, among other items," Kellogg explained.
Anthony Shelton, the international president for the BCTGM, said the "agreement makes gains and does not include any concessions".
Back in October, Shelton said Kellogg had threatened to export "additional" jobs to Mexico if workers did not accept what he claimed were "outrageous proposals" by the Special K owner at the time. Kellogg countered by saying it had not "proposed moving any RTEC volume or jobs outside of the US as part of these negotiations".
In a statement yesterday, the BCTGM noted one of the conditions under the new agreement was a "plant closing moratorium: No plant shut downs through October 2026". Just Food has approached Kellogg for clarification.
Shelton added: "Our entire Union commends and thanks Kellogg's members. From picket line to picket line, Kellogg's union members stood strong and undeterred in this fight, inspiring generations of workers across the globe, who were energised by their tremendous show of bravery as they stood up to fight and never once backed down."