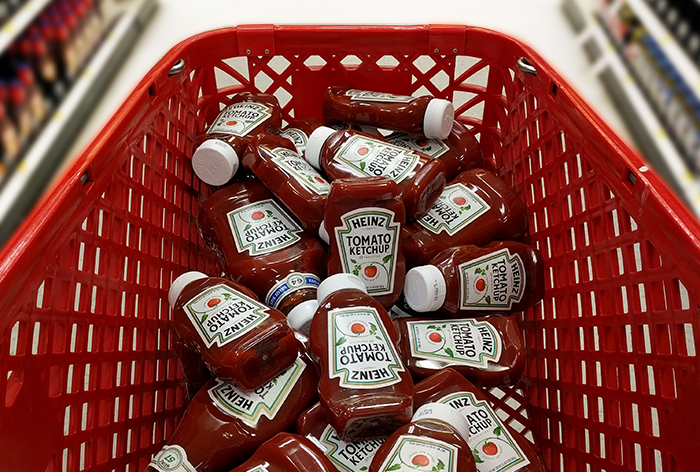 Kraft Heinz has merged its operations in Canada into its US division in a move "aimed at streamlining and synergising" its businesses in the two markets.
The creation of a North America "zone" is part of a transformation strategy laid out by CEO Miguel Patricio in the autumn of last year, with reinvestment at its core and a focus on the Heinz Ketchup maker's legacy brands, along with sharper execution in product innovation and the development of so-called challenger brands.
In its most recent financial year ended 26 December, the Kraft Heinz group generated revenues of US$26.2bn, with the US contributing $19.2bn and Canada $1.6bn. International operations made up the rest. The divisional merger is expected to become effective in the second quarter of fiscal 2022.
"This evolved model is expected to help the North America zone pilot high-value products, processes, and service innovations, backed by the resources of the two countries, while also increasing speed to market," the company outlined in a statement.
Jobs are also set to go as a result of the merger. A spokesperson for Kraft Heinz confirmed: "We anticipate that combining our US and Canada businesses will impact between 2-3% of our total North America corporate population. There will be no impact to our hourly manufacturing population or any factory closures."
North America will be led by Carlos Abrams-Rivera as president. He holds the same position for the US business. The new division will be organised around three units, each with individual managers: Taste, Meals and Away From Home; Fresh, Beverages and Desserts; and Canada and North America Coffee.
The first two of those divisions will house the six "consumer-driven" platforms created in September last year under the transformation plan. Taste Elevation; Easy Meals Made Better; Real Food Snacking; Fast Fresh Meals; Easy Indulgent Desserts; and Flavourful Hydration.
Patricio said: "As consumer, customer, and employee needs change, we must be in a position to anticipate, adjust, and respond with speed.
"Combining our US and Canada businesses – two dynamic zones – gives us a distinct advantage and will produce faster, more effective results so we can continue investing in our strategic plan and driving sustainable growth. While this is an evolution to our structure, it is part of a broader revolution in how we will work at Kraft Heinz going forward."
When the CEO outlined the strategy in September 2020, a little over a year after joining the company, he set out long-term organic growth, adjusted EBITDA and EPS targets, namely, in respective order, 1-2%, 2-3% and 4-6%.
Group organic growth in the year ended in December was 6.5%, with a 7.6% for the US and 4.7% for the international business. Canada broke the trend, declining 0.1%.
Coinciding with the announcement of last year's the plan, Kraft Heinz revealed an agreement to sell a selection of cheese assets to French dairy giant Lactalis for $3.2bn to raise capital to support growth. Earlier this year, it sold the Planters nuts business to US peer Hormel Foods.
It recently announced two business deals in Brazil – a majority stake in BR Spices and the purchase of condiments maker Hemmer outright. During the summer, Kraft Heinz also snapped up Assan Foods, a Turkey-based condiments supplier.