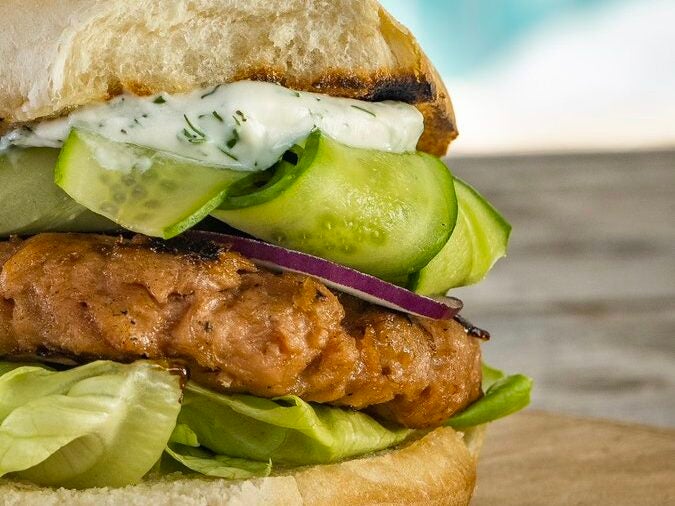 France-based poultry giant LDC is reportedly seeking to more than treble its volumes of plant-based products by 2026.
News agency Reuters said the company's CEO, Philippe Gelin, told reporters LDC, one of Europe's largest poultry processors, is targeting flexitarian consumers.
"Our ambition is to accompany the flexitarian movement with the aim to reach 10,000 tonnes of products [from 3,000 tonnes currently] by 2026, for sales of EUR60m (US$64m), just through organic growth," he said.
Gelin, who took the helm at LDC earlier this year, also reportedly hinted at acquisitions. "In addition, we will be open to all opportunities that could arise in terms of external growth on these products," he was quoted as saying.
LDC already has a presence in the plant-based market. In April last year, it took part in a $26.3m funding round in Gathered Foods, the US-based manufacturer of the Good Catch alt-seafood range.
On its core business, Gelin told reporters LDC expects a fall in group poultry output of 12-15% in March-August this year due to a bird flu outbreak in France.
This week, LDC booked its annual financial results. The company recorded sales of EUR5.1bn in 2021/22, up 14.5% year-on-year. Gelin said the company is targeting annual sales of EUR7bn by 2026.
The group's operating profit reached EUR213.2m, some 12.9% higher than a year earlier. Net profit grew 17.3% to EUR165.1m.
Just Food has asked LDC for further information on its plant-based plans.
In 2021, the company moved to expand its poultry business through M&A. It acquired a majority stake in Wales-based peer Capestone Organic Poultry.
In April of last year, LDC sealed another acquisition when the French competition regulator gave the company the all-clear to buy local peer Ronsard – after the processor agreed to sell a clutch of assets to get the deal through.