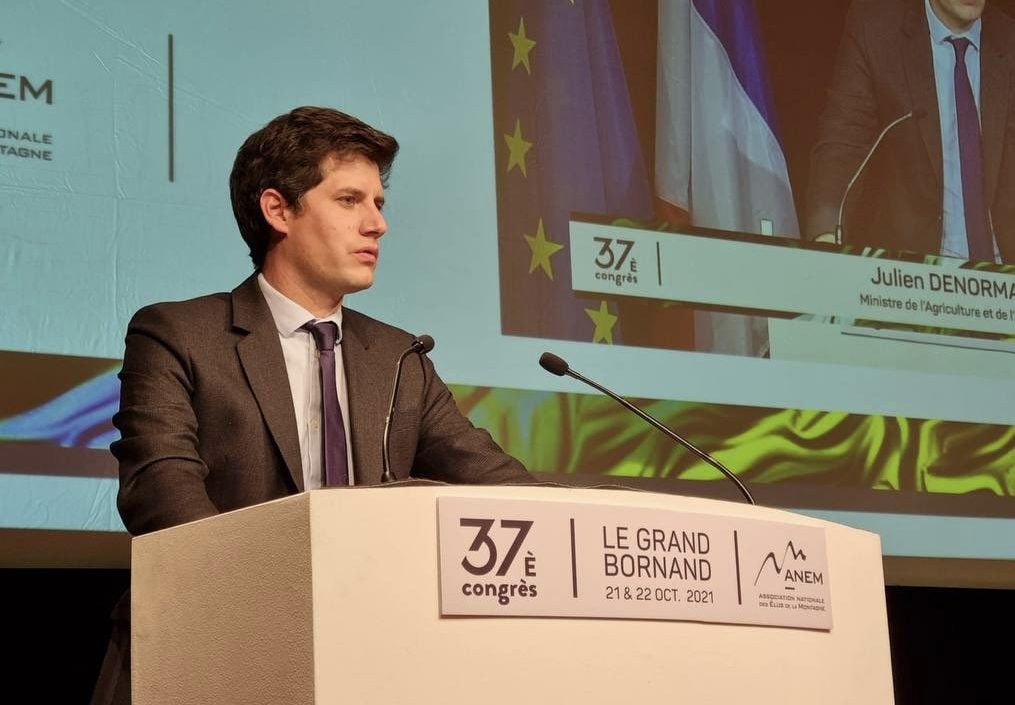 The methodology behind Nutri-Score product labels should be re-examined, France's Food Minister has reportedly said.
Julien Denormandie defended the use of Nutri-Score but said the system should be reassessed – and argued the labels should be implemented at a European level to not disadvantage French products.
According to Le Figaro and AFP, Denormandie, France's Agriculture and Food Minister, said Nutri-Score, can lead to a classification of products "not necessarily in accordance with dietary habits".
He added: "We must review this methodology. The Nutri-Score is very important. We must defend it because it is the consumer's request to have this information. But yes to a Nutri-Score whose methodology is reviewed and which is done at European level to ensure that there is no competition between the different products against French products."
Just Food has approached France's Ministry for Agriculture and Food to confirm Denormandie's comments.
Nutri-Score, developed in France and used in a number of western European markets, is based on a traffic-light system and ranks a food's nutritional quality from A to E.
Retailers including France's Auchan, the Netherlands' Albert Heijn and Belgium's Colruyt and manufacturers such as Nestlé, Danone and Kellogg have introduced the labels in certain markets.
However, the system has not been without its critics. In April, CNAOL, the body representing the French dairy industry, called for an exemption for certain products. It said the labels "risk confusing the minds of consumers".
According to the French media reports, Denormandie said it should be "[ensured] that the methodology itself does not come to badly rate our cheeses and our PDOs". However, he was quoted as saying an exemption of France's AOC products would not be "the solution".
Opposition to the label principally comes from southern Europe, where countries fear the impact the use of the label could have on the so-called Mediterranean diet.
In Italy, the country's government has joined forces with manufacturing and retailing groups to propose another label, dubbed Nutrinform.
By the end of next year, the European Commission is expected to put forward a way of harmonising the number of labelling systems across the EU.
Nestlé and Danone are among companies that want Nutri-Score to be mandatory across the bloc.