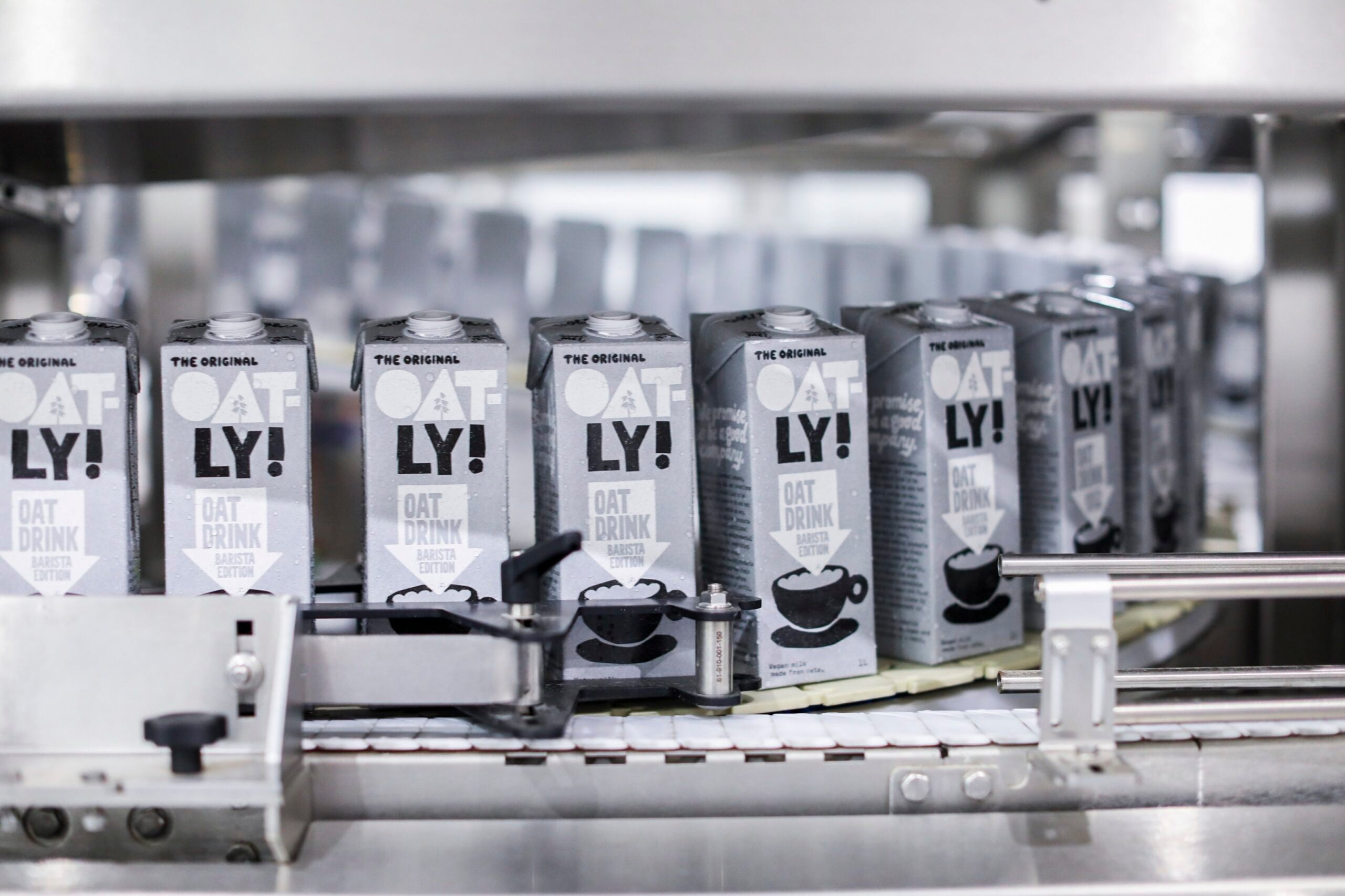 Oatly, the supplier, has brought in executives from Danone and Mars to boost its performance.
The Sweden-based business has been growing revenues but endured production problems and seen market share come under pressure.
Former Danone executive Daniel Ordóñez has been named Oatly's chief operating officer. Peter Bergh, who currently holds the role, will become Oatly's chief strategy officer.
The company has hired Jean-Christophe Flatin, a 30-year Mars veteran, as its global president. The appointments of Ordóñez and Flatin, as well as Bergh's new role, are effective from 1 June.
Oatly will still be headed by founder and CEO Toni Petersson. He said the company was seeking "to position ourselves for the next phase of global growth".
On the appointments of Ordóñez and Flatin, Petersson added: "Their proven track records of driving growth and profitability at multinational consumer packaged goods companies will be valuable to Oatly as we continue to scale production to meet the growing demand for our products."
In a statement, the company said its new "expanded executive leadership team will further enable Oatly to lead the plant-based movement by building on its market leadership positions, growing its international footprint, sharpening its supply chain and manufacturing practices, and continuing to leverage its proprietary production processes to launch innovative products".
In 2021, Oatly generated revenue of US$643.2m, up 52.6% on the year before.
The company booked an operating loss of $213.7m, compared to one of $47.1m in 2020. Oatly made a net loss of $212.4m, versus $60.4m in the prior year.
Oatly, announcing its annual results in March, also provided a non-IFRS metric of adjusted EBITDA. That stood at just short of a loss of $147m in 2021, against a loss of $32.3m in 2020.
As well as pressure from areas such as rising energy prices in Europe, Oatly said it also faced "higher operating expenses" as it expanded.
Meanwhile, the company booked an impairment charge linked to its Landskrona production facility in Sweden and seen "short-term challenges related to scaling up production capacity" at a factory in the US.
Speaking to analysts in March after Oatly reported its full-year results, Petersson said: "We are continuing to prioritise growth investments over profitability to best position Oatly to serve customers as we convert dairy users to plant-based milk.
"Over the next few years, we expect to drive profitable growth through increasing our self and hybrid manufacturing model as well as localising our production footprint, which should improve our production and supply chain economics, economies of scale and our service levels."
In November, the company expanded its business in Asia with a new factory in China. The Oatly factory makes products including its oat milk for China and other markets in Asia.
Earlier this year in the UK, Oatly saw a UK advertising campaign for its oat-milk products banned after the business was judged to have made "misleading" environmental claims.
At the time of writing, Oatly's share price was down by 54% year-to-date, closing in the US yesterday at $3.85. When the company floated last May, its shares closed their first day of trading at $20.20.
From the Just Food archive, August 2020: Mars' Jean-Christophe Flatin on entering the direct-to-consumer channel