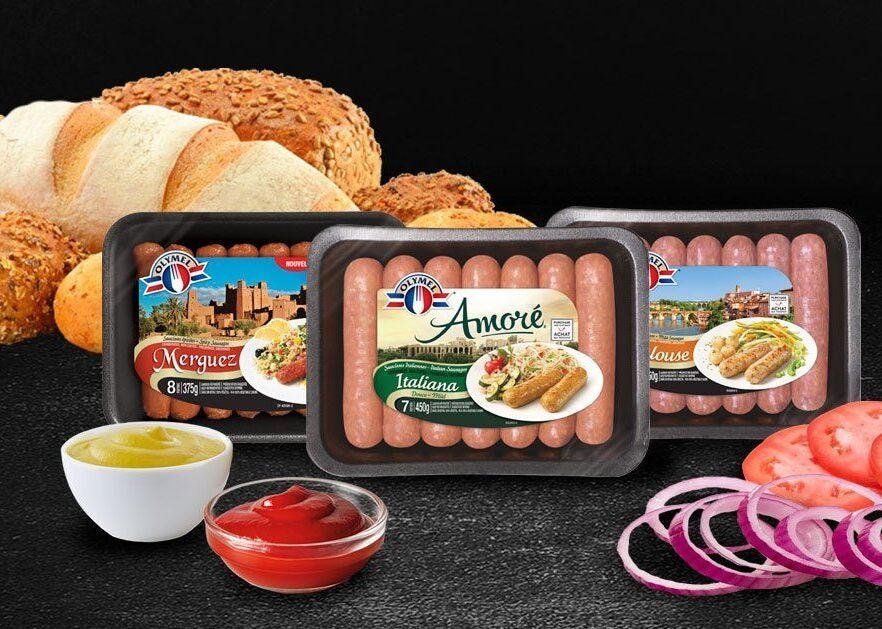 Canada-based meat producer Olymel has said its poultry processing plant in Paris, Ontario, is to close.
Olymel has already announced the shuttering of three facilities this year. The bout of shutdowns by the pork and poultry processor kicked off last November, with the demise of the facility on St-Jacques street in Saint-Hyacinthe, Quebec,
The company said the latest decision is part of a plan to redevelop and optimise its processed poultry operations, which will also lead to an increase in capacity at its poultry plant in Oakville, around 75 kilometres north-east of Paris. Production from the Paris facility will be transferred to Oakville.
Olymel said it will offer the 93 Paris employees the option of relocating to another establishment within the company, especially to Oakville or its nearby plant in Port Colborne. It also has two poultry processing sites in Brampton, Ontario.
The closure of the Paris plant has been set for 22 December.
Olymel said it will be investing C$8m ($5.9m) to reorganise production capacity at its Oakville facility. One of two production lines from the Paris plant will be installed there.
It said that once the work is completed, operations at the Oakville plant will require an additional 62 employees, bringing the total number of workers in the facility to 180.
Yanick Gervais, Olymel's president and CEO, said: "The decision to close the Paris plant definitively was much thought over, and the choice to consolidate the Paris operations with those in Oakville was taken to ensure efficiency and cost savings.
"This decision will prevent the projected costly investments needed to update the company's equipment at the Paris plant, notably to eliminate noise and odour disturbances for the neighbourhood. After renovations are complete, the Oakville plant will be able to carry out its current operations, while integrating the activities from the Paris plant into its production lines."
In April, Olymel announced the closure of a pork facility in Vallée-Jonction in Quebec at the cost of 994 jobs.
In February, it revealed plans to close factories in Blainville and Laval. Three months earlier, Olymel said it would shut another site, in Saint-Hyacinthe in Quebec.
In total, Olymel, which employs more than 13,000 people and has annual sales of approximately C$4.5bn, operates 24 pork and poultry processing plants and five distribution centres in Canada.
The company markets its products mainly under the Olymel, Lafleur, Flamingo, La Fernandière, Pinty's, Tour Eiffel and F. Ménard brands.