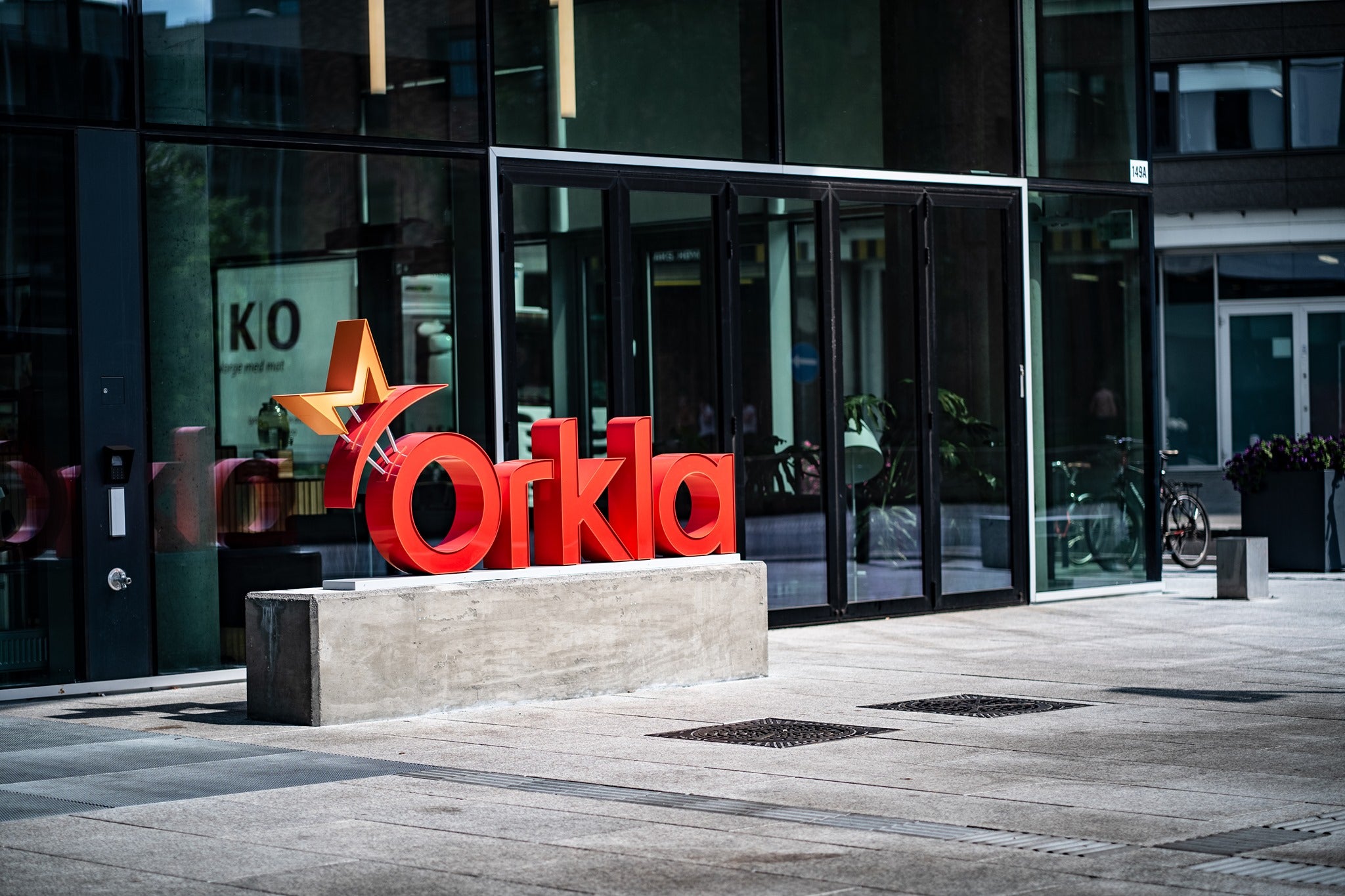 Orkla has spun-off its businesses into 12 individual units, opening the door for M&A and divestments at the Nordic food group.
"In the time to come, we will adopt a more dynamic approach to our portfolio, which will entail assessing acquisitions, joint ventures, stock-market listings and divestments of companies," Nils Selte, who became president and CEO of the diversified company in April, said in a statement today (27 October).
Selte revealed in July he would conduct an "analysis" of Norway-headquartered Orkla after joining the business from Canica, the Oslo-based investment group that holds 25% of the food firm, its largest shareholder.
Jaan Ivar Semlitsch departed the publicly-listed group earlier this year, having served as president and CEO since 2019. No reason was provided for his exit.
"Orkla is to be transformed into a leading industrial investment company with a brands and consumer-oriented scope," the company said today, with chairman Stein Erik Hagen adding: "We want to establish a corporate structure and culture that creates greater value and entails greater autonomy and responsibility for the individual companies."
From the 1 March, the business set up will entail: Orkla Foods Europe; Orkla Food Ingredients; Orkla Confectionery and Snacks; Orkla India; and Pizza Out of Home.
Orkla struck yet another deal in the pizza-chain area last month with a majority interest in Poland's Da Grasso, conducting the deal through its Orkla Consumer and Financial Investments business unit.
That division seems to have disappeared in the reorganisation. Making up the remainder are the industrial business Jotun; Orkla Health; Orkla Home and Personal Care; Orkla House Care; Health and Sports Nutrition Group; Pierre Robert Group; and Lilleborg.
In July, Orkla's finance chief Harald Ullevoldsaeter had indicated the three priority growth areas under a new set up would be consumer health, the company's pizza franchises and the plant-based food category. Sports nutrition as an entirely separate operating group is a new addition.
Selte said today: "We will adopt a long-term, industrial approach to the portfolio companies as active owners and will work through the company boards. We will continue to build on the deep consumer insight and experience that we have acquired in developing leading brands. At the same time, we will pursue an active portfolio management policy, targeting rapidly growing consumer segments and markets."
Alongside the restructuring, Orkla announced its third-quarter results. Revenue rose 12% to NOK14.8bn (US$1.4bn), while adjusted EBIT climbed 30% to NOK2.2bn. Profit before tax was up 29% at NOK2.2bn.
Revenue for Orkla's Branded Consumer Goods business, which until the reset includes Orkla Foods, Orkla Confectionery and Snacks, Orkla India and Orkla Care, rose 9% on an organic basis.
"There was a certain decline in volume, partly as a result of normalised sales levels in the wake of the pandemic and extraordinary sales volumes in the Norwegian grocery market ahead of the price increases that took place from 1 July," Orkla said in the commentary.
However, adjusted EBIT for the division fell 11%: "The costs of raw materials, packaging, freight and energy were significantly higher, year-over-year. Moreover, there was high-cost inflation in a number of other areas and a certain decline in volume."
Selte said additional price increases will have to be made to offset the inflation cost pressures.
"Orkla has implemented necessary price increases to compensate for the higher costs of our input factors. We now see that inflation is impacting broadly on the entire value chain, and costs will continue to increase in 2023."