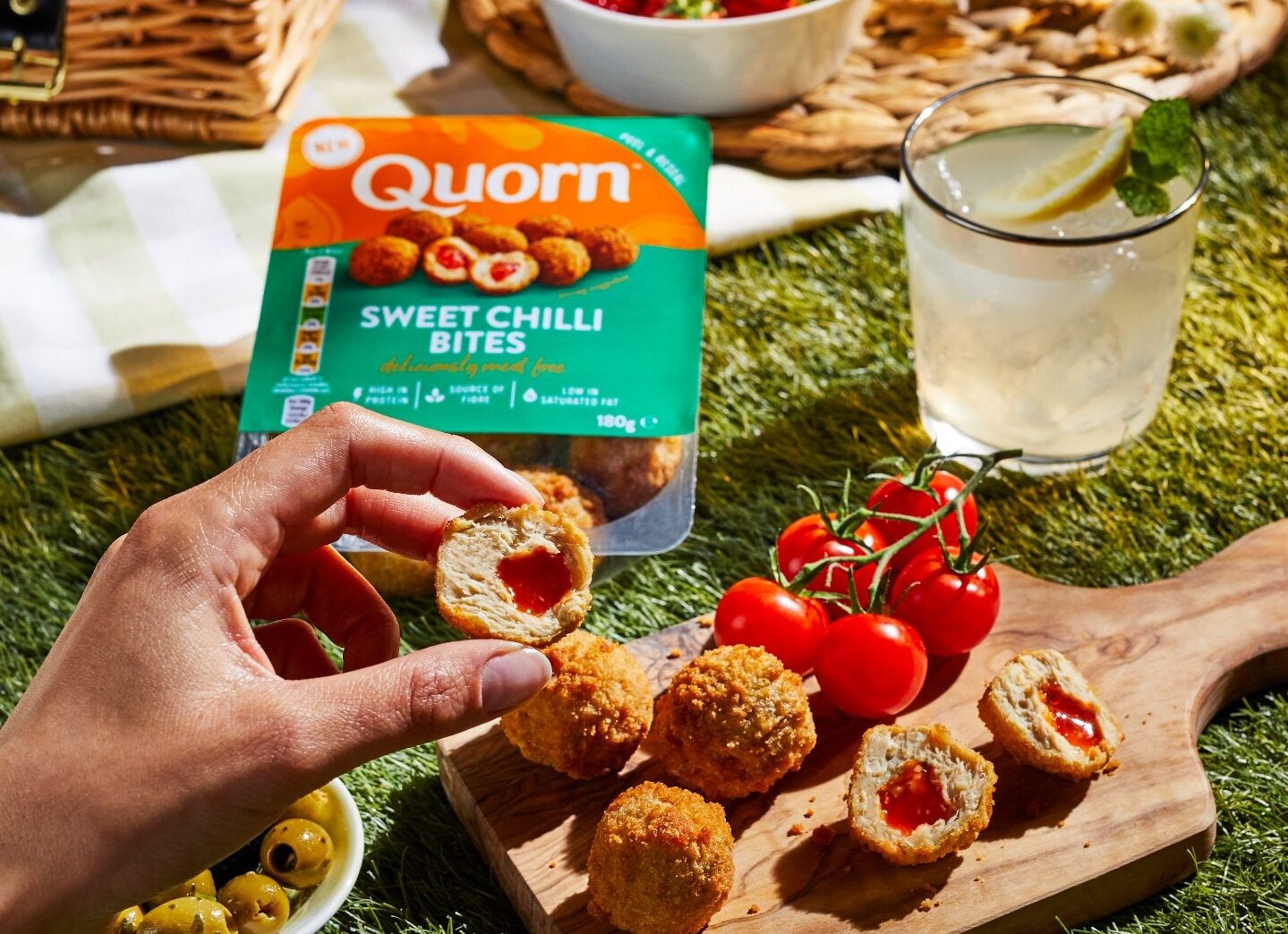 Quorn Foods has said there is "no risk" to its supplies to customers amid the ongoing strike at its factory in north-east England.
Staff at the meat-free manufacturer's plant in Billingham are on what union officials have called an "all-out strike" due to a dispute over pay.
The action started last Tuesday and has continued into this week. It follows eight days of strikes that started on 30 September and lasted until 8 October.
In a statement, Quorn Foods, owned by Philippines-based food-and-beverage group Monde Nissin , said there has not "been any risk to the supply of Quorn to our customers".
The company added: "We are disappointed that further industrial action was planned as we believe a 4% pay increase – worth over GBP2,000 (US$2,293) per employee – plus a GBP1,000 bonus, is a fair and appropriate offer. We continue to hold discussions with our employees and their representatives with the aim of quickly reaching a resolution."
Just Food approached UNITE , the union representing workers at the factory, to comment on its talks with Quorn Foods and the company's offer. It pointed to its statement issued last Tuesday, two days before the current walkout.
In that statement, Unite described Quorn Foods' proposal as "derisory" and said workers were seeking a 9% pay rise. The union noted that increase would match UK inflation – as measured by the retail prices index – in April when it said the dispute started.
The statement added: "The strikes are expected to lead to shortages of Quorn products in supermarkets."
Unite, meanwhile, claimed Quorn Foods had used "managers to operate the factory" during the previous strike action.
Fazia Hussain, Unite's regional officer, said: "When our members returned to work from the first round of strikes they found chaos on the production lines. We have notified the company of our serious safety concerns. Unless they are quickly rectified, we will be calling for the Health and Safety Executive to investigate."
Quorn Foods told Just Food: "We can confirm that during this industrial action, there has been no change to the high standards of health and safety at our Billingham manufacturing site."
Monde Nissin has owned Quorn since 2015. In August, the publicly-listed Monde Nissin published its first-half financial results. Net sales stood at PHP37.17bn (US$633.9m), up more than 10% on a year earlier.
The company, which floated last year, booked net income of PHP4.25bn, compared to a loss of PHP640.8m the year previous.
It posted net sales from its meat-alternative division of PHP7.46bn, 0.8% lower than in the first six months of 2021. Excluding the impact of exchange rates, Monde Nissin's meat-alternative business saw its first-half sales fall 1.8% "due to [a] challenging retail environment", the company said. Foodservice sales were higher year-on-year.
Monde Nissin measures "core income after tax" for the business unit, which came in at a loss of PHP14m in the opening half of 2022, versus a profit of PHP431m a year earlier.
The accounts also noted that Monde Nissin's capex on its meat-alternative division stood at PHP1.21bn in the first half of the year, versus PHP708m the year before.
The vegetarian- and vegan-foods manufacturer is one of a number of UK food suppliers that have either faced – or are set to see – industrial action.
From 1 to 9 November, staff at Bakkavor's factory in Spalding are set to walk out, again due to disagreement over pay.
Workers at Mizkan 's plant in Middleton, north of Manchester, have set out plans to strike for three days next week. Staff at the factory walked out over pay last week.
Employees at the Fox's Biscuits factory in Batley have lined up two four-day walk-outs next month. Unite has described a pay offer as "a substantial real terms pay cut".