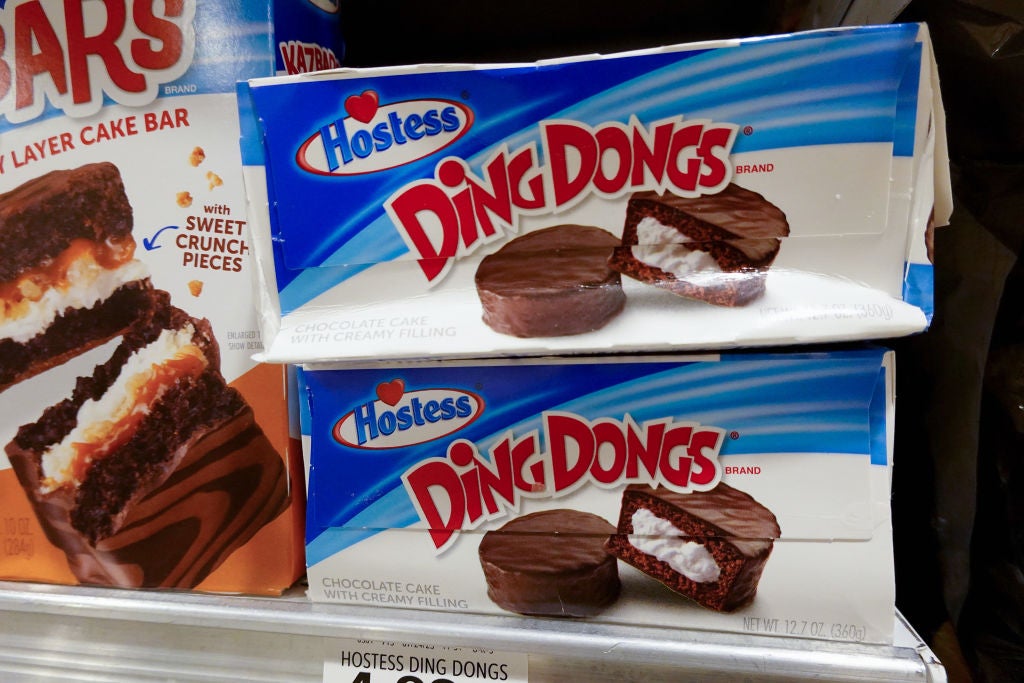 The deal
On Monday (11 September), J.M. Smucker confirmed a deal to acquire Twinkies maker Hostess Brands for $5.6bn, including approximately $900m of net debt.
The purchase of the US sweet-snacks group, which also includes brands such as Ding Dongs, CupCakes and Voortman Bakery, is estimated to deliver run-rate synergies of $100m.
J.M. Smucker said the fee represented an adjusted EBITDA multiple of around 17.2 times based on its estimate of Hostess' annual results in 2023.
Why it matters
The deal is the latest in a recent line of significant M&A within the US packaged food industry, following Campbell Soup Co.'s acquisition of Sovos Brands, Unilever's purchase of Yasso, and Mars' move for Kevin's Natural Foods.
However, those three deals, at least from the buyers' perspectives, were centred on either more 'premium' products or better-for-you items.
While some industry observers talk up the growth prospects of health and wellness in the US, J.M. Smucker is banking on the historical performance of the indulgent snacks category which, according to CEO Mark Smucker, has grown 20% faster over the past three years than those marketed as healthy alternatives.
In a follow-up presentation with analysts on Monday, Mr Smucker was questioned on the appetite for indulgent snacks in light of the anti-obesity drive in the US and the growing awareness among consumers of the links between diet and health.
His response? "There are multiple ways that consumers will continue to snack. We studied this and continue to have great confidence in our ability to bring our capabilities to bear and leverage the great capabilities that Hostess has built."
AllianceBernstein's Alexia Howard, an analyst covering J.M. Smucker, is less optimistic. Hostess' sales of around $1.5bn, with a three-year CAGR of 14%, may not be a predictor of future performance, she wrote in a note to clients.
"The big question here is whether Hostess will continue to deliver strong top-line
growth in coming years under Smucker's ownership: it seems that this growth is
predicated mainly on continued strong innovation rather than additional distribution opportunities," Howard said.
"We worry that indulgent snacking saw outsized growth during the pandemic years as people turned to nostalgic foods. And more recently, the outsized price growth has also buoyed the top line but this is likely to slow sharply in coming quarters.
"While snacking is likely to remain on a higher growth trajectory than meal-based foods, there is the question of whether indulgent snacks will lose out to better for you snacking in future years, especially with the uncertain impact of the new GLP-1 weight loss drugs which may curb purchases from some high consumption individuals."
The market apparently shared these concerns as J.M. Smucker's share price fell by around 8% in the wake of the deal.
Indeed, GlobalData's 2023 Q2 consumer survey found that for 57% of US respondents, how a product impacts health and wellbeing "always" or "often" influences their purchasing decisions. Only 20% of respondents reported that health and wellness had little to no influence on their product choices.
There are also no truly indulgent snacking precedents within J.M. Smucker's portfolio, which is focused primarily on peanut butter and jelly spreads, coffee and pet food. The company's one snacking success, Uncrustables, is a different product, sold in the frozen aisles and, while convenient, has a more meals-centred positioning.
Alliance Bernstein's Howard also notes that, while historically successful when purchasing undermanaged assets, Smucker has "had fewer home runs when buying businesses that have already been optimised by private equity, like Big Heart Pet Brands." Some of the brands J.M. Smucker attained through that deal in 2015 were sold off to another US food manufacturer, Post Holdings, earlier this year.
Meanwhile, CPG angel investor Mitch Louch believes that it is precisely in virtue of Smucker's extensive investment in its Uncrustables line in 2021 that Hostess could make a productive addition to its portfolio. Towards the end of the pandemic-fuelled consumer spending spree, Smucker announced a $1.1bn investment into a new manufacturing facility and distribution centre to produce its Uncrustables sandwiches.
"At the time," Louch says, "the company touted [that] the new line would [double] the capacity of the brand, currently being produced in two other locations, and help it reach $1bn annually in five years. […] I see the move for Hostess as a hedge on this major investment.
"Uncrustables passed $500m in 2022 but it undoubtedly had help from favourable pricing. Doubling a brand of that size that fast not only requires massive distribution and innovation expansion (both likely at full steam), but it also requires a shifting consumer landscape (i.e. more kids). It could all play out, but what if something doesn't?
"Hostess has a lot of upside right now with organic growth. As the brand continues to gain share of more snacking occasions, it could find itself in a position where extra capacity is needed. Should that be the case, Smucker is in a great position to possibly convert old, likely less efficient Uncrustables production towards the new, shiny brands. It's a win-win."
Smucker's growth strategy within convenience plays a role in this acquisition. "The acquisition will also accelerate our growth in convenient food occasions and it will add significant exposure to our business in the perimeter of retail stores, and the highly complementary and strategic convenience channel as 40% of Hostess's sales are in the C-store channel," Mark Smucker told analysts on Monday.
"Seventy percent of consumers are eating at least two snacks per day and consumers choose sweet snacks as a reward, opting for portion control and the convenience of handheld products."
GlobalData consumer analyst Alice Popple agrees with this assessment of US consumer behaviour. "US consumers are looking for affordable and enjoyable snacks which can align with enhanced needs for convenience and tighter budgets, which brings opportunity for J.M. Smucker to combine its market expertise with Hostess Brands' and continue to cater to the US consumer."
The jury, then, is still out. Only time will tell whether Smucker's new sugar high will deliver a major sugar crash.
Our signals coverage is powered by GlobalData's Thematic Engine, which tags millions of data items across six alternative datasets — patents, jobs, deals, company filings, social media mentions and news — to themes, sectors and companies. These signals enhance our predictive capabilities, helping us to identify the most disruptive threats across each of the sectors we cover and the companies best placed to succeed.