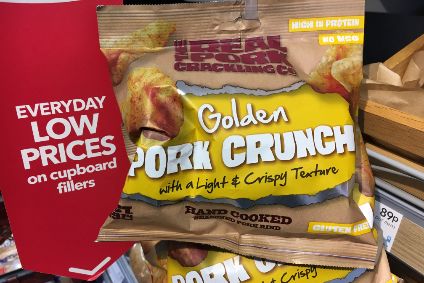 Tayto Group's acquisition of fellow UK snacks group The Real Pork Crackling Company is being looked at by the country's competition watchdog.
The Competition and Markets Authority has launched an initial investigation into the deal, which was announced in June.
Set up in 1992, The Real Pork Crackling Company owns the Golden Pork Crunch pork crackling brand and has listings with UK grocers including Sainsbury's and Asda. It also supplies pork scratchings.
In the Tayto portfolio, alongside brands such as Golden Wonder and Real Crisps, is the Mr Porky scratchings brand.
The CMA is inviting comment from interested parties on the transaction. The deadline for comment is 5 October.
The watchdog said it would announce by 15 November whether it will open a more in-depth "phase two" look at the acquisition.
Tayto has been acquisitive in recent quarters. In May, Tayto acquired the assets of UK popcorn firm Pop Notch for an undisclosed sum.
In early 2017, Tayto snapped up two other snacks companies – London-based crisp maker Tavern Snacks and, from administration, Devon-based popcorn supplier Portlebay Popcorn.