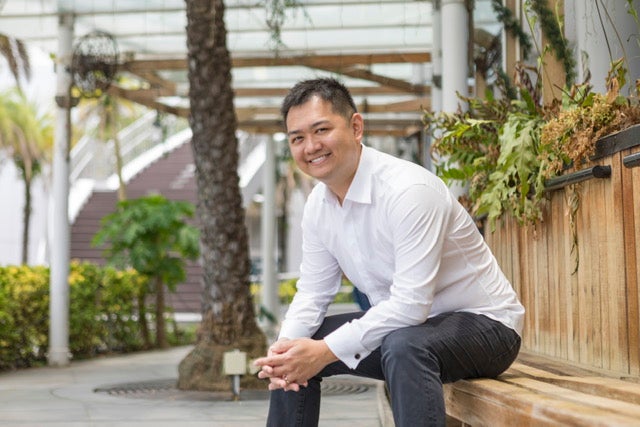 "We want to be Asia's leading plant-nutrition company" – Growthwell Group's Justin Chou on how Singapore alt-protein firm plans to grow
Growthwell Group executive director Justin Chou talked about the Singapore alt-protein firm's plans, which involved expansion in Asia and a vision for a presence along the supply chain.
Amy's Kitchen CEO Xavier Unkovic looks to build on Covid-19 boost – the Just Food interview
In the early weeks of the year, Xavier Unkovic, then CEO of Amy's Kitchen, discussed the US group's performance during Covid-19 and its plans for further growth.
"We are sitting on a pot of gold" – Kraft Heinz's northern Europe chief Jojo de Noronha plans to build on Covid boost for brands
Kraft Heinz's divisional president for northern Europe reflected on the business landscape in the face of Covid-19 and a recession.
"It does add some complexities" – General Mills' John Haugen on backing challenger brands as Covid-19 upends consumer habits
This year, 301 Inc., General Mills' in-house investment vehicle, made its first move outside the US, backing UK desserts maker Pots & Co. John Haugen, 301 Inc.'s MD, discussed his unit's investment strategy and how Covid-19 has shaped what the US giant is looking for.
The women shaping the future of food
In March, Lucy Britner spoke to key players at food manufacturers' in-house VC and innovation units about the food trends driving change and what the industry can do to encourage more female entrepreneurs.
"The brand is back and reclaiming its roots" – Brian Connolly on bid to rejuvenate US pet-food business Natural Balance
Pet-food industry veteran Brian Connolly, Natural Balance's new CEO, talked to Dean Best about his plans to get the US dog- and cat-food maker growing again.
Arla Foods CEO Peder Tuborgh on retaining dairy giant's new "modus operandi" – the just-food interview
The dairy giant developed a new "modus operandi" in response to Covid and managed to grow sales and profits. CEO Peder Tuborgh talks about his desire to retain some of that change.
"No company does very well" – why the Global Alliance for Improved Nutrition believes industry must do more on malnutrition
In August, GAIN executive director Lawrence Haddad spoke to Ben Cooper about how food companies can make a positive contribution to global efforts to end hunger and increase access to nutritious foods.
"We can lead the movement to make plant-based living the new norm. And many people agree" – Kees Kruythoff on The Livekindly Collective's latest funding and growth plans
In March, acquisitive meat-free supplier The Livekindly Collective announced more funding. Dean Best caught up with bullish CEO Kees Kruythoff.
"We really need to step into phase two of Quorn" – CEO Marco Bertacca on his plans to grow the UK meat-free firm
It was a testing first 18 months in charge for Quorn Foods CEO Marco Bertacca but, in August, he set out his plans to drive the UK meat-free supplier forward.