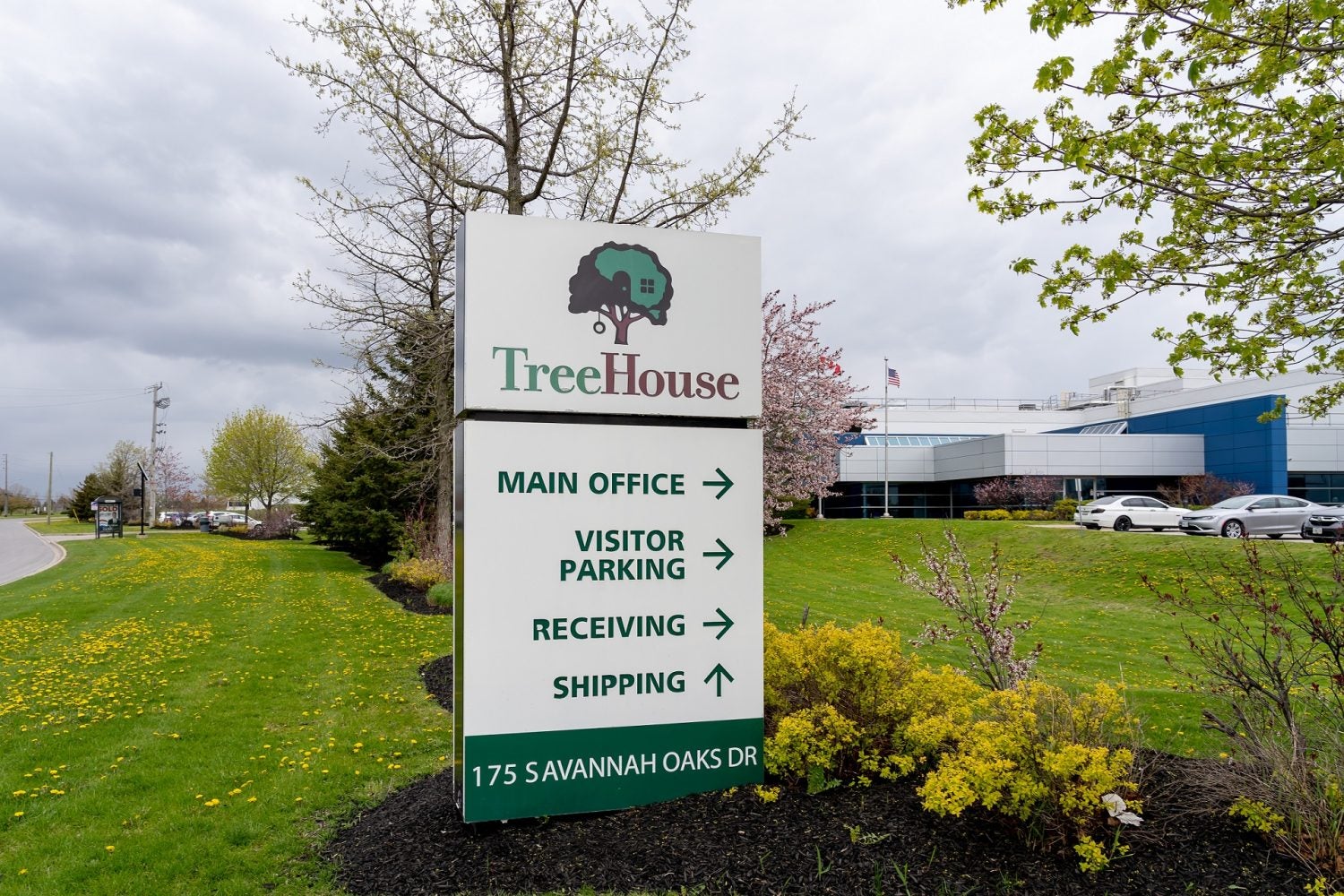 TreeHouse Foods has appointed an executive to its board from Jana Partners, the US hedge fund and activist shareholder in the country's largest private-label supplier.
Scott Ostfeld, a partner at New York-headquartered Jana and joint manager of Jana Strategic Investments, joins the other ten directors on TreeHouse's board "in connection with an agreement" with the investor, the Illinois-based business said in a statement.
Jana took a 7.3% stake in TreeHouse early last year as it sought to evaluate "avenues to resolve the issuer's undervaluation and total stockholder return", including a potential sale of the company. The pressure arose despite a strategy under president and CEO Steven Oakland entailing asset disposals and acquisitions and slashing SKU's to boost profit margins.
Oakland then announced last November he was assessing strategic alternatives for TreeHouse's business model, options the company said at the time could include "a possible sale of the company or a transaction to allow the company to focus on its higher-growth snacking and beverages business by divesting a significant portion of its meal-prep business".
TreeHouse ruled out a wholesale disposal in March but said its was still assessing options for meal-prep, which houses dressings, sauces, pickles, dips and salsa, creamers, dough, and pasta.
Jana had also agitated for change at Pinnacle Foods by taking a 9% stake in the US snacks business in 2018 before it was acquired months later by Conagra Brands, a company where Ostfeld previously sat on its board. Since Jana emerged on the scene at TreeHouse last year, the hedge fund has built its interest in the own-label supplier to 9.2%.
Conagra, meanwhile, issued a separate statement announcing Ostfeld's exit from its own board as an independent director, a seat he held since February 2019. Company president and CEO Sean Connolly said: "Scott has been a great partner in helping create value for our shareholders. The company has benefited from his valuable perspective as a shareholder, and his deep understanding of our industry and business."
TreeHouse chair Ann Sardini said: "The TreeHouse board and Jana share a common appreciation regarding the opportunity for TreeHouse Foods, and we are united behind the shared goal of enhancing value for our stockholders and other stakeholders.
"As a shareholder, Scott understands our company and our industry well. His appointment to the board follows continued, constructive engagement with Jana and reflects our commitment to pursuing the best path towards maximum value creation."
Ostfeld's term at TreeHouse will expire at the company's annual shareholder meeting next year.
"TreeHouse Foods is an incredibly attractive company, well-positioned to benefit from favourable secular tailwinds and with multiple avenues to unlock and drive shareholder value," Ostfeld said. "I am appreciative of the board's continued engagement, and I am excited to work alongside Steve and all of the other TreeHouse Foods' directors to enhance value for all stockholders."
Last November, Oakland indicated he would have expected a price of around US$2bn for the meal-prep business, as he favoured holding on to snacks and beverages, including cookies, pretzels, bars, powdered drinks, coffee and tea.
He sold TreeHouse's ready-to-eat cereals business last summer to US peer Post Holdings after expanding the portfolio the previous year with the purchase of pasta brands from Ebro Foods. Oakland also disposed of two in-store bakery facilities in 2020 in Fridley, Minnesota and Lodi, California.
Announcing its annual results in February for the year to 31 December, TreeHouse said "long-term fundamentals supporting private label remain healthy". However, net sales were flat at $4.32bn versus $4.34bn in the previous 12 months, while the business turned to a net loss of $12.5m from a profit of $13.8m.
And meal-prep performed better than snacks and beverages, with sales up 1.4% at $2.73bn, compared to a 3.7% drop in sales for the latter to $1.59bn.
Oakland said as he welcomed Ostfeld to the board: "Over the past several years, TreeHouse Foods has made meaningful progress against our strategic goals to support our customers, simplify our structure and enhance our supply chain as we capitalise on the strong, long-term demand for private-label food and TreeHouse Foods' products. I welcome Scott to the board and look forward to working with all of our directors as we continue to drive value for our customers and deliver improved results."