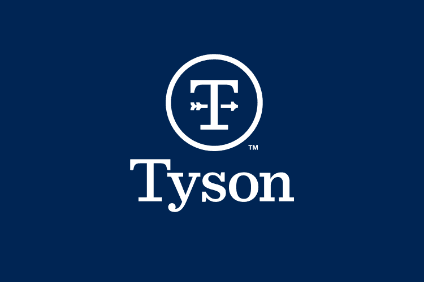 Tyson Foods will cut the jobs of more than 200 staff who have opted not to relocate from South Dakota to the company's headquarters in Arkansas.
The company's sites in Dakota Dunes and Arkansas are 383 miles (616 km) away from each other and some 262 workers have decided not to transfer.
Reuters reported the Dakota Dunes office has about 500 employees, so only just over half have moved to relocate.
"When we announced the move to our corporate office in Arkansas, our goal was to make the proposition of relocating as attractive and easy as possible while understanding that some may not be able to make the move," the company in a statement
"For those who cannot move, we appreciate each of their many contributions. For those who have made the decision to move, we are extremely grateful and look forward to building the future of Tyson Foods together. We believe that bringing our team members together will facilitate more growth opportunities, foster closer collaboration, enhance team member agility and enhance faster decision making."
Tyson announced in October it had decided to shut three corporate sites, including the Dakota Dunes location, and have a single office in Springdale in Arkansas. The three sites had approximately 1,000 employees combined.
The meat giant has come under investor scrutiny in recent weeks amid pressure on sales and a cut to its guidance.
Last month, Tyson Foods reported a second-quarter loss amid pressure on margins and flat sales. The company acknowledged the results were "weaker than expected" and cut its forecast for annual sales.
The group is in the middle of efforts to lower costs and become more efficient. Its moves have included plant closures and job cuts at the senior executive level.
Tyson Foods has around 120,000 employees in the US, with approximately 114,000 working in factories.
At an investor conference last month, CEO Donnie King said Tyson Foods is weighing up the future of assets across its business to sharpen operations and boost results.
Speaking at the BMO Global Farm to Market Conference this week, CEO Donnie King indicated Tyson Foods continues to assess what changes are needed.
"We are looking at every aspect," King said, listing the company's four principal business areas of chicken, beef, pork and prepared foods. "I mean, you saw some of the announcements we made as relates to our corporate staff.
"We're looking at everything in this environment and in an effort to be the best version of Tyson we can be. That means to be operationally excellent, being our customers' go-to supplier, growing our value-added portfolio. We're looking at those smaller, uncompetitive dated assets and [asking] how do you make them competitive? Do you move that capacity somewhere else? We're looking across the enterprise to evaluate those things. I'm not prepared today to tell you about the location, name of anything other than what we've already said but we have to be more efficient. I think the environment will require everyone to be more efficient."