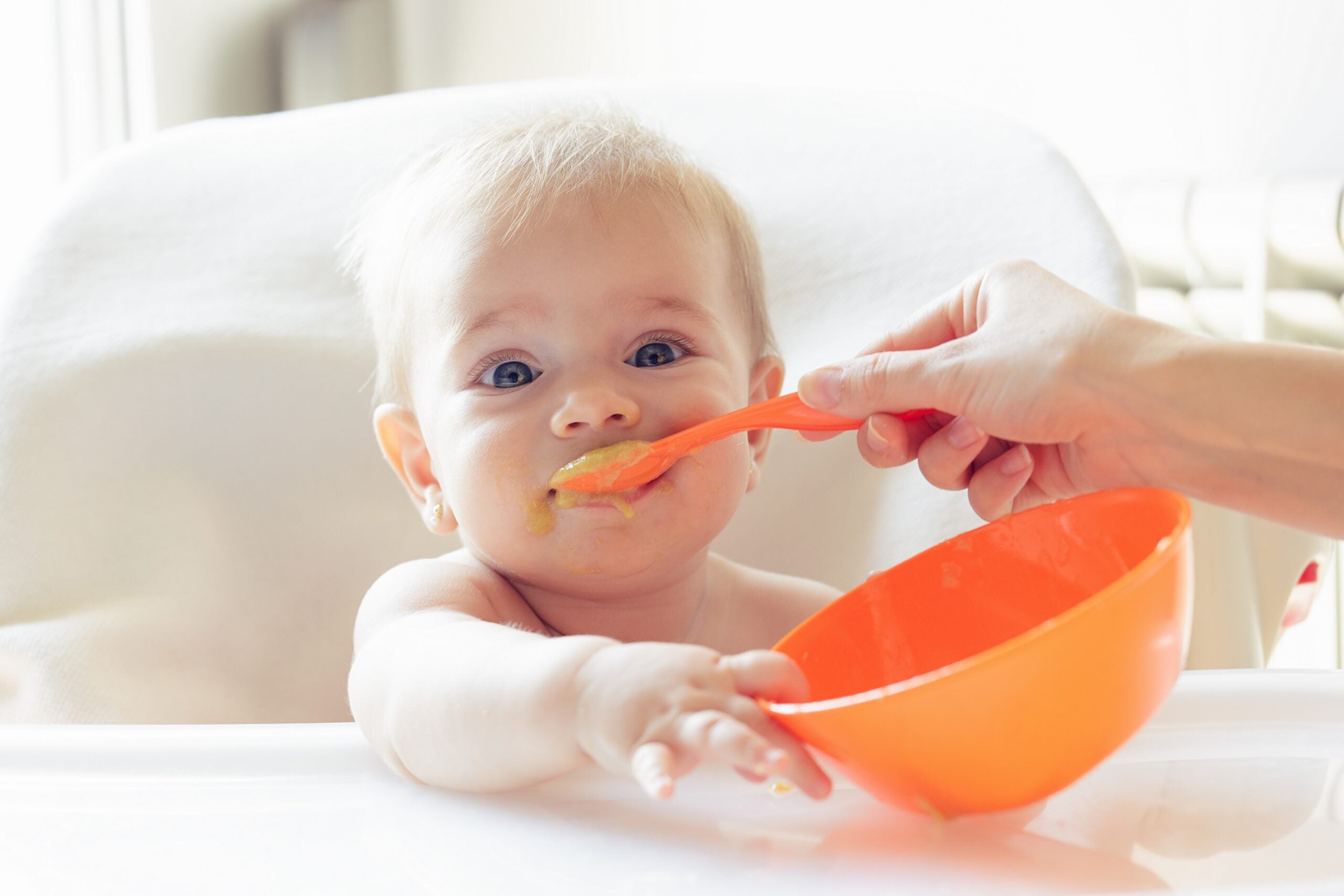 A US congressman has urged the country's public health agency to fast-forward legislation on setting a cap on levels of heavy metals found in baby foods and for manufacturers to do more to eliminate toxic elements.
Raja Krishnamoorthi, chairman of the House of Representatives' Subcommittee on Economic and Consumer Policy, issued a report in February asserting baby food on sale in the US was "tainted with dangerous levels" of arsenic, cadmium, mercury and lead.
He went further in March by tabling a bill to the US Food and Drug Administration (FDA) proposing the setting of a maximum cap on inorganic levels of those metals over a multiple-year horizon under the Baby Food Safety Act.
This week, the Subcommittee published a new report.
"Companies not only under-report the high levels of toxic content in their baby food, but also knowingly keep toxic products on the market," Krishnamoorthi said. "Based on my Subcommittee's findings, I'm urgently calling on the baby-food industry to immediately end harmful practices and conduct finished-product testing. We have been working closely with FDA on regulations, and this report highlights the need for the agency to accelerate its proposed timeline for publishing them."
Some of the heavy metals are naturally found in soil, water and the atmosphere, presenting a challenge for food manufacturers. In April, the FDA said "children are not at an immediate health risk from exposure to toxic elements at the levels found in foods", as the agency set forth its 'closer to zero' action plan.
The Baby Food Safety Act would require no more than ten parts per billion (ppb) of inorganic arsenic, or 15 ppb for cereal products. The cap on lead and cadmium would be five ppb for baby food and ten for cereal products. No more than two ppb of mercury would be allowed in baby food and cereal.
Gerber, the brand owned by Nestlé, has previously been called out by Krishnamoorthi but in his latest report, Beech-Nut Nutrition, owned by Swiss food group the Hero Group has been criticised, along with Plum Organics and retail giant Walmart.
He noted tests carried out in Alaska this year that prompted Beech-Nut to withdraw its Single Grain Rice Cereal after levels of naturally occurring inorganic arsenic were founded to be above the FDAs guidelines, while Gerber was also pinpointed.
"FDA-funded testing conducted by the state of Alaska found that multiple samples of Beech-Nut's and Gerber's infant rice cereals contained more inorganic arsenic than FDA's 100 ppb limit. Beech-Nut only recalled two of its six products that tested over the limit. Gerber … had two products test over the 100 ppb limit and took no action to tell the public or get them off the shelves."
A spokesperson for Gerber responded to Just Food: "Gerber is committed to reducing the levels of heavy metals in our baby foods to the lowest levels possible. We test raw ingredients before they are used and have a rigorous process for testing finished foods."
Gerber added: "The FDA made us aware of their contact from the state of Alaska about a sample of our rice cereal that tested slightly above the guidance level for inorganic arsenic set by the FDA. The FDA retested the sample, was unable to confirm the result by Alaska and confirmed to Gerber that no action was needed."
Beech-Nut, meanwhile, contested the Subcommittee's criticism, with a spokesperson saying the company has committed to becoming a rice-free brand.
"The assertion that Beech-Nut's rice cereal recall was too narrow is incorrect. In addition to recalling the affected lots, Beech-Nut also proactively withdrew all Beech-Nut branded Single Grain Rice Cereal products from supermarket shelves. Further, Beech-Nut decided to exit the market for its branded infant rice products because it is concerned about being able to consistently obtain rice flour well-below the FDA guidance level," the company said.
It added: "Beech-Nut has long had a robust ingredient testing program, and all ingredients are tested before they are ever used."
The Subcommittee report claimed Walmart had eased limits on inorganic arsenic in baby foods, although those claims are somewhat dated.
"In 2018, Walmart abandoned its protective standards of a maximum inorganic arsenic limit of 23 ppb, quadrupling its standard to 100 ppb without any justification," the report read.
Walmart countered via a statement: "We are committed to providing high-quality, private-brand baby-food products that are safe and nutritious. We have always required that our suppliers' products meet the guidelines established by the FDA.
"Our specifications have always been aligned with or below the FDA requirements for naturally occurring elements"'
Plum Organics, the baby-food business recently sold by Campbell Soup Co. to Sun-Maid Growers of California, had not responded to Just Food's request for comment at the time of writing.
It was cited in the Subcommittee report: "Plum's finished products contain up to 225 ppb inorganic arsenic. The majority of Plum's baby foods also contain over 5 ppb lead, and nearly 40% exceed 5 ppb cadmium."