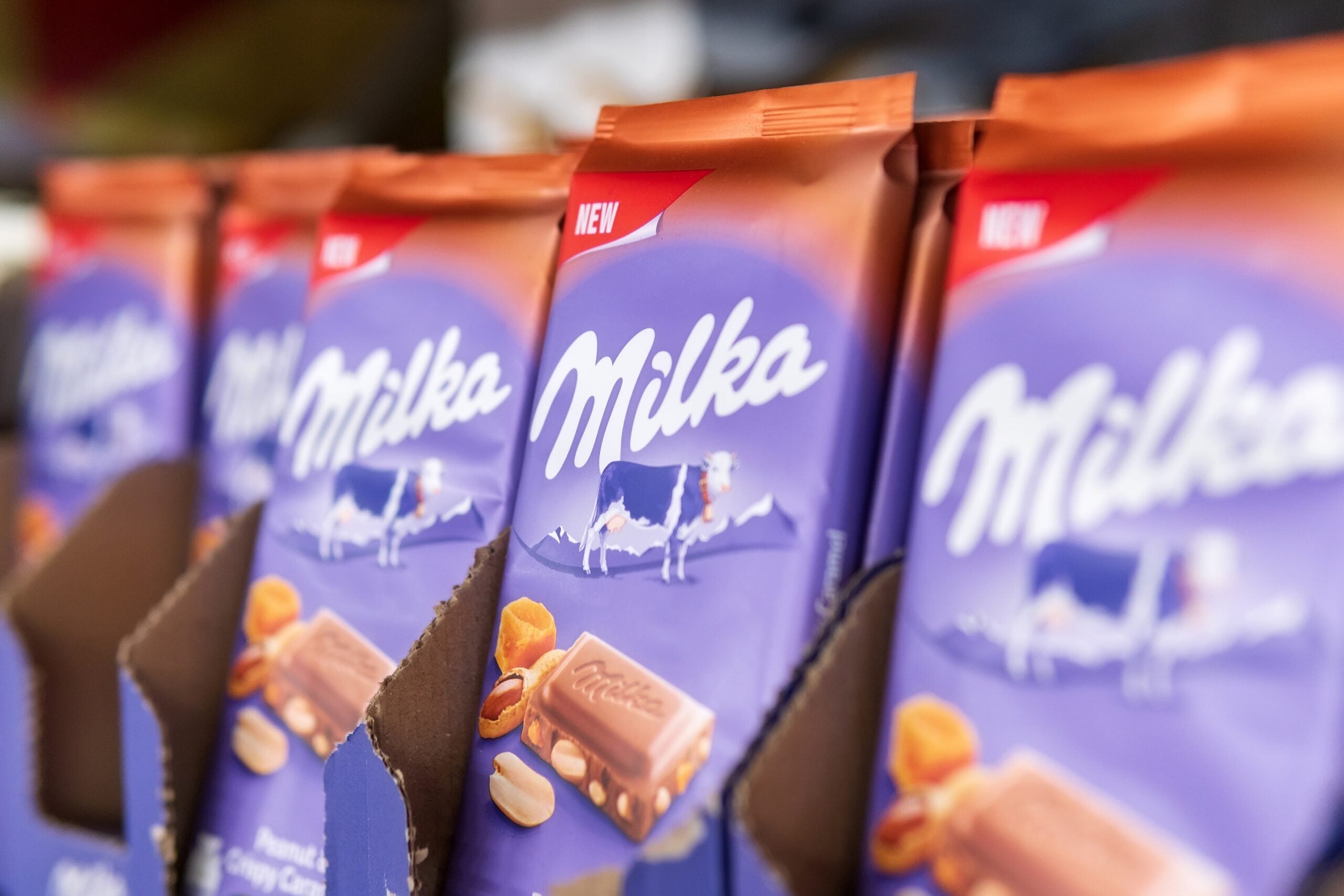 Mondelez International is to continue to trade in Russia, with the Milka chocolate maker saying it will focus on selling "basic offerings".
The snacks giant is making changes to its business in Russia in the wake of the invasion of Ukraine but will still market certain foods.
Just Food asked Mondelez to clarify which products and the company pointed to a statement issued by chairman and CEO Dirk Van de Put, declining to comment further.
"As a food company, we are scaling back all non-essential activities in Russia while helping maintain continuity of the food supply during the challenging times ahead," Van de Put's statement read. "We will also continue to support our colleagues in the market who are facing great uncertainty. We will focus our operation on basic offerings, discontinue all new capital investments and suspend our advertising media spending. We recognise this is a highly dynamic and very concerning situation that we will continue to assess and adjust as needed."
Mondelez's business in Russia has its headquarters in Moscow. The company has a factory producing chewing gum products in Veliky Novgorod, another in Pokrov making chocolate and a third in Sobinka churning out biscuits. Last month, the company entered a new category in Russia – nut butter – with the launch of Milka-branded products made in Belgium.
As this week has progressed, there has been a wave of announcements from some of the world's largest food companies that operate in Russia.
Nestlé, PepsiCo, Unilever and Danone are among those to have announced they will suspend their investment in Russia but maintain the manufacturing and sale of certain food products.
Others have decided to stop operations in Russia. On Monday (7 March), Arla Foods said it had "initiated preparations to suspend its business in Russia", a move that would "cover both its local operations and imports".
Today, Norway-based food group Orkla followed in the footsteps of its Scandinavian peers Valio and Fazer by pulling the plug on its Russian operations.
For more on Just Food's coverage on how the conflict is affecting the food industry, please visit our dedicated microsite.