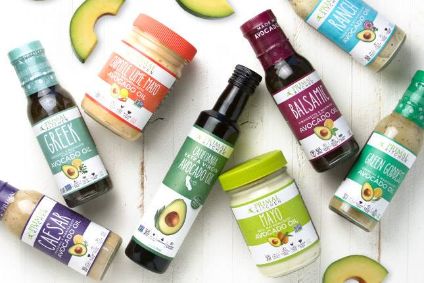 As company strategists look to M&A to gain an edge on their competition, just-food's index of mergers and acquisitions in the international packaged food sector highlights the volume of deals being announced worldwide each month.
Our index of food-industry M&A centres on deals involving at least a majority shareholding being taken in a company, as well as including the sale of subsidiaries, divisions and brands.
The index also focuses on deals involving packaged food manufacturers, excluding those between suppliers into the sector and those including drinks companies.
November saw 29 such transactions announced, a slight dip on the numbers unveiled in September and October – and lower than the 33 revealed in November 2017.
Nevertheless, on a year-to-date basis, November contributed to the rise in deal volumes we have seen in 2018 so far. In the first 11 months of 2018, there have been 300 transactions announced, up from the 285 set out during the corresponding period of 2017 – and already just short of the 307 unveiled over last year as a whole.
PepsiCo followed its acquisition of US "superfood" snacks maker Health Warrior in October with another deal just a few days later.
On 5 November, the snacks giant announced plans to buy UK firm Pipers Crisps, a business that doesn't sell into UK supermarkets (in fact the company has in the past been quoted as actively not wanting to sell into the country's major grocers) and instead supplies farm shops and foodservice outlets such as pubs, cafés and restaurants.
The firm has a presence outside the UK, with its most recently-available accounts – covering the year to 31 January – stating it sells into more than 40 markets, presumably with limited presence in many given the accounts show annual turnover of GBP11.4m (US$14.6m).
And it is outside the UK, as well as in the foodservice channel, that could be the better prospects for Pipers, even under PepsiCo's wing, given the cut-throat nature of the crisp aisle in UK supermarkets.
Meanwhile, in mid-November, the sale of the most prominent players in the US frozen-food market was announced.
Schwan's, the US frozen-food business behind brands such as Red Baron pizza, agreed to an offer from South Korea-based food manufacturer CJ CheilJedang.
The company is to pay KRW2.09trn (then US$1.86bn) for an 80% stake in a swathe of Schwan's assets.
CJ CheilJedang is acquiring 80% of Schwan's and "specific subsidiaries that focus on foods sold in retail and grocery channels and foodservice venues", the US business said.
The Schwan family will retain a 20% ownership stake in the businesses being sold to CJ CheilJedang. It will remain the owner of Schwan's Home Service, which represents the legacy home-delivery business company founder Marvin Schwan launched in 1952.
It was CJ CheilJedang 's second acquisition in the US this year. This summer, CJ CheilJedang acquired Kahiki Foods, a US supplier of Asian frozen foods, for an undisclosed sum.
Deal of the Month – Kraft Heinz goes into unchartered territory

Kraft Heinz
was involved in two notable deals in November – as seller in one and buyer in the other.
On 7 November, the company announced the sale of its Canadian natural cheese business to Italian dairy company Parmalat, owned by French dairy group Lactalis, for CAD1.62bn (then US$1.23bn). The transaction included the sale of cheese brands Cracker Barrel, P'tit Quebec and Amooza in the Canadian market.
Similar to October's sale of one of Kraft Heinz's divisions in India, the disposal of the Canadian cheese assets is another sign of the company's readiness to sell businesses probably no longer deemed core to its future.
Three weeks later, Kraft Heinz revealed an eye-catching acquisition, saying it had struck a deal to buy Primal Kitchen, a US maker of condiments and snacks.
The "approximately $200m" purchase was part of the ketchup giant's bid to work with or acquire brands that "disrupt the food industry". Primal Kitchen is to join Kraft Heinz under the giant's Springboard unit, which the company set up earlier this year to "nurture, scale, and accelerate" the growth of "disruptive" US food and beverage brands.
Central to the creation of Kraft Heinz was its major shareholders' quest to drive profits through, in the main, the aggressive capture of savings and a tight control on costs. Of course, 3G Capital and Warren Buffett's Berkshire Hathaway still wanted Kraft Heinz to grow its top line but margin enhancement was front and centre.
And any future acquisitions were seen likely to be of scale, with Kraft Heinz's management then driving returns through synergies extracted from the enlarged entity.
The purchase of Primal Kitchen signals a willingness at Kraft Heinz to snap up buoyant, smaller businesses, present in on-trend categories, to support its drive to grow its own top line. The strategy has been repeatedly followed by Kraft Heinz's peers in North America and Europe but, until now, had not been matched at the baked beans and soup behemoth. Could similar deals follow?