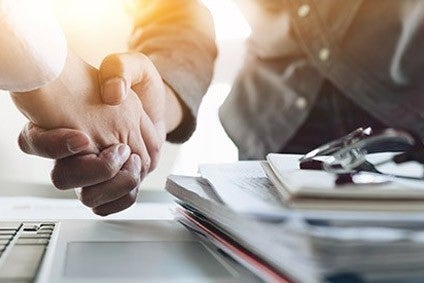 Agrial, the French agri-food group, has snapped up another charcuterie business, adding local firm Rochebillard et Blein to its portfolio.
Rochebillard et Blein, based in Violay 30 miles west of Lyon, markets cold cuts such as dry sausage, hams and pancetta. With origins dating back to 1900, the company has been owned since 2006 by two men, Jérôme Condemine and Pascal Blein.
Announcing the deal, Agrial said the "majority" of its new asset's 2,000 tons of products are sold under "quality" marks such as Label Rouge.
Rochebillard et Blein, which has a turnover of around EUR28m (US$28.6m), supplies its products to mass retailers and specialised stores. It has three factories – two in Violay and one close to the Swiss border in Taninges.
Condemine will provide "operational management" at Rochebillard et Blein and remain a shareholder in the business, Agrial said.
Stéphane Poyac, the CEO of Agrial's meats division, added: "As the co-operative has been present on the dry charcuterie market for a year with Salaisons du Mâconnais, this acquisition allows us to strengthen our position in this sector with two new product categories, dry ham and dry cured meats."
Last year, Agrial, which is looking to build a meats division through the acquisition of SMEs, bought French charcuterie business Salaisons du Mâconnais. In 2020, Salaisons du Mâconnais achieved a turnover of EUR33m for 3,700 tonnes of salami sold.
In 2019, the co-op bought La Bresse and Sibert, two French SMEs making products including black pudding, ham, head products and andouillettes. Two years earlier, Agrial acquired Brittany charcuterie firms Brient and Tallec.
Last month, the co-op added to its poultry interests with the acquisition of local supplier Reilhe Martin.
Reilhe Martin markets more than 5,000 tonnes of meat, generating a turnover of EUR20m.
Overall, Agrial booked a turnover of EUR6.2bn in 2021, employing 22,200 staff across more than 100 production sites in 11 markets. In 2021, some 40% of the co-op's turnover came from the dairy sector, with meat accounting for 9%.