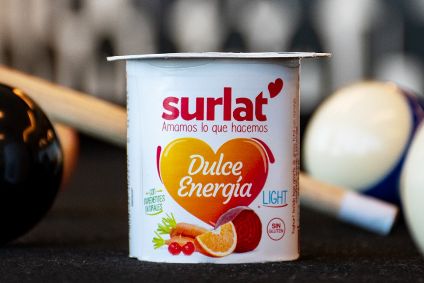 Surlat, the Chile-based dairy business in which Swiss group Emmi owns a majority stake, is to combine with a competitor in the South American country.
Emmi said today (30 August) Surlat – in which the Onken owner holds a majority stake through Spain's Kaiku – would merge with Quillayes to form the fourth-largest dairy business in Chile.
The deal to create the business, which will be called Quillayes Surlat, remains subject to competition approval in the country.
"The merger strengthens Emmi's presence in Chile, reinforces our involvement in Latin America and opens up new potential," Emmi CEO Urs Riedener said.
In 2018, Surlat recorded net sales of around CLP70bn (US$97m), while Quillayes generated sales of CLP50bn. The move will take Emmi's sales in Chile to approximately CHF170m (US$171.9m), the Swiss company said. Last year, Emmi itself booked sales of CHF3.46bn.
Quillayes produces cheese, yogurt, butter and cream in Victoria in southern Chile, as well as in Calera de Tangom, which is close to Santiago, the Chilean capital. Surlat's "key segments are UHT milk and other dairy products, particularly in the lactose-free area", Emmi explained in an announcement today.
Emmi said Quillayes had "developed a solid market position, especially in the cheese market, and particularly with fresh and soft cheese and speciality cheeses".
It added: "Quillayes is a long-established brand with high recognition, which is one reason why its name is used first in the new company name."
Emmi has been present in the Chile in the form of Surlat through its majority stake in Spain-based dairy business Kaiku Group.
Under the proposed deal, Kaiku will hold a majority stake of 51.5% in Quillayes Surlat. As a result, Emmi, which holds 73.5% of the shares in Kaiku, will have a 37.8% stake in Quillayes Surlat.
In June, Emmi increased its stake in Brazilian peer Laticínios Porto Alegre Indústria e Comércio. Emmi first took a stake in the business in 2017 but has increased its holding from 40% to 70%.
Growing in international markets is a central plank of Emmi's expansion strategy. In 2019, the company has bought a cheese plant in the US, taken a majority stake in a goat's milk business in Austria and acquired a desserts supplier in Italy.
Earlier this week, Emmi booked net sales of CHF1.66bn for the first half of 2019, a dip on the CHF1.68bn generated in the corresponding period of 2018. While sales in markets like Chile rose, they fell in Germany, weighing on the company's top line.
EBITDA fell from CHF162.7m in the first half of 2018 to CHF159.6m in the opening six months of this year. Emmi's half-year net profit dropped from CHF129m to CHF72.9m.