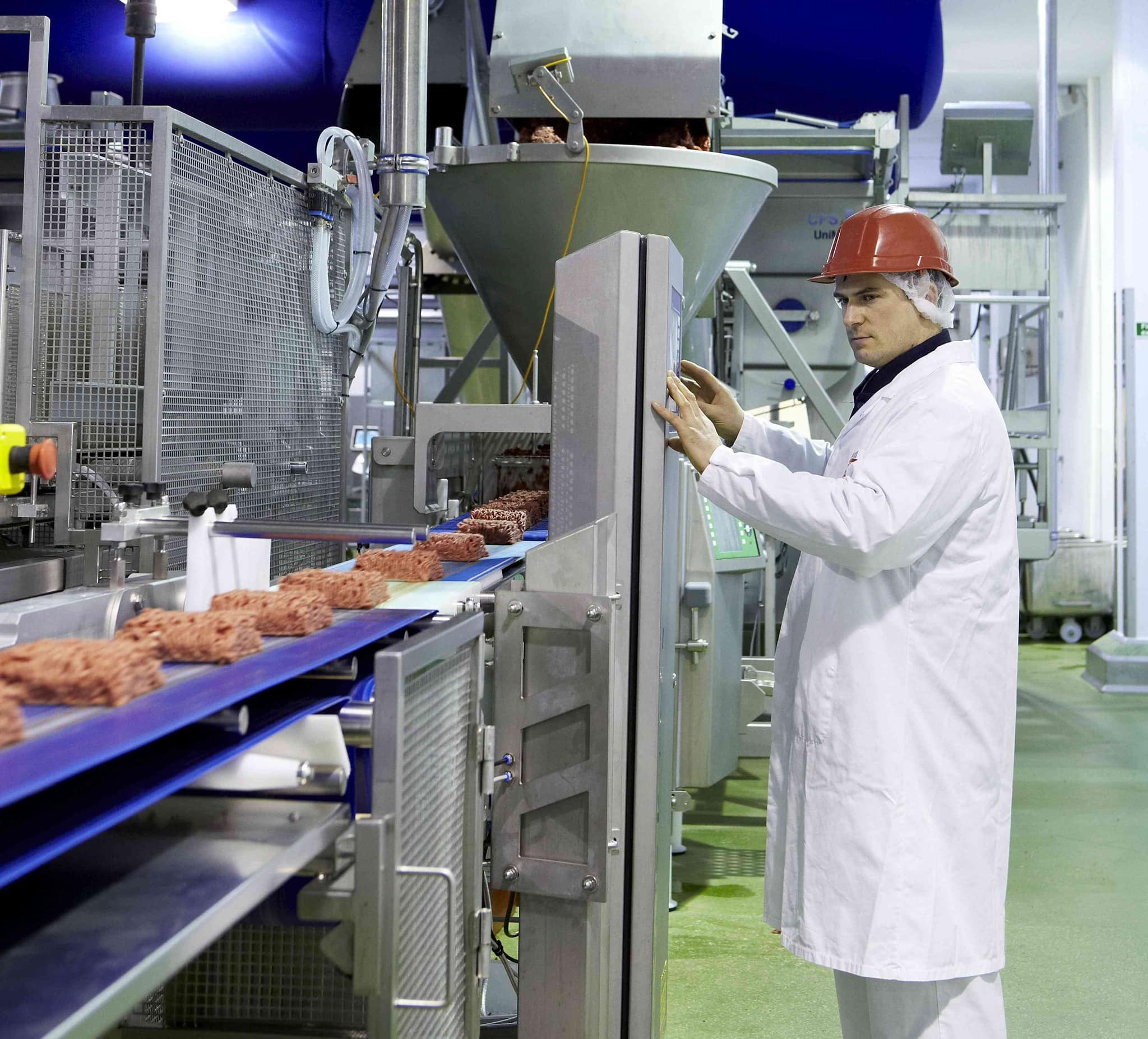 Hilton Food Group, the private-label centred protein business, is taking steps to address the "challenges" in UK seafood that hit profitability last year.

While the London-listed company plays in other proteins such as animal meat and meat and fish alternatives – in the UK and overseas – seafood weighed on adjusted operating profit, which fell 3.3% to £71.1m ($88.7m). Adjusted profit before tax was down 17.4% at £55.5m in the year to 1 January.

Revenue across the group, however, increased 16.5% to £3.8bn, with total volume up 4.3%. Hilton noted that 75% of sales volumes are now generated outside of the UK, following acquisitions such as Foppen and Dalco Food in the Netherlands, along with geographical expansion.

CEO Philip Heffer, who announced today (5 April) he will step down in the summer to become an advisor to the board, described the year's challenges around UK seafood as the "perfect storm". The comments follow efforts by Iceland Seafood International to find a buyer for its UK operations, efforts that were cancelled in February.

"We faced a very challenging environment," characterised by inflation and supply chain disruption, Heffer said in his opening remarks on a media call today to discuss the results, where incoming CEO Steve Murrells, a former executive at meat supplier Tulip and The Co-op retailer, was also present.

"We took a series of steps to address these issues and we have a strong recovery plan in place within seafoods," Heffer explained. "Since the start of 2023, our trading performance has been in line with our expectations, and the business is well positioned for the year ahead."

Hilton suggested the seafood range in the UK, which includes the Seachill line, might be rationalised due to the cost pressures, while a new team has been put in place to "rebuild profitability".

"We are working in partnership with our customers to recover inflation, reduce costs and optimise the ranges we produce, as well as leveraging the benefits which will come through our investment in industry-leading automation and other initiatives," the company said in its results statement.
Slowing in alt. meats

As a predominately own-label protein supplier but also a B2B branded manufacturer, Heffer was asked to provide some perspective on the softening category growth in meat alternatives.

Nestlé spurred speculation in March that the cooling category growth seen in the US is spreading to other markets as the Swiss food giant pulled its Garden Gourmet brand in the UK and Ireland. Monde Nissin, the Philippines-based owner of the Quorn brand, has also taken a hefty impairment charge in the sector.

"I think on alternative proteins, particularly within the plant-based sector, there's no question that has slowed up dramatically from what was a very fast-growing category, where we were seeing 20-30-40% growth year on year," Heffer suggested in the broader industry context, adding with respect to Hilton that "we are still in growth".

The outgoing CEO framed his response around Hilton playing in the vegan and vegetarian segment through B2B "with different brands" and private label for retailers "within Europe".

Heffer added: "We're very comfortable with that business [and] continue to invest in that business, but the market slowed dramatically in comparison to what, publicity wise, people wanted it to be.

"There was a lot of push there, saying it was going to continually grow 40-50% but that is obviously not the case."

Incoming CEO Murrells also chipped in with his take on the issue around quality in meat alternatives.

"If you ran the clock back a couple of years ago, the main barrier I think for customers was the quality. That's now demonstrably improved. But clearly the new barrier is cost of living.

"Our challenge, as is the case for others, is to find ways to produce these products efficiently, through a value-for-money lens as much as we can. By being in both markets – B2B and B2C – we are able to then kind of top-and-tail given that they're growing at different rates."

Murrells, referring to the "dominance" of branded products on shelf in the category, said Hilton's retail customers are "very keen to innovate a lot more in the own-branded area".

Hilton is working on "reformulation" with its own-label customers, Murrells said, "trying to make sure we can make these products more healthy and more affordable".

He added with respect to meat-free in general: "They have been too expensive, but they certainly haven't been as healthy as people anticipated they would be."

Hilton has also dabbled in cell-based meat, investing an undisclosed amount in UK company Cellular Agriculture last year.

"Our investment in cellular agriculture at the moment is very early stages," Heffer said. "But it is something that we wanted to be involved in. We do feel for the long term, it will be a success."