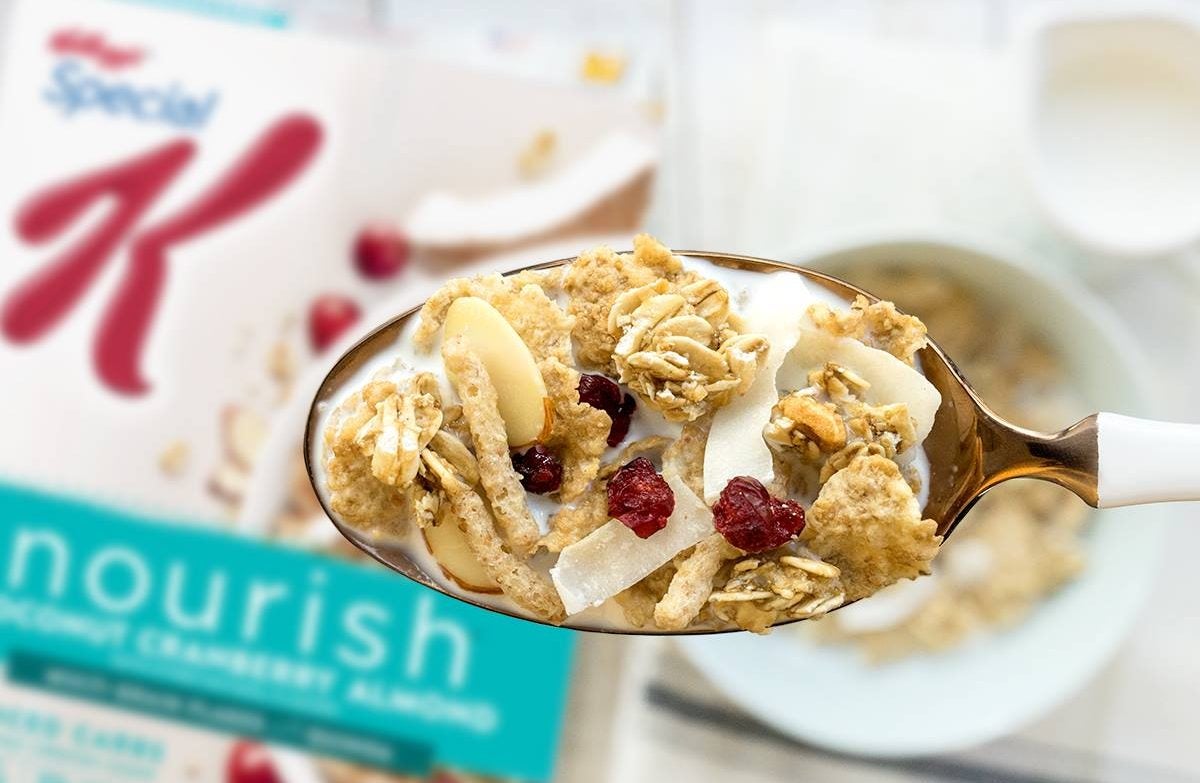 Kellogg and the striking workers' union at four US plants have agreed to resume talks after the cereal maker threatened to hire permanent replacements.
The Special K owner put out a statement on Tuesday (23 November) amid failed negotiations to reach a settlement over pay, health and retirement benefits in an industrial dispute stretching back to 5 October.
"We will continue to run our plants effectively with hourly and salaried employees, third-party resources, and temporary replacements, and now where appropriate, hire permanent replacements," Kellogg said on Tuesday.
"Our first choice is to have our employees return to work. We continue to welcome those who choose to return to work, as we have since the strike began."
The Bakery, Confectionery, Tobacco Workers and Grain Millers International Union (BCTGM) then "reached out" to Kellogg on Wednesday, the Corn Flakes brand owner said in an update, adding the two parties had agreed to hold two-days of talks next week on 30 November and 1 December.
The union said it had no comment to make when contacted by Just Food.
Negotiations started on 8 September over new so-called master labour contract proposals by Kellogg, which have been followed by a series of counter proposals and rejections by the union representing workers at sites in Nebraska, Michigan, Pennsylvania and Tennessee.
BCTGM had previously claimed Kellogg has threatened to "send additional jobs to Mexico if workers do not accept outrageous proposals that take away protections that workers have had for decades", a claim the cereals maker contested.
Less than two weeks ago, Kellogg filed a lawsuit in Omaha, Nebraska, against some of its striking workers alleging intimidation of its staff who continued to work.
The Fruit Loops owner responded with a statement: "We respect the right of employees to lawfully communicate their position in this matter. We sought a temporary restraining order to help ensure the safety of all individuals in the vicinity of the plant, including the picketers themselves."
On Tuesday this week, Kellogg said it had "presented a concept that provides immediate 'graduation' to legacy for all employees with four or more years of service" to the union the previous day.
However, the company added: "We are disappointed for our employees that the union was not prepared to reach any agreement nor put our latest proposal to a vote, and that it asked to delay further negotiations to the week of December 6. The company remains ready and willing and able to meet with the union."
Other food manufacturers have also been hit with strike action in recent months over pay and conditions. Staff at US plants of confectionery major Mondelez International completed negotiations in September after taking industrial action.
And further afield in Australia, workers at the Cadbury chocolate owner's plant in Melbourne staged a second walkout last month, following industrial action at the same site and another in Victoria in September.
PepsiCo resolved a dispute with staff over pay and working conditions at its Frito-Lay snacks plant in Kansas during the summer.