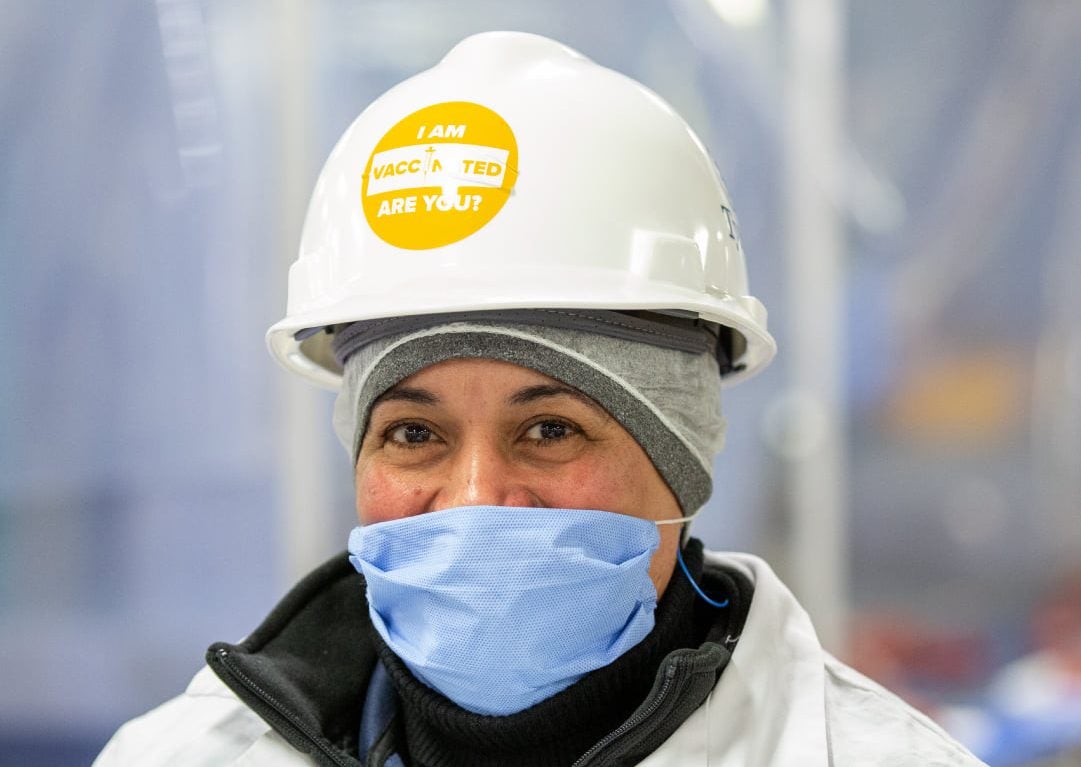 Tyson Foods has said the majority of its US "active workforce" have been vaccinated against Covid-19 ahead of a November deadline.
The Arkansas-headquartered meat giant said more than 96% of staff had received the jab after the business set a mandate in August for all its factory workers to be fully vaccinated by 1 November, except those with medical or religious reasons. Office employees had been set an earlier date of 1 October.
"We couldn't be happier to let you know that, as of today [26 October], over 96% of our active team members are vaccinated – or nearly 60,000 more than when we made the announcement on August 3. This is an incredible result – not only for our company, but for your families and our communities across the country," Tyson president and CEO Donnie King said.
Tyson was one of the first US food companies to adopt the vaccination requirement before President Joe Biden issued a directive in September. The US Department of Labor has reportedly already submitted proposed legislation to the White House.
However, Tyson's efforts have not been without hurdles, with unions initially objecting to the vaccination requirement before succumbing in September. And it had offered cash incentives to certain US employees to take the jab.
J.M. Smucker is the latest food firm to join Tyson and ketchup maker Kraft Heinz in adhering to the US government directive, although the measure put forth by the Jif peanut butter maker was met with protests.
But Tyson's King suggested some of its workers were opposed to compulsory vaccinations and have left the business.
"Has this made a difference in the health and safety of our team members? Absolutely. We've seen a significant decline in the number of active cases companywide.
"I'd also like to say to those who remain unvaccinated – this is your choice, and we respect that choice. If you change your mind and want to rejoin Tyson – let us know. Our doors are open," King said.