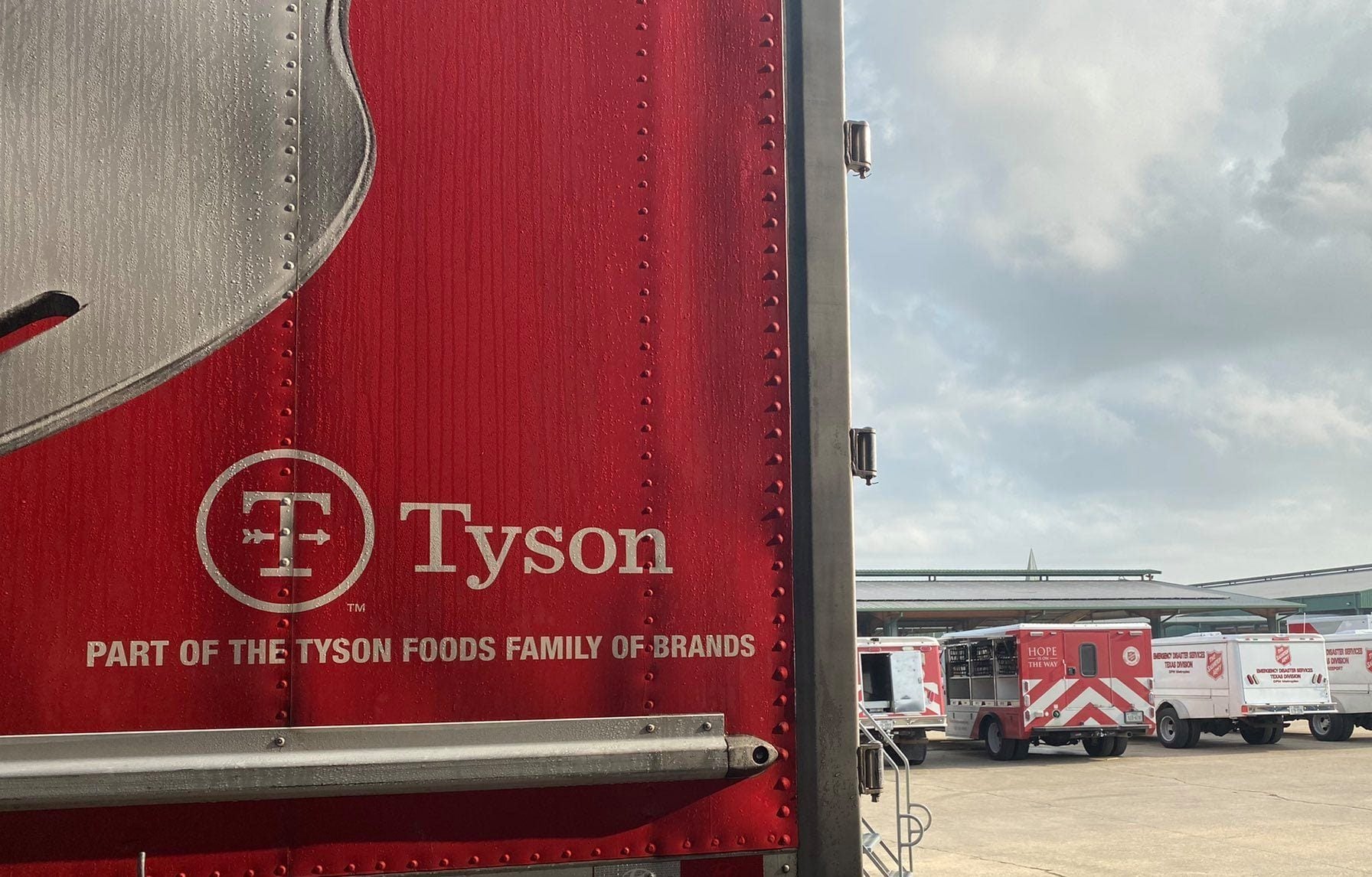 US meat giant Tyson Foods is targeting between US$330m and $400m in savings in its new financial year through a new productivity programme.
Tyson – behind brands such as Jimmy Dean and Hillshire Farm – said it is looking to make $1bn in productivity savings by the end of its 2024 fiscal year, relative to a fiscal 2021 cost baseline.
The company said the initiative is "designed to drive a better, faster and more agile organisation that is supported by a culture of continuous improvement and faster decision making".
It added: "The focus of this plan includes operational and functional excellence, digital solutions, and automation and advanced technologies."
The announcement came as Tyson released its annual financial results today (15 November).
Sales were up on both a quarterly and 12-month basis – $12.81bn for the quarter compared to $11.46bn a year ago and $47.04bn for 12 months compared to fiscal 2020's $43.18bn total.
Net income was also up – $1.35bn for the quarter compared to $654m a year ago and $3.04bn for the 12-month period compared to $2.06bn in fiscal 2020.
Tyson said it expects sales to be higher in fiscal 2022, suggesting a total between $49bn and $51bn.
President and CEO Donnie King said: "We delivered double-digit sales and earnings growth during the fourth quarter and full year and our performance was supported by our diverse portfolio and continued strength in consumer demand for protein.
"We delivered a record performance in our beef segment and experienced share gains in our retail core business lines, which include our Tyson, Jimmy Dean, Hillshire Farm and Ball Park iconic brands, while supporting the continued recovery in foodservice.
"We have tremendous opportunity ahead as we work to fulfil growing global demand for safe and nutritious protein products. We're entering fiscal 2022 with great momentum and are committed to delivering strong returns for shareholders into the future."
Tyson has announced a series of capital investment projects in recent months. Three weeks ago, the company set out plans for a new bacon plant in Kentucky.
Last month, the group announced plans for more jobs at sites in Texas and Mississippi.
In August, Tyson unveiled a move to set up a new manufacturing site for poultry products in Virginia, where it already has two plants. August also saw the company reveal plans to close a facility in Wisconsin. Tyson inherited the LD Foods' plant in Jefferson when it purchased foodservice supplier Keystone Foods in 2018 from Brazil-based Marfrig Global Foods.