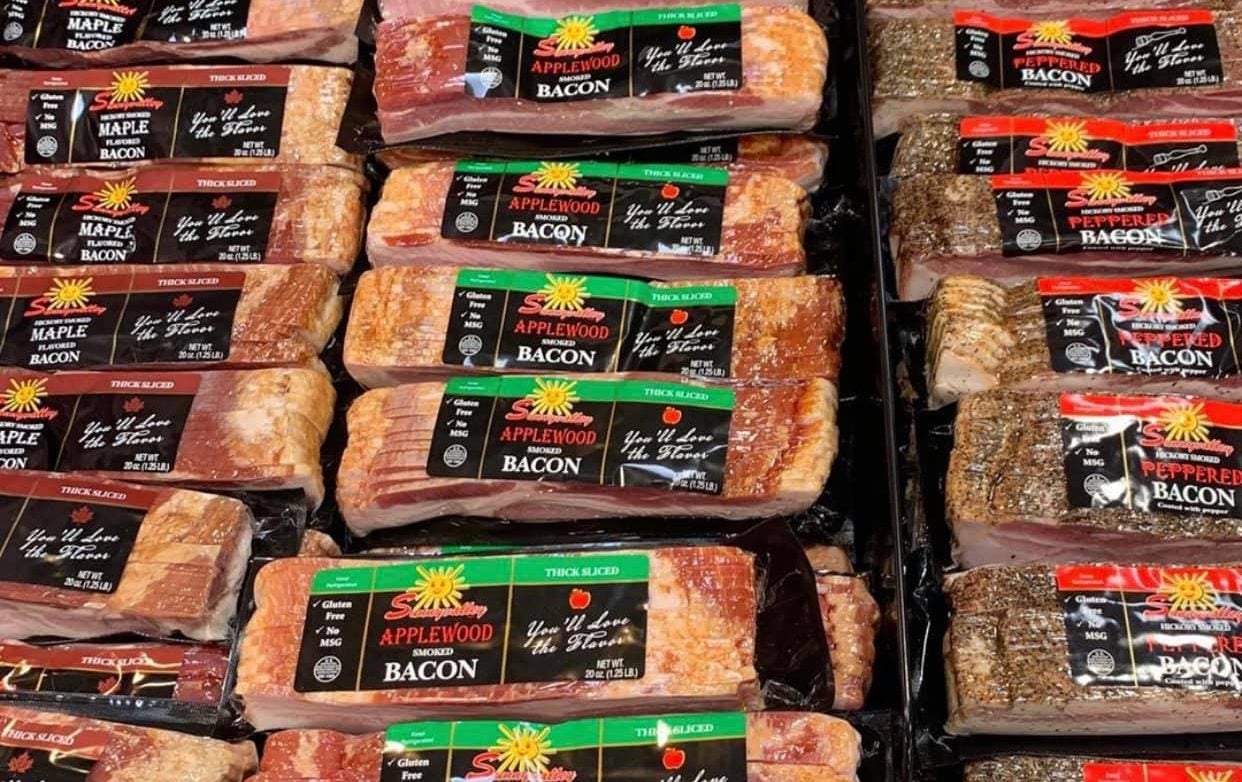 JBS has made another acquisition, striking a deal to buy US bacon and ham maker Sunnyvalley Smoked Meats.
The Brazil-based meat behemoth is to pay US$90m for the California-based business, which generates gross revenues of around $150m a year.
The transaction has been made through JBS' US unit Swift Prepared Foods. Four years ago, JBS acquired Plumrose USA from Denmark-based meat co-op Danish Crown. It rebranded the business as Swift Prepared Foods earlier this year.
Tom Lopez, Swift Prepared Foods' president and COO, said the acquisition "is consistent with our company's long-term strategy to increase our value-added and branded portfolio, and provide even more diverse product offerings to customers and consumers".
Set up in 1990, Sunnyvalley Smoked Meats manufactures smoked bacon, ham and turkey products, sold under the Sunnyvalley brand. The company, which employs more than 300 staff, has a production facility in Manteca, California.
Bill Andreetta, the president and founder of Sunnyvalley Smoked Meats, will continue to lead the business, Swift Prepared Foods said.
Andreetta said: "We will continue to operate as usual with a focus on quality and service for our customers, as we work to grow our business. With the support of Swift Prepared Foods, the future looks very bright."
JBS' Swift Prepared Foods arm runs seven factories in the US. It is also building a greenfield production facility for Italian-style meats.
So far in 2021, JBS has bought Netherlands-based meat-substitutes business Vivera.
It has also moved to make two acquisitions in Australia. In June, the company announced a deal to buy Australian pork business Rivalea Holdings. However, last month, Australia's competition watchdog said the transaction "may give rise to vertical-integration concerns" and invited feedback from interested parties.
In August, JBS also set out plans to enter the seafood sector, with a move to buy Australian salmon business Huon Aquaculture. Amid concerns from a major Huon Aquaculture investor about JBS' environmental and animal-welfare standards, the company has put forward two separate offers for the company's shares. Investors are set to vote on the bids later this month.
Meanwhile, US meat processor Pilgrim's Pride, in which JBS already owns a majority stake, is considering a move by the Brazilian group to buy the rest of the shares in the business.