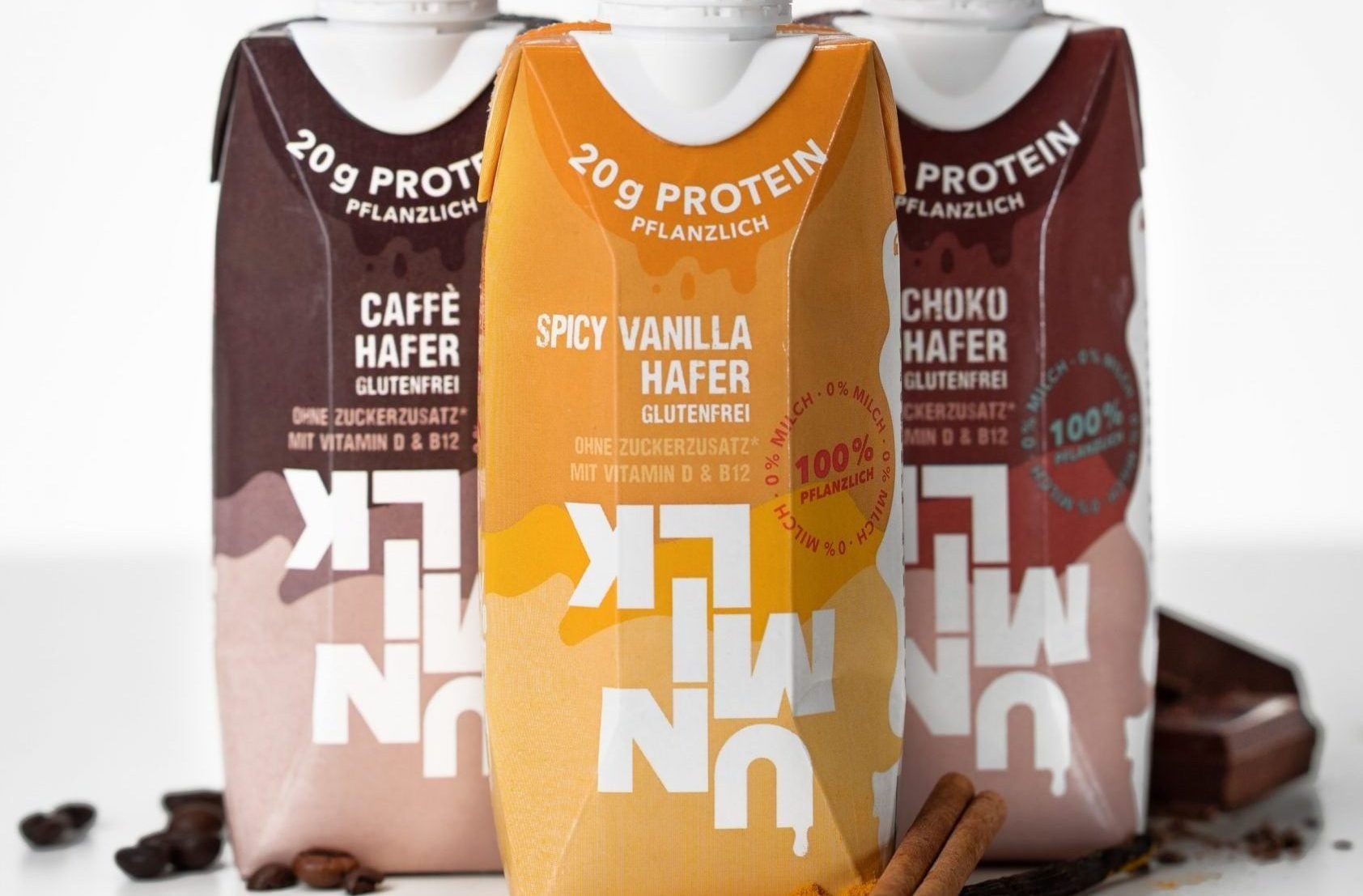 German food major Katjes Group has invested in local alt-dairy start-up Unmilk through its venture-capital arm Katjesgreenfood.
Founded in 2020, Unmilk, based in Hamburg, produces plant-based milk alternatives based on oat and pea protein. Its products – which include protein oat shakes, powdered oat drinks and oat-based alternatives to liquid milk – are available nationwide at grocers including Rewe and the coffee chain Starbucks.
The deal is Katjesgreenfood's second in a matter of weeks. In mid-December, it backed local vegan sauces start-up Ohso Lecker.
Commenting on the Unmulk deal, Katjesgreenfood chief marketing officer Dr. Jesko Thron said: "We want to redefine an important part of the food industry for [Unmilk founder] Jennifer Schäfer and her team. We would like to help meet the enormous demand and to enable as many people as possible to have a cow's milk-free diet."
Schäfer said: "In order to make our successful products available to the general public, Katjesgreenfood is, with its enormous network and know-how, a perfect partner for us."
Katjesgreenfood declined to reveal the amount it has invested in Unmilk or the size of the stake it now holds in the business when asked by Just Food.
Other investments made by Katjesgreenfood include vegan and plant-based cheese business Veganz, porridge maker Haferkater and ice-cream producer Pink Albatross. VegDog, a manufacturer of vegan pet food, Outstanding Foods, the owner of the plant-based snack brand PigOut, and Berlin-based 'superfood' start-up The Rainforest Company, also feature.