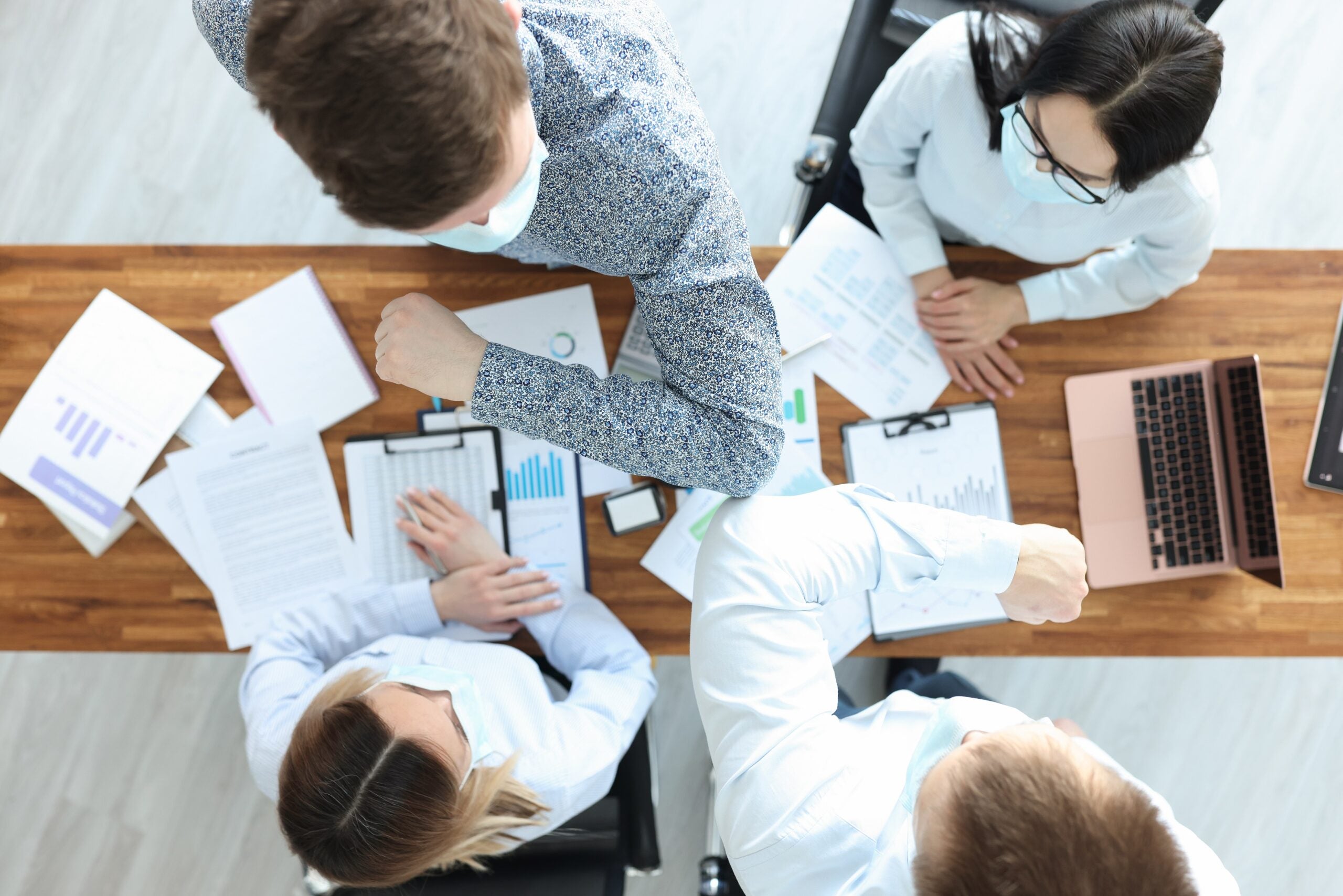 2021 proved to be another challenging year of trading against the backdrop of Covid-19. The last 12 months have seen the pandemic hit global supply chains hard, with manufacturers facing a myriad of problems, including labour shortages, spikes in the cost of various inputs from energy to ingredients and challenges around freight and distribution.
And, at the time of writing, a new super-contagious variant of Covid – Omicron – has burst onto the scene, causing fresh uncertainty around labour, consumer demand and mobility.
However, the year has still seen Big Food make some big calls when it came to M&A.
Back in January, a flurry of deals were announced and it was tempting to think there had been pent-up demand amongst manufacturers to get their growth strategies back on track.
Quick off the mark was Anglo-Dutch consumer goods heavyweight Unilever, which sold off the rest of its Bertolli business to Dutch food group Enrico-Glasbest, which became the new owner of assets including the rights to pasta sauce and pesto products in Europe.
The deal, struck for an undisclosed sum, also took in the worldwide rights to mayonnaise products sold under the Bertolli brand.
A Unilever spokesperson said: "As other parts of the Bertolli licence were previously divested by Unilever, it was a natural next step for Unilever to sell the remaining part of the Bertolli brand."
Norway-based food group Orkla, meanwhile, took full control of local sports nutrition business Proteinfabrikken in which it had held a stake for six years.
The deal, done through Orkla's wholly-owned Swedish subsidiary Health and Sports Nutrition Group (HSNG), was the first sign that health and wellness would be a key M&A play in 2021. A concentrated consumer focus on products that made them feel they were doing themselves some good or linked to sporting activity, against the backdrop of the pandemic, had not passed food manufacturers by.
Proteinfabrikken has a portfolio of self-developed sports nutrition products sold under the PF brand.
Plant-based food would be another of the year's big M&A themes and at the start of the year Canada-based meat-alternative start-up The Very Good Food Co. signed a non-binding letter of intent to acquire local plant-based cheese firm The Cultured Nut.
The targeted firm's products are sold through Whole Foods Market and online, and include block-style cheeses, cream cheese and plant-based butters that are soy- and gluten-free.
Very Good Food said the move was the "next natural step towards achieving our near-term objective of being a leader in the plant-based food technology industry".
Better-for-you snack firms would be another of the year's hot targets and this became apparent in January when UK investor S-Ventures acquired a majority stake in local snack firm We Love Purely.
The company, based in Birmingham in the English Midlands, manufactures a plantain crisp product, Purely Plantain Chips, sold in the UK and Dubai. It sells into high-end retailers including Harrods, Selfridges and Harvey Nichols, and also online retailer Ocado.
S-Ventures chairman David Mitchell said "together we believe we can grow faster and exploit opportunities more effectively in the healthy snacking space".
In February, some of food's big beasts started to flex their M&A muscles.
In an all-US deal, Hormel Foods bought the Planters snack-nut business from Kraft Heinz for US$3.35bn.
Joining brands such as Spam canned meats and Skippy peanut butter, the deal for Planters was a "continuation of the company's evolution as a global branded food company", Hormel said.
For Kraft Heinz, the sale of Planters was the company's latest disposal under CEO Miguel Patricio as the ketchup and soup giant focused on products it believes have better prospects.
"Planters is an iconic leading snack brand with universal consumer awareness," Hormel chairman, president and CEO Jim Snee said.
"The acquisition of the Planters business adds another $1bn brand to our portfolio and significantly expands our presence in the growing snacking space."
Nestlé was also on the acquisition trail. The world's largest food company added to its direct-to-consumer (D2C) roster with the acquisition of UK recipe kit company SimplyCook.
The desire for big food companies to build their positions in e-commerce through M&A was another theme that continued in 2021. Nestlé's move for London-based SimplyCook followed the Swiss giant's purchase of a majority stake in UK recipe-box firm Mindful Chef and outright acquisition of US meals-delivery firm Freshly in 2020.
Nestlé said the deal for Simply Cook – struck for an undisclosed sum – underlined its focus on investing in businesses with "attractive growth prospects".
SimplyCook was launched by Oli Ashness in 2014 to offer pre-portioned blends of "authentic flavours combined with easy to follow recipes".
French dairy major Danone, meanwhile, was adding to its plant-based offering with the acquisition of US plant-based business Earth Island.
The deal saw the Alpro and Activia brands owner acquire 100% of the shares of the California business specialising in cheese alternatives and spreads with brands such as Follow Your Heart and Vegenaise.
The world's largest baker, Mexico's Grupo Bimbo, had global expansion in mind when it acquired India's Modern Foods from private-equity owner Everstone Capital.
Modern Foods markets a range of baked goods, ranging from bread to cakes and muffins.
In March, the interest of mainstream food groups in sports nutrition was writ large with the news that US confectionery giant Mondelez International had acquired UK sports-nutrition firm Grenade.
The Cadbury and Oreo brands owner bought a "significant majority interest" in Grenade from UK-based private equity firm Lion Capital in a deal valued at around $277.2m by UK media outlets, quoting unnamed people close to the deal.
Grenade, based in Solihull in the English Midlands, produces a range of products touted as better-for-you, including high-protein, low-sugar bars, shakes and drinks aimed at, but not exclusively for, the physically active.
In announcing the deal, Chicago-based Mondelez said it "enables expansion in broader snacking and fast-growing well-being segments".
Heading in another category direction entirely was Europe's Nomad Foods which emerged as the buyer of Croatia's Fortenova – a move that took it onto ice cream for the first time.
The purchase price was set at $850.1m. Ledo, Ledo Citluk and Frikom made up most of the frozen-food brands Nomad acquired from the deal, and with it, the Birds Eye, Findus and Iglo brands owner entered new markets in Croatia, Serbia, Bosnia and Herzegovina, Hungary, Slovenia, Kosovo, North Macedonia and Montenegro.
Weetabix owner Post Holdings, meanwhile, announced it was acquiring Ebro Foods' Ronzoni pasta brand via its 8th Avenue Food & Provisions vehicle.
The US firm bought the brand from Riviana Foods, a subsidiary of Spain's Ebro.
It acquired the brand and a manufacturing facility located in Winchester, Virginia, for an undisclosed sum.
Ebro had been selling off North American pasta brands over the previous six months.
Also focusing on disposals this month was US food major General Mills which announced it was selling its European Yoplait operations to its partner in the venture Sodiaal.
The deal was to sell its 51% controlling interest in the European operations of the yogurt business to the French dairy cooperative in exchange for full ownership of the Canadian Yoplait business.
General Mills said the transaction was part of moves to "reshape" its portfolio.
Another deal to catch the eye was Canada's Sofina acquiring Young's Seafood owner Eight Fifty Food Group from private-equity firm CapVest for an undisclosed sum.
CapVest had acquired UK pork processor Karro Food Group in 2017 and subsequently acquired Young's Seafood in 2019 to create Eight Fifty Food Group.
Eight Fifty, based in North Yorkshire in northern England, later consolidated five other protein businesses from across Europe, including, earlier this year, Irish deli-meats and ready-meals supplier Carroll's Cuisine.
Sofina Foods is one of Canada's largest food businesses, producing primary and processed protein lines for retail and foodservice customers. Its brands include Cuddy, Lilydale, Janes and Mastro.
In April, Big Food's focus on health and wellness was reinforced by deals done by Unilever and Nestlé away from the core packaged food market.
Unilever snapped up US supplements firm Onnit for an undisclosed sum.
Texas-based Onnit, described by Unilever as a "holistic wellness and lifestyle company," was founded in 2010 by Aubrey Marcus. Its "alpha product" is Alpha Brain, a brain supplement (nootropic) which, it is suggested, can help to bring forth better memory, focus and mental processing. Onnit also offers a range of packaged-food products, including Fatbutter nut spreads, as well as snack lines such as Protein Bites and Protein Power Puffs.
Nestlé, in its turn, bought brands from US-based vitamins firm The Bountiful Company for $5.75bn.
The deal included the Bountiful brands Nature's Bounty, Solgar, Osteo Bi-Flex and Puritan's Pride, described as "high-growth" lines by Nestlé which also acquired the US firm's private-label business.
Elsewhere, US shelf-stable food heavyweight Campbell Soup Co. sold its Plum Organics baby-food brand to local snacks business Sun-Maid Growers of California for an undisclosed sum.
Plum became the latest non-core disposal from Campbell.
In Europe, Germany's Frostkrone Food Group added the UK's Abergavenny Fine Foods to its stable.
Frostkrone did not reveal the deal price for Abergavenny Fine Foods, a predominantly private-label business based in south Wales producing chilled and frozen finger foods such as cheese-filled Jalapeno poppers and vegan mozzarella sticks, as well as cheese made from goat's milk.
The German company has been owned by the Munich-based private-equity firm Emeram Capital Partners since 2017.
May was a significant month for food M&A with private-equity firms to the fore.
Ireland's Valeo Foods was acquired by US PE firm Bain Capital with a sale price of $2.11bn suggested (but not confirmed).
Kettle Crisps and Jacobs biscuits owner Valeo was bought from fellow investment firm CapVest.
Speculation about the future of Valeo had been rife since the end of March.
Seamus Kearney, the group CEO of Valeo, said: "Bain Capital's deep knowledge and heritage in innovation and investment in the food and grocery sectors means this is great news for our business and our people."
Another US private-equity group, KKR, was also busy. It ticked two boxes at once by buying New Zealand-based Natural Pet Food Group.
Pet-food is tipped to be one of the dominant M&A themes in 2022 and there were signs of it becoming 'hot' in 2021.
Christchurch-based Natural Pet Food said the deal will "advance its mission to supply safe, sustainably sourced high-meat pet food from New Zealand to more customers and their pets worldwide".
Sustainability and healthy eating (for pets as well as humans) are becoming ever-important for consumers and this was the second box ticked by KKR in doing this deal.
Natural Pet Food owns "premium" dog- and cat-food brands K9 Natural, Feline Natural, and Meat Mates. The company says its pet food is produced from "ethically-sourced ingredients", such as grass-fed and meat and cage-free chicken.
Also doing a deal in this category area was General Mills, which acquired the pet-treats business of US peer and meat heavyweight Tyson Foods for $1.2bn.
The business features the brands Nudges, True Chews and Top Chews and the deal includes a production facility in Iowa.
General Mills, owner of the Blue Buffalo pet-food brand, acquired a business that generated sales of more than $240m in the financial year ended 3 April.
Another PE firm, UK-based Exponent, was confirmed as the new owner of
local desserts brand Gü, which it acquired from Noble Foods.
Pete Utting, managing director at Gü said: "We are excited to be partnering with Exponent on the next stage of Gü's growth journey. The team has a deep understanding of the food and drink sector and a strong track record in adding value to well-known brands such as Loch Lomond Whisky, Vibrant Foods and Eat Real and Proper and, most notably, returning Quorn to growth and expanding its presence internationally during its ownership of the company between 2011 and 2016."
Noble Foods, one of the UK's largest suppliers of eggs, acquired the cheesecake-to-soufflé brand in 2010.
Back to North America where three food majors were in acquisitive mood in May
US confectionery major Hershey boosted its better-for-you credentials with a deal for local peer Lily's Sweets.
The Reese's brand owner entered into an agreement to acquire Boulder, Colorado-based Lily's – known for its lower-sugar products – for an undisclosed sum.
Hershey said the deal fitted its "multi-pronged better-for-you snacking strategy".
Confectionery peer Mondelez International was also busy, confirming media speculation by securing a deal to buy Greece-based snacks maker Chipita. It paid around $2bn for the business.
Looking towards present and future trends was Canadian dairy heavyweight Saputo which acquitted UK faux-cheese business Bute Island Foods, which makes the Sheese brand.
The Scotland-based business sells its plant-based cheese alternatives in blocks, slices and creamy and grated variants online, through independent retailers and via major supermarket groups.
Danone, meanwhile, revealed it had reaped around US$1.9bn from its China Mengniu Dairy stake sale
It sold its 9.8% stake in Mengniu, completing a plan announced over the past few months to exit the Hong Kong-listed business.
It said back in March it had reached an agreement with Mengniu's largest shareholder, state-owned dairy firm COFCO Dairy Investments, to convert its stake into a direct holding from an indirect holding, paving the way for the disposal.
In June, Ferrero, the Italy-based snacks major, moved to expand its portfolio again with a deal to buy the UK's Burton's Biscuit Company.
In a deal that showed not everyone is dismissing the indulgent end of the snacking category, the Ferrero Rocher and Nutella owner bought Jammie Dodgers and Wagon Wheels maker Burton's from the Ontario Teachers' Pension Plan in Canada. Financial terms were not disclosed.
Last year, Ferrero acquired the bulk of UK business Fox's Biscuits from 2 Sisters Food Group.
The Burton's transaction included six UK manufacturing facilities, located in Blackpool, Dorset, Edinburgh, Livingston, Llantarnam and the Isle of Arran. It added a company to the Ferrero portfolio with sales over the last 12 months of $389.8m and around 2,000 employees.
In the US, meanwhile, Post Holdings struck a deal to buy TreeHouse Foods' cereal business for $85m.
The deal came a year after a transaction between the two companies was pulled amid opposition from US competition officials.
Under the terms of the deal, Post will acquire two factories – one in Ohio and another in Nevada – as well as an R&D facility in Illinois.
Another deal that would face delays was Brazilian meat giant JBS's planned acquisition of Australian pork business Rivalea Holdings.
The $135.4m deal also included Oxdale Dairy in Singapore, with both companies to be acquired from QAF Ltd - based in the Asian city-state.
Rivalea commands a 26% share of the Australian pork market and operates two pork processing facilities in Melbourne and Corowa, New South Wales, employing more than a 1,000 people and producing brands such as Riverview Farms, Family Chef and St. Bernard's. It also offers private label and contract manufacturing.
Regulatory scrutiny meant that the deal would not be effectively green-lighted until the end of the year.
A separate deal linked to JBS was Pilgrim's Pride snapping up Kerry Group's meats and meals operations.
US-based Pilgrim's – majority-owned by the Brazilian firm at this stage but linked with a full ownership move later in the year – added to its UK-centric assets following earlier purchases of Tulip and Moy Park.
The Kerry assets deal – valued at $942.4m – added brands such as Denny, Richmond and Fridge Raiders to Pilgrim's portfolio.
Elsewhere in Europe, offloading assets was UK consumer-goods group Reckitt Benckiser which sold its China infant-formula business to investment firm Primavera Capital for "an implied enterprise value" of $2.2bn.
Earlier in the year, Reckitt had said it was weighing up its options for its infant-formula operations in the Greater China region. Reckitt acquired the assets as part of its 2017 takeover of US-based infant-formula producer Mead Johnson.
Reckitt said the business had been affected by restrictions on cross-border trade activity between Hong Kong and mainland China.
In Brazil, two giant meatpackers were cementing their relationship.
Marfrig Global Foods increased its stake in BRF two weeks after buying just under a quarter of its Brazilian meat peer.
Having acquired a 24.23% interest in BRF in May through the purchase of 196.9 million common shares, Marfrig, which is predominately engaged in beef products, upped that stake to 31.66%.
The two firms had entered discussions in 2019 over a possible combination but that never materialised.
In July, building its offering in dairy alternatives, Danone bought a majority stake in US coconut-dairy firm Harmless Harvest.
The French firm's upped its stake in the California-based business - which produces coconut drinks and yogurt – through Danone Manifesto Ventures (DMV), its in-house investment vehicle. Financial terms were not disclosed, nor the size of Danone's new shareholding.
The move came three years after DMV led a $30m investment round in Harmless Harvest.
Demonstrating that traditional food groups could not always make a success of sport nutrition brands was UK-based Samworth Brothers which revealed it had sold its Sci-Mx brand to local trader Supreme Imports.
The pie, pasty and sandwich maker said Sci-Mx has been loss-making for a number of years.
Samworth, based in Leicester in the English Midlands, bought Sci-Mx, which manufactures products such as protein bars and powders, in 2015, a move that took it into a new category.
South Africa's RFG acquired the frozen foods business of PepsiCo-owned local peer Pioneer for an undisclosed sum.
The deal, which included brands such as Mama's, Today, Man's Meal and Big Jack, added to RFG's existing product portfolio which ranges from canned fruit and vegetables to baked and frozen goods.
Better-for-you was the appeal again as Mexico's Grupo Bimbo bought US cookies maker Emmy's Organics.
Bimbo described Emmy's as a manufacturer of "ultra-premium organic cookies and a major player in gluten-free cookies", adding the acquisition provides the company with an "entry point into the quickly growing better-for-you cookie and sweet baked goods market".
In August, to underline the continued importance of meat when plant-based alternatives are often more widely discussed, we saw the largest food deal of the year as agri-food heavyweight Cargill and investor Continental Grain Co. came together to buy US poultry processing major Sanderson Farms for $4.5bn.
Sanderson Farms, which generated sales of around $3.5bn in its 2020 fiscal year, was to be delisted and combined with Continental Grain Co.'s portfolio business Wayne Farms.
"The new company will be well-positioned to enhance its service to customers across retail and foodservice and drive organic growth in an industry fuelled by affordability and key consumer trends around the health, sustainability, and versatility of chicken," according to a joint statement from the buyers."
The deal was being reviewed by the US Department of Justice at the time of writing.
On the other side of the Atlantic, Italy's Newlat swooped to buy UK branded and own-label food supplier Symington's.
Under the terms of the agreement bakery, pasta and dairy manufacturer Newlat would pay $73.7m for Symington's, whose brands include brands include Mug Shot, Naked, Ilumi, Chicken Tonight and Ragu.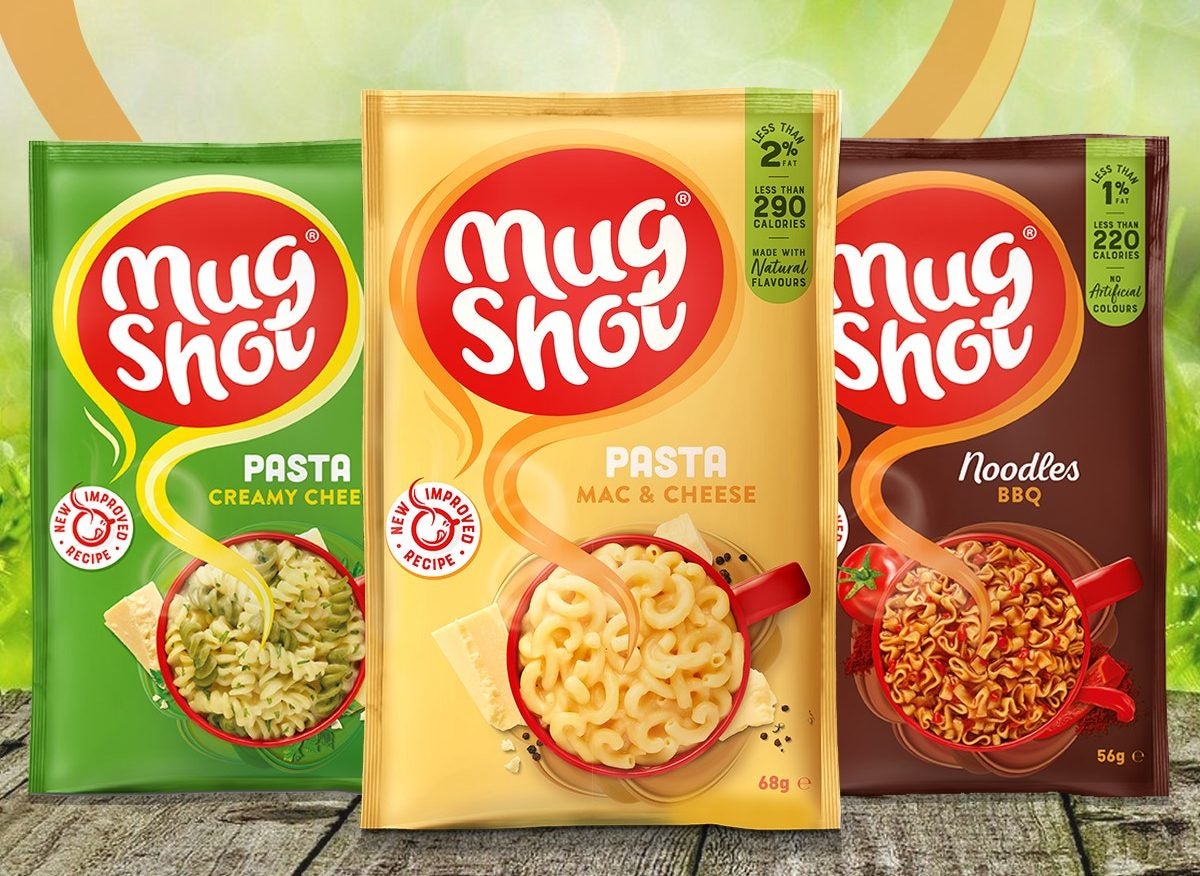 In February, Symington's, which had UK investment fund Intermediate Capital Group as its majority investor, said it had hired advisors "to scope the market for opportunities" to allow the company "to invest and grow".
Angelo Mastrolia, Newlat's chairman, said: "This is an interesting business with high potential for growth and we deem it to be a perfect fit into our strategic plan."
Protein snacks remained a hot ticket in M&A in 2021 as demonstrated by Ireland's Valeo Foods acquiring UK meat-snacks business New World Foods Europe.
It bought the business – owner of a portfolio of meat-snack brands including Kings, Wild West, Speyside and Cruga – from the Australia-based FMCG entrepreneur Tony Quinn for an undisclosed sum.
This marked the first deal for Valeo Foods – the owner of brands such as Rowse honey, Kettle crisps and Jacob's biscuits – since the acquisition of the group itself by US-based Bain Capital Private Equity from CapVest Partners in May.
Another trend interesting investors and acquirers is indoor farming and this month saw a deal in this area when US-based Cox Enterprises, a conglomerate that has built up investments worth more than $1bn focused on transformative industries, acquired BrightFarms.
Georgia-based Cox had held a majority stake in the vertical farming business since 2020.
BrightFarms operates five farms in Virginia, Ohio, Pennsylvania, North Carolina, and Illinois, growing green salad vegetables and herbs and supplying retailers including Walmart and Kroger. In July, it acquired Lēf Farms, an indoor grower based in Loudon, New Hampshire.
Cox said the deal – for an undisclosed sum – expands its clean-tech portfolio.
In September, one of the year's most acquisitive companies in the food area, Sweden's Humble Group, struck again.
It added UK snacks firm Solent Group to its portfolio for a transaction price of $162.1m and announced six other unnamed European deals are in the pipeline.
Solent, based in Dorset, on the south coast of England, produces branded snacks, confectionery and Mediterranean baked goods for the retail channel, and also manufactures products under license and for private-label clients.
Another UK firm to be snapped up this month was vegan food business Gosh which was bought by Portuguese conglomerate Sonae.
It paid $88.1m for 95.4% of Claybell, which trades as Gosh Food.
Sonae said the deal, done via its subsidiary Soane Food4Future, follows its active portfolio management strategy "focused on innovative companies in growth sectors".
Based in Milton Keynes, Buckinghamshire, north-west of London, Gosh has a product range including falafels, quinoa bites and beetroot burgers, which are stocked by the UK's major retailers. It also serves the private-label market.
In a deal involving two of Europe's major dairy companies, Switzerland's Emmi bought US feta cheese maker Athenos from France's Lactalis.
It was required to sell Athenos as part of a competition review into a 2020 deal with Kraft Heinz.
Emmi said the deal would strengthen its position in its largest export market.
Regarded as one of the largest feta producers in the US, Athenos generated sales in 2020 of nearly $90m. Financial details relating to the deal were not disclosed.
Athenos sells into the US retail and foodservice channels, and "complements Emmi's specialty cheese business in the US", the Swiss firm said in a statement.
Kraft Heinz, meanwhile, was turning its gaze southwards as it moved for Brazil condiments firm Hemmer.
The US ketchup, mayo and mustard major did not disclose the price it had agreed to pay for the business.
Rafael Oliveira, the president of Kraft Heinz's international business, said: "Hemmer is a legendary company in Brazil, growing net sales significantly, and will bring a delicious and diverse portfolio of products to Kraft Heinz."
Hemmer is based in the southern Brazilian city of Blumenau. The company, set up more than 100 years ago, markets a range of condiments and sauces. including mustard and ketchup.
In October, Canada's George Weston revealed it had partially sold its Weston Foods bakery business to local baker FGF Brands for around $971.4m.
George Weston put Weston Foods on the block in March, saying it wanted to focus on its interests in retail and real estate.
The remainder of Weston Foods would be sold to US contract manufacturer Hearthside foods in November.
European food groups Granarolo and LDC, meanwhile, had their eyes on new markets.
Italian dairy firm Granarolo was set to enter the US market after snapping up local cheese producer and distributor Calabro Cheese Corp.
Connecticut-based Calabro markets cheese including ricotta, mozzarella and burrata. The company has a production plant in East Haven and sells into New York, New Jersey and New England, as well as the "southern and western areas of the United States".
In its turn, French poultry major LDC entered the UK with an investment in Wales-based Capestone Organic Poultry.
LDC was to buy 75% of Capestone which holds around 7% of the UK market in free-range and organic poultry.
Ranjit Singh Boparan, the owner of UK's largest poultry group, was also in acquisitive mood.
The 2 Sisters Food Group boss acquired local peer Banham Poultry for an undisclosed sum.
Banham, based in Norfolk in eastern England, has an annual turnover of around $137.6m and sells 650,000 chickens a week.
The deal would later be called in by the UK's competition authority.
In November, Brazil's JBS finally got its deal for Australian seafood processor Huon Aquaculture over the line when it was backed by the federal court Down Under.
The deal, which marked JBS's its move into the seafood sector, was previously backed by Huon's shareholders and Australia's Foreign Investment Review Board (FIRB).
It was to be a month of firsts for JBS which also entered the cultivated-protein field through an agreement to take a majority stake in Spain's BioTech Foods.
US major Hershey expanded its snack range this month by snapping up two domestic suppliers of pretzels – Dot's Homestyle Pretzels and Pretzels Inc. – for a combined $1.2bn.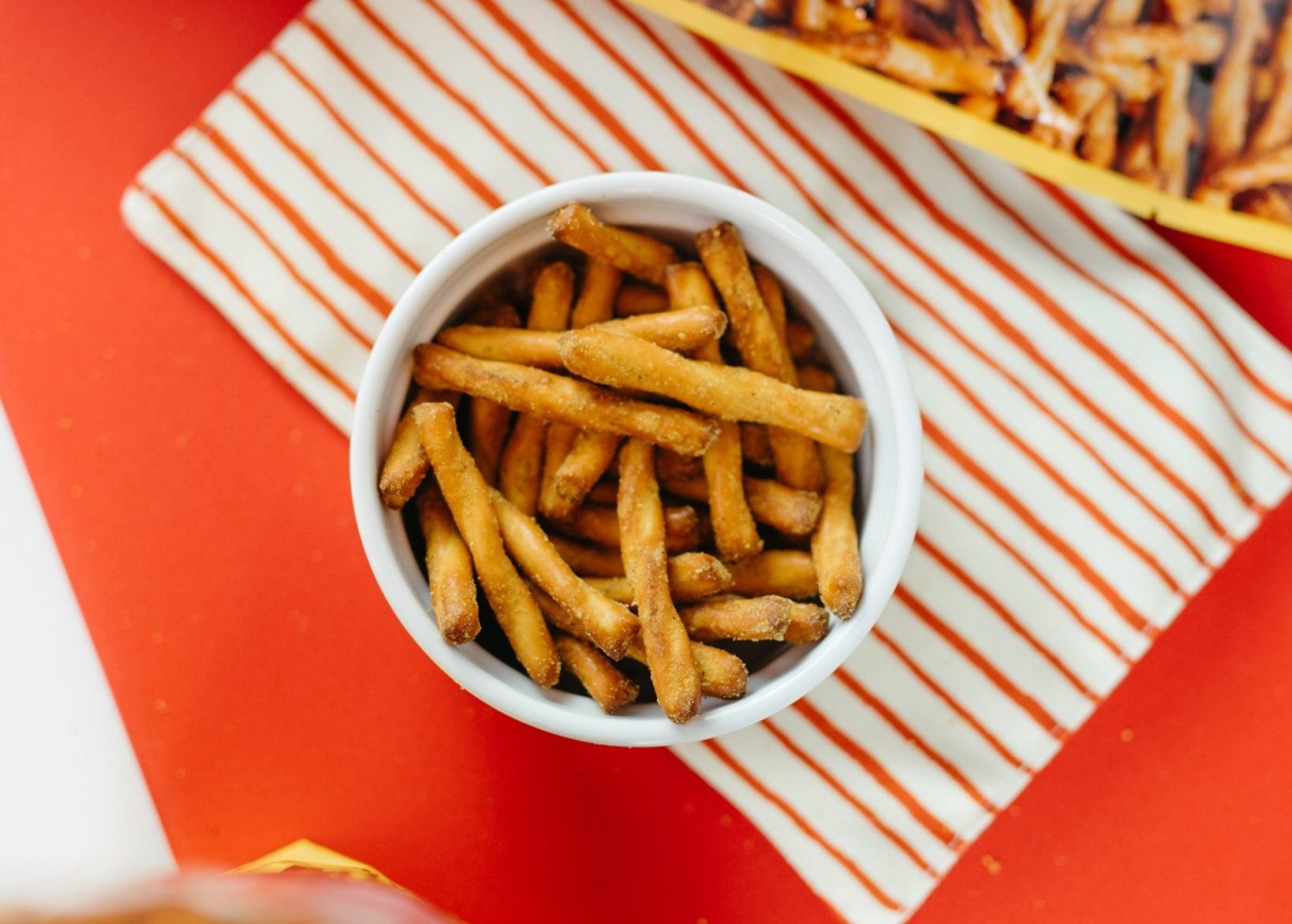 The Hershey and Reese's chocolate owner has been steadily broadening the range of snacks it sells, with deals in recent years for companies marketing savoury snacks and low-sugar confectionery.
US food peer General Mills, meanwhile, was disposing of more assets.
It announced it was selling its European dough businesses – including the Knack & Back and Jus-Rol brands – to France-based bakery group Cérélia.
The US food firm said the proposed transactions would include its branded and private-label dough businesses in Germany, the UK, and Ireland. No transaction price was disclosed.
It was deals at the double for Brazil's Marfrig which struck two plant-based acquisitions with its US joint-venture partner ADM.
PlantPlus Foods, a JV set up last year with agri-food firm ADM, entered agreements to acquire Sol Cuisine in Canada and Chicago-based Hilary's for a joint consideration of $140m.
December saw the UK-based investor-backed firm The Compleat Food Group, formed through a recent merger, strike its first deal, acquiring local pie maker Wrights Food Group.
Paris-based investment firm PAI Partners brought its portfolio companies Winterbotham Darby and Addo Food Group together in January this year to form Compleat Food.
Wrights was founded in 1926 and supplies the UK retail and foodservice channels with frozen and chilled pies, pasties and sausage rolls, along with ready meals. It also produces sandwiches and bread, donuts, cookies, cakes and desserts.
Another UK food business, vegan manufacturer VBites, sold a stake to Intersnack owner Pfeifer & Langen this month as the interest in plant-based food continued.
VBites, founded by entrepreneur and activist Heather Mills, produces branded and own-label plant-based meat, fish and dairy alternatives. German food conglomerate Pfeifer & Langen acquired a 25.1% stake in the business for an undisclosed sum.
Pfeifer & Langen owns the Intersnack snacking business whose brands include KP, Tyrrell's, Penn State and Chio.
In the US, Hain Celestial, which has offloaded a series of assets in recent years in a bid to sharpen its focus and improve its growth profile, moved back into acquisition mode with a deal for local snack maker That's How We Roll.
Owned by private-equity firm Clearlake Capital since 2016, That's How We Roll, which has a factory in York in Pennsylvania, markets snacks under the ParmCrisps and Thinsters brands.
Hain Celestial agreed to pay $259m for the business.
And finally, 2021 has been a significant year for investment rounds as big food companies, often through their venture-capital arms, sought to take stakes in businesses operating in some of the more exciting areas of innovation.
This was apparent again in December when Israel's Future Meat Technologies secured $347m for cultivated-protein development from the venture funding arms of ADM, Tyson Foods and Rich Products.
The company, set up in 2018 by Professor Yaakov Nahmias to develop chicken, beef, lamb and pork from animal cells said it was preparing to break ground on a US production facility.
The Series B financing added to the $26.8m won in February.