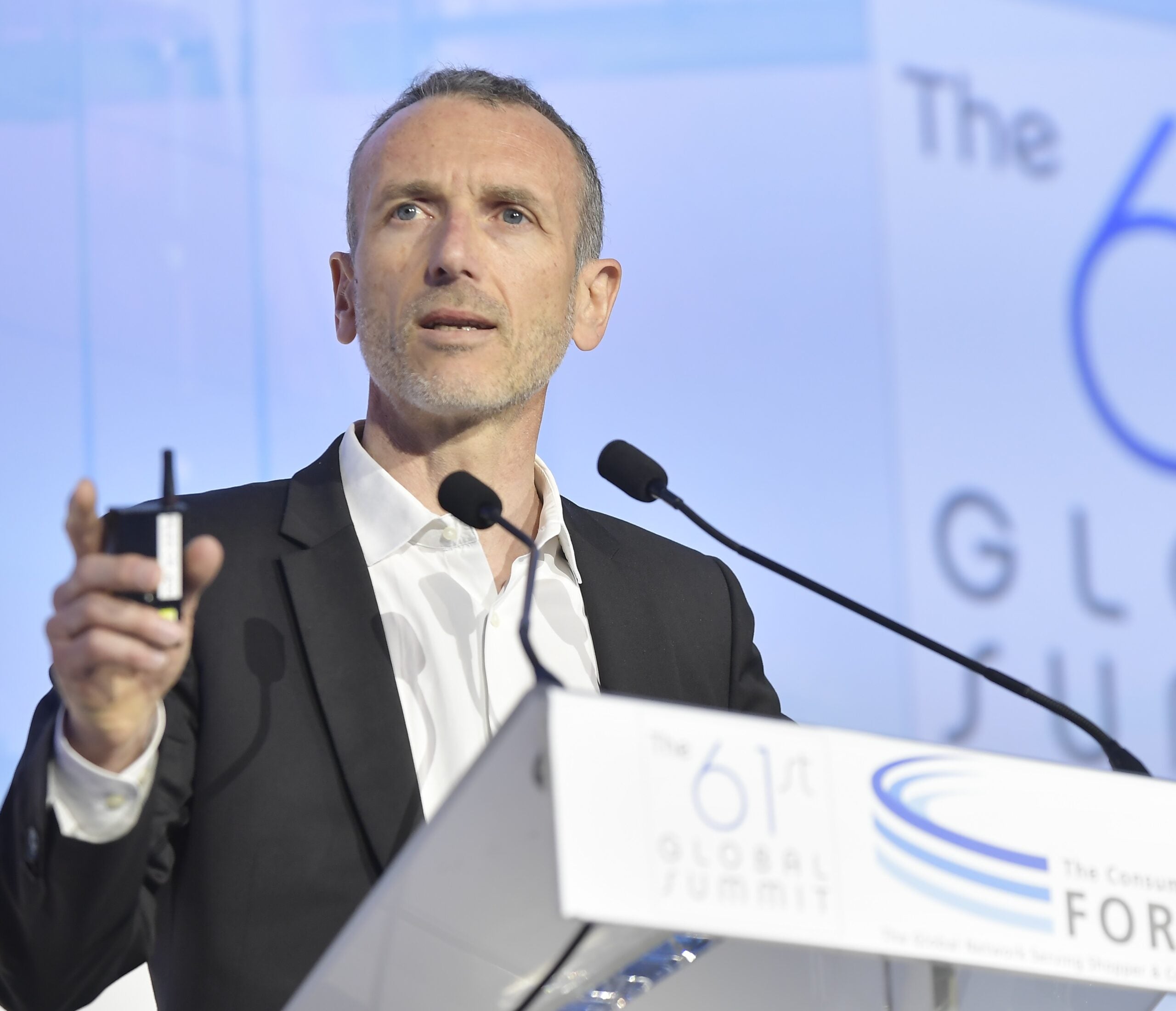 Ferrero makes branded ice-cream push
In February, Italy-based confectioner and sweet-snacks giant Ferrero announced it was taking on another part of the food industry.
US baby-food firm Beech-Nut facing legal action over toxic metal claims
April saw US baby-food firm Beech-Nut Nutrition sued by the Washington DC attorney general over allegations its products contained toxic metals.
Nestle, Mars among chocolate giants facing slavery lawsuit in US
Some of the world's largest chocolate manufacturers were accused in February of child slavery in a US court, a case that also involves agri-food and ingredients heavyweights.
Food giants sign up to new Foundation Earth eco-labelling scheme
In June, a group of food manufacturers and retailers signed up for a new project, Foundation Earth, formed to put front-of-pack labels on products to give an indication of environmental impact.
Unilever snaps up US supplements firm Onnit
Unilever signed an agreement in April to acquire US supplements business Onnit for an undisclosed sum.
Former Danone CEO Emmanuel Faber hits out at former employer
In June, Emmanuel Faber, ousted from Danone three months earlier following pressure from investors and suggestions of internal division, claimed the company is no longer able to act independently.
Weston Foods partially sold to Canadian baker FGF Brands
October saw the bulk of Canadian baker Weston Foods lined up for sale to "affiliated entities" of local peer FGF Brands.
Aryzta sells Brazil bakery operations to Grupo Bimbo
ARYZTA continued its business simplification in August with an agreement to sell its operations in Brazil to fellow bakery company Grupo Bimbo.
Tony's Chocolonely dropped from Slave Free Chocolate list over Barry Callebaut links
Tony's Chocolonely, the Netherlands-based firm making confectionery from ethically-sourced cocoa, responded to the company's removal from the Slave Free Chocolate list because of its links to ingredients supplier Barry Callebaut.
Mondelez strikes deal for Australian crackers firm Gourmet Food
In March, Mondelez International entered what it called the "premium" biscuit and cracker segment in Australia and New Zealand with an agreement to acquire Gourmet Food Holdings.
Private-equity investor Exponent creates new snack group with Proper, Eat Real
It was announced in January Proper, the UK-headquartered health snacks firm previously trading as Propercorn, would be combined with another snack business after selling a stake to a private-equity investor.
Emmanuel Faber to stand down as Danone CEO amid investor pressure
In March, Danone said Emmanuel Faber is to relinquish his role as the French dairy major's chief executive after seven years heading up the company.
UK announces new law to ban 'junk-food' advertising
Online adverts for so-called 'junk foods' are to be banned in the UK, it was announced in May, under a new law announced by the country's government.
Vibrant Foods extends M&A spree with ethnic-food maker Fudco
Vibrant Foods, an investor-backed Asian-style food business, struck another UK deal in April with the acquisition of the food operations of London-based Fudco.
Danone sells Vega brand to US private-equity firm
In June, Danone sold its North American plant-based powder brand Vega to funds managed by local private-equity firm WM Partners.
EU rejects dairy lobby proposals to restrict plant-based alternatives
The European Parliament rejected proposals in May from lobbyists to restrict dairy-free packaging information.
Acquisitive Ferrero adds to snacks portfolio with Burton's buy
In June, Ferrero has moved to expand its portfolio again with a deal to buy the UK's Burton's Biscuit Company.
PepsiCo joins with Beyond Meat in plant-based snacks, drinks venture
January saw PepsiCo form a plant-based joint venture in the US with US alt-meat group Beyond Meat.
Campbell Soup CEO says US labour shortage "tougher than I ever remember"
In September, the chief executive of Campbell Soup Co. said the US labour shortage affecting food manufacturers and other industries was "one of the toughest moments" in memory.
Saputo snaps up UK faux-cheese business Bute Island Foods
Canadian dairy major Saputo expanded its small presence in the dairy alternatives market in May with the acquisition of UK faux-cheese business Bute Island Foods, which makes the Sheese brand.
Nestle's new plant-based facility in Malaysia comes on-stream
In April, Nestlé opened a new manufacturing facility in Malaysia to produce plant-based protein products for Asian markets under its Harvest Gourmet brand.