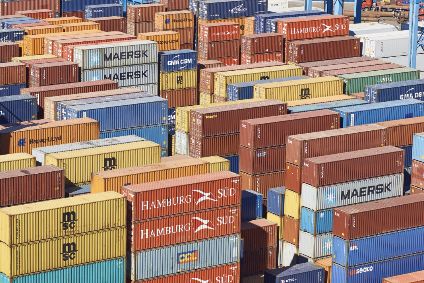 just-food is providing daily updates on how the Covid-19 pandemic is affecting the world's packaged food sector – and how the industry's executives see the market and consumer behaviour taking shape in the months ahead.
Click here for a special offer trial subscription
These rolling updates build on our previous bulletin, launched at the start of the year as the virus started to make its impact felt on the industry.
23 December
FDF calls for compensation for exporters following border "chaos"
The UK's Food and Drink Federation (FDF) has called on the country's government to compensate businesses affected by the closure of the border between Britain and France.
21 December
"We see consumer behaviours evolving in ways we think will stick beyond the pandemic" – General Mills' CEO Jeff Harmening on H1 results
General Mills reaped rewards from Covid-19 shopping behaviours in its fiscal first half as organic growth notched up a print of 8% compared to last year's flat performance. And the benefits look set to continue judging by the emergence of a new strain of the virus in the UK and Italy, while the US still grapples to contain the disease. Simon Harvey looks at the key talking points behind the results.
—
FDF warns of disrupted food supplies as France closes border with UK
UK industry body The Food & Drink Federation (FDF) is warning that supplies of food into the country face disruption as a result of France closing its border with Britain.
18 December
Cargill halts output at Canada meat site amid Covid-19 cases
Cargill has called a halt to production at a meat-processing facility in Canada after dozens of staff tested positive for Covid-19.
The US agri-food giant said around 60 of its workers at the site in Guelph in Ontario had been diagnosed with Covid-19 amid a "community spread" of the virus. Approximately 1,000 staff are employed at the factory.
—
Tyson Foods in spotlight over Covid protective measures
Following cases of Covid-19 at a number of Tyson Foods' meat plants since the virus erupted, the comptroller for New York City is calling on the US Securities and Exchange Commission (SEC) to investigate the company's methods to protect workers.
Comptroller Scott Stringer has criticised Arkansas-headquartered Tyson of "flagrantly misrepresenting its poor pandemic response" to investors.
He has called out Tyson's Form 10-K, a financial results document presented to the SEC annually, for containing scant information on the company's workplace safety measures.
Tyson has been plagued by Covid-19 infections at a large number of plants, some of which have been forced to temporarily shutdown or pause production as the appropriate cleaning and sanitisation processes are carried out. The affected sites have included factories in: Portland, Maine; Waterloo, Iowa; Goodlettsville and Shelbyville, Tennessee; Pasco, Washington; Dakota City, Nebraska; and Longansport, Indiana.
Six workers died from coronavirus at the Waterloo site, which witnessed more than a 1,000 infections.
"There is human cost to Tyson's failures – preventable deaths, hospitalisations and sick workers," Stringer said in a letter to Tyson. "These failures have material impacts on its business operations that carry serious risks for shareholders."
Tyson has yet to respond to just-food's request for comment.
—
17 December
Tyson Foods sacks seven managers linked to Covid-19 betting pool
Tyson Foods has sacked seven plant management employees at the US meat giant's site in Waterloo, Iowa, following an independent probe into a betting pool linked to Covid-19 infections.
16 December
Greencore's Nottingham factory hit by Covid
Greencore, a food-to-go manufacturer headquartered in Ireland, has a "number" of Covid-19 cases at a UK plant in the county of Nottinghamshire.
In a statement, the ready-meals to sandwiches maker said coronavirus infections in the Bassetlaw district in north Nottingham have been rising and Greencore now has an unspecified number of cases at its Manton Wood facility. All are currently self-isolating.
"We have arranged for testing to be carried out at the site, and have wide-ranging social-distancing measures, stringent hygiene procedures and regular temperature checking in place," the statement read. "We are liaising closely with the Director of Public Health for Nottinghamshire County Council and Public Health England. Our thoughts are with all those affected, who are currently recovering at home, and we will continue to monitor their welfare as the situation develops."

Jonathan Gribbin, a director of public health for Nottinghamshire County Council, added in the same statement provided by Greencore: "We have been carefully studying the cluster of cases across Bassetlaw district. We are working with Greencore and Public Health England to provide testing and to understand more about how people are acquiring the infection. Greencore has an extensive range of controls in place, has responded quickly and decisively to the situation and is working closely with us."
—
15 December
EU food-manufacturing workers "should be priority for vaccines"
FoodDrinkEurope, the trade body for representing food manufacturers operating in the EU, has called on the bloc's member states to take up a recommendation from The European Commission to include workers in the agri-food sector as "a priority group" for vaccines against Covid-19.
A joint statement issued with European trade union federation EFFAT said the Commission had provided guidelines to member states when developing their vaccination strategies and had included agriculture and food sector workers as one of six priority groups.
"The approval and availability of vaccines against Covid-19 is a huge step forward in the fight against the global pandemic. Vaccinating the entire EU population will take significant time, and due to the limited number of doses available not everybody can be immunised immediately," the statement read.
"Food security can only be ensured when the health and safety of the workers in the food and drink industry is protected and production can run smoothly. This holds true in the workplaces, as well as when considering a vaccination strategy."
Quoting an unnamed German government source, Reuters said The European Medicines Agency is set to issue a positive verdict on the first Pfizer/BioNTech vaccine next Wednesday (23 December).
9 December
Six new Covid cases confirmed at Bakkavor's Tilmanstone plant since Friday
Bakkavor, a UK private-label supplier, has said its salads plant in south-east England where two workers have unfortunately died after contracting Covid-19 has seen a further six new cases since last Friday (4 December), although numbers are declining.
A two-day mass-testing exercise was started at the Tilmanstone site in Kent on Monday (7 December) with 375 staff out of a workforce of "over 900" tested so far. In an update provided by Bakkavor yesterday afternoon, the company said 48 employees are now off work having tested positive, with another 44 self-isolating as a precautionary measure.
The testing programme was due to end at midnight yesterday. The Tilmanstone plant is currently operating at "reduced capacity", the company said, although a spokesperson for the business told just-food it is "a temporary adjustment, [with] no impact on service levels".
Bakkavor said in a statement: "As a business, we have fully followed PHE guidelines for the duration of the pandemic. We are currently working closely with Public Health England (PHE) South East and Kent County Council to monitor the situation and we will take whatever appropriate action is necessary to limit the spread of Covid-19 and to ensure that our staff on site are safe. We will follow PHE advice and, if and when further steps need to be taken, we will communicate any new developments."
—
4 December
Bakkavor to test all staff at Covid-hit plant
The UK private-label manufacturer is to test all staff working at a factory in south-east England for Covid-19 in the wake of two employees at the site dying after being diagnosed with the virus.
After talks with local government and health officials this week, Bakkavor will start conducting the tests at the facility, located in Tilmanstone in Kent, on Monday.
On the two members of staff who died, the company said: "We have sadly had two colleagues pass away following positive tests for Covid-19. These were valued members of our team and we are doing everything to support their families during this tragic time. At this early point in our investigation there is no evidence that either case was contracted in the workplace."
More than 900 employees work at the factory, which manufactures salad products. Bakkavor said 59 staff that have tested positive for Covid-19 are off work and a further 54 are self-isolating as a precautionary measure.
—
Survey reveals Covid, Brexit outlook for UK hospitality
A UK business survey reveals Covid-19 has "wrecked confidence" among company chiefs in the hospitality industry, with the majority (82%) downbeat on prospects for the coming year.
The poll by Manchester-based research consultancy CGA and Fourth, a provider of cloud-based cost control solutions to hospitality, shows the figure was up from 40% in a similar survey conducted in February.
"Extended restrictions on trading and socialising over the autumn have led more than a quarter (27%) of multi-site business leaders to predict their groups will be unviable within the first six months of 2021 if current levels of support continue. Single-site businesses are at even greater risk of failure," the survey reveals.
Looking at the impact on the hospitality sector when the Brexit transition period ends this month, the majority of company chiefs anticipate a hit to profits (65%) and increased costs on imports (80%).
In terms of investment, the survey of 121 business leaders across management roles, reveals "widespread closures" are expected next year, with 38% having no plans to open new sites. "Substantial market churn, especially in London, where closures of offices, retail and tourist venues has hit footfall, can be expected," the researchers said.
CGA's research and insight director Charlie Mitchell said: "As we near the end of hospitality's toughest year in memory, the bleak picture of the sector will come as little surprise. Suffocating restrictions across Britain will devastate trading in what should be businesses' busiest time of the year.
"Leaders' optimism is at least rising from the rock bottom level of our last survey, and news of a vaccine is a reason for cautious hope of recovery in 2021. However, this week's Tier 2 restrictions in England and strict new limits in Wales could be fatal for smaller business in particular, making the case for more relaxed trading conditions and better government support even more urgent."
—

3 December
Second Covid death reported at Bakkavor salad plant
A second employee at a UK salad plant owned by private-label major Bakkavor has died after contracting Covid-19.
–
PepsiCo 'temporarily closed US plant due to Covid outbreak'
US food and beverages giant PepsiCo is reported to have temporarily closed a Frito-Lay snacks plant in its home market due to an outbreak of coronavirus.
On Tuesday (1 December), media outlets in the US quoted Clark County officials as confirming 17 cases among employees at the plant in Vancouver, Washington State.
Public health officials said the first worker tested positive on 29 October. PepsiCo confirmed in a statement emailed to local media that multiple employees had tested positive for the virus although it did not list a specific number.
It described the decision to close the Vancouver plant as "a precautionary measure and in partnership with the Clark County Health Department". It said that the plant was being sanitised during the closure.
Reports suggested the plant was closed from 25 November but was due to re-open on Tuesday evening.
just-food has asked PepsiCo for an update on the situation at the plant.
1 December
Union calls for mass testing at Bakkavor UK site after Covid outbreak
The GMB trade union has called on private-label major Bakkavor to introduce mass Covid-19 testing at a salad facility in southern England after an outbreak of the virus among workers there.
—
BRF plant hit by Covid outbreak cleared to resume exports to China
A plant in southern Brazil operated by meat major BRF has been given the all-clear to resume exports to China following an earlier Covid-19 outbreak.
BRF said on Monday (30 November) its Lajeado pork unit has been authorised to resume exports to China, according to a statement sent to news agency Reuters.
The plant, which saw an outbreak of the virus among workers in May, employs about 3,000 people. The unit should resume exports over the coming days, the statement said.
"After an inspection by the Chinese authorities, it was possible to prove the commitment that all of us at BRF have always had regarding the health and safety of our employees and our products," Reuters quoted BRF as saying.
The news agency reported that least three other Brazilian meat factories remain blocked by China over coronavirus concerns, All are located in Brazil's southernmost state of Rio Grande do Sul.
BRF's Lajeado unit had been suspended by China since July.
30 November
German food industry shows cancelled in light of Covid
Organiser Koelnmesse has announced that it it is to cancel its ProSweets Cologne and ISM food industry trade shows as a result of Covid-19 restrictions.
The shows, which run consecutively, were due to take place between 31 January and 3 February next year.
In a statement, Koelnmesse said the decision to cancel the trade fairs is the result of close consultation with the relevant industry representatives and associations.
CEO Gerald Böse said: "The development of the pandemic and the on-going tough coronavirus policies force us to take these drastic measures. They are absolutely essential if we want to ensure the long-term existence and success of Cologne as a trade fair location."
The next ProSweets Cologne and ISM events are planned for January/February 2022.
27 November
Two Kepak plants in UK hit by Covid-19
Kepak, the Ireland-based meat processor, has seen an outbreak of Covid-19 at two UK processing plants situated at opposite ends of the country.
—
Fleury Michon confirms 29 Covid-19 cases at plant in western France
Fleury Michon said the France-based food manufacturer conducted screening of all employees at a plant in the west of the country yesterday (26 November) after 29 staff had previously tested positive for Covid-19.
While the meat, spreads and ready-meals producer did not confirm the outcome of those tests at its site in Pouzauges, located in the Vendée département in the Pays de la Loire region, it said the 29 cases emerged from 6-23 November. All of those infected went into self-isolation but did not display any "severe" symptoms of the virus.
The Montifaut Jambons facility employs 550 people, Fleury Michon said in a statement provided to just-food.
"This screening complements the implementation of strict health measures by Fleury Michon and frequently assessed by health authorities and the laboor inspectorate. It aims to identify the chains of transmission as part of the 'test-tracer-
isolate'. State services will contact the people tested directly to deliver the results and indicate the protocol to be followed."
—
25 November
Hormel Foods outlines demand dynamics across channels from Covid vaccine
Hormel Foods does not anticipate the elevated retail demand driven by the pandemic to fall off a cliff next year but does expect growth through the channel to tail-off as the out-of-home sector starts to reopen.
—
Analysis – Covid only one factor in Danone's reinvention
This week, Danone laid out the ground work to reboot its profit margins with a new locally-focused corporate structure and a cost-savings plan.
However, the strategy has been met with certain reservations in some quarters and, in a deep dive today, our news editor Simon Harvey looks at the key aspects of both the Alpro maker's new strategy and the reaction it has received.
—
24 November
At-home consumers drive J.M. Smucker to lift forecasts
J.M. Smucker, the US manufacturer behind brands including Uncrustables and Jif, today (24 November) set out new forecasts for annual sales and underlying earnings despite sales growth slowing in its second quarter.
—
23 November
Danone to axe jobs in post-Covid shake-up
Danone today set out how the French group plans to adapt to how it sees the post-Covid trading environment taking shape, with a target of EUR1bn (US$1.19bn) in cost savings, including removing up to 2,000 jobs.
—
Tiger Brands cuts 400 jobs as annual profits plummet
Tiger Brands has cut hundreds of jobs right across the South African food business as annual profits plummeted amid a drop in consumer spending linked to coronavirus.
—
Greencore plans share issue after FY profits tumble
UK-listed private-label manufacturer Greencore today (23 November) announced plans to raise cash by issuing new shares in the business, citing the "ongoing uncertainty" caused by Covid-19.
—
UK economy faces greater hit from no-deal Brexit than Covid, Bank of England governor says
With the Brexit transition ending at the close of the year, the UK could be set to face another economic hit alongside the impact of the virus.
And Andrew Bailey, the Governor of the Bank of England told MPs today (24 November) failing to strike a deal with the EU would have a greater long-term effect on the country's economy than Covid-19.
Bailey said: "I think the long-term effects [of leaving without a deal] would be larger than the long-term effects of Covid.
"It takes a much longer period of time for what I call the real side of the economy to adjust to the change in openness and adjust to the change in the profile of trade," he added.
—
20 November
Tyson Foods suspends officials at Iowa pork plant amid Covid-19 betting claim
US meat giant Tyson Foods has suspended top officials at its largest pork processing plant in Iowa amid a law suit brought by the family of one worker who died from Covid-19, alleging management organised a betting pool on how many employees would contract the virus.
The site in Waterloo witnessed a major Covid-19 outbreak during the spring and into the summer which reportedly infected more than 1,000 workers, with six having died.
Tyson said in a statement yesterday (19 November) that the health and safety of its employees was a "top priority" and has invested "hundreds of millions of dollars" across its US plants, including Waterloo, to protect workers, such as installing temperature scanners and on-site testing.
Its president and CEO Dean Banks said: "If these claims are confirmed, we'll take all measures necessary to root out and remove this disturbing behaviour from our company."
He continued: "We are extremely upset about the accusations involving some of the leadership at our Waterloo plant. Tyson Foods is a family company with 139,000 team members and these allegations do not represent who we are, or our core values and team behaviours.
"We expect every team member at Tyson Foods to operate with the utmost integrity and care in everything we do. We have suspended, without pay, the individuals allegedly involved and have retained the law firm Covington & Burling LLP to conduct an independent investigation led by former Attorney General Eric Holder."
—
19 November
South Africa's RFG Holdings to close plant under Covid-linked consolidation plan
South Africa's RFG Holdings is consolidating manufacturing with a plan to close a pies and bakery plant by the end of the month amid challenging trading conditions caused by the pandemic.
17 November
Tyson Foods looks to vaccine to reignite depressed chicken sales
Tyson Foods is hoping a coronavirus vaccine will lead to an improvement in its underperforming chicken business, which saw sales and volumes decline in the US protein heavyweight's fourth quarter due to a mix of plant inefficiencies, higher prices and absenteeism, all related to Covid-19.
—
Smithfield Foods fined for Covid violations – reports
Multiple media outlets are reporting that US meat giant Smithfield Foods has been fined US$58,100 for workplace violations linked to the Covid-19 pandemic.
The Los Angeles Times newspaper reported that Smithfield – owned by China's WH Group – has been fined by California's Division of Occupational Safety and Health (Cal/OSHA) for violations at its Farmer John meatpacking plant in Vernon, California. It added that Smithfield's temporary staffing agency, CitiStaff Solutions, has also been fined ($46,695).
News agency Reuters quoted the United Food and Commercial Workers union, which represents workers at the plant, describing the combined fine as "the largest citation at a meatpacking plant nationwide".
The LA Times said that the violations stem from an investigation the agency opened in late May. State officials found that the companies had failed to provide or ensure the use of face coverings, lacked physical distancing on assembly lines and did not train employees on how the virus is spread and ways to avoid infection.
Officials also charged Smithfield Foods with failing to investigate approximately 300 cases of the virus, including at least three hospitalisations.
In a statement sent to the newspaper, Smithfield Foods refuted the claims and said it would "aggressively defend" itself against the citations.
The United Food and Commercial Workers union has called for the plant's immediate closure, according to the LA Times.
Media reports quote the union as saying that more than 315 workers out of 1,800 at the plant have contracted Covid-19 since March, with at least three people hospitalised.
In September, Smithfield was cited for failing to protect employees at its plant in Sioux Falls, South Dakota, from coronavirus.
—
Covid 'outbreak at Kepak UK facility'
Irish-based meat group Kepak has reportedly suffered an outbreak of Covid-19 amongst the workforce at one of its UK facilities.
Reports in local newspapers quoting health officials say that a number of employees at the Kepak McIntosh Donald facility in Portlethen, Aberdeenshire, Scotland, have come down with the virus.
The reports said NHS Grampian is "working with Kepak McIntosh McDonald and other partners to ensure all appropriate control measures are in place within the workplace".
just-food has asked Kepak for confirmation of the outbreak.
In June the company suffered an outbreak of Covid-19 among workers at its facility in Merthyr Tydfil, Wales. Some 34 employees were said to have tested positive for coronavirus over a two month period.
16 November
NZ disputes China claims to have found coronavirus on Kiwi meat imports
Authorities in China claim to have found traces of the Covid-19 virus on frozen meat imported from Latin America and New Zealand.
But the claims linked to food exported from New Zealand have been disputed by that country's Prime Minister, Jacinda Ardern.
News agency Reuters reports that inspectors in the city of Jinan said over the weekend they had found coronavirus on beef and tripe and its packaging from Brazil, Bolivia and New Zealand, while two other provincial capitals detected it on packaging on pork from Argentina.
Despite the fact the World Health Organization says the risk of catching Covid-19 from frozen food is low, the Chinese authorities have ramped up testing for the virus on frozen food imports leading to some import bans.
Reuters said that China has provided information on how the food concerned entered the country but has not named the suppliers of the affected produce.
More than 7,500 people who may have been exposed tested negative for coronavirus, the authorities said.
But New Zealand Prime Minister Jacinda Ardern said today (16 November) she is confident no meat products were exported from the country infected with Covid-19.
She said at a news conference that New Zealand was told there had been positive tests on packaging of beef products from Argentina and some New Zealand products were in the same cold store where the positive tests had been returned.
"We were not advised that New Zealand products had themselves tested positive for Covid-19," she said.
"This is incredibly important to New Zealand. We are confident that our products do not, and are not, exported with signs of Covid on them given our status as essentially being Covid-free."
—
Pilgrim's Pride plant in Lincolnshire has "small number" of Covid-19 cases
Meat processor Pilgrim's Pride has had a "small number" of Covid-19 cases at a plant in the English East Midlands.
A spokesperson for the group, which is headquartered in the US and majority-owned by Brazil's JBS, said the workers at the site in Ruskington, Lincolnshire county, that have been infected are self-isolating, along with any people with whom they had close contact.
"We are pleased to be working in close collaboration with local public health officials – PHE, HSE, FSA and DEFRA – in order to protect our team members and limit the spread of this virus as best we can," a statement read.

"We believe the cases are as a result of the prevalence of Covid-19 within the wider local community. Our team members at Ruskington are key workers who have responded to this global pandemic in the most challenging of circumstances; their health and wellbeing is of the utmost importance."
The statement continued with respect to safety measures taken: "Since the onset of this pandemic, our business has been working to guidelines issued in relation to coronavirus and food processing sites, and liaising with UK government, the Food Standards Agency, the Health & Safety Executive and Public Health England on all matters including social distancing and its application in food-processing factories. We have also implemented additional measures where they bring benefit to particular situations and audit our own compliance of all Covid-19 controls daily."
12 November
Bidfood launches home-delivery service
Bidfood, a UK-based supplier to the out-of-home sector, has rolled out a home-delivery service amid Covid-19-linked restrictions on eating out.
Complete with a click + collect option, Bidfood said the nationwide service "extends its customer base beyond the hospitality industry". Delivery will be free for the rest of the year.
It said in a statement: "Bidfood has evolved its offer, launching a permanent, dedicated home shopping platform which enables customers to choose from a huge range of food and drink products, previously only available to the trade."
Bidfood added: "As shopping habits continue to dramatically change the new platform will support shoppers around the UK to get the supplies their family need direct to their homes. From classic cupboard staples and household brands; to a wide range of both frozen and fresh meats; seasonal ranges, product innovation, a dedicated 'wine cellar' with a wide range of drinks and spirits and even face masks, visors and sanitisers."
—
PepsiCo trials micro-fulfillment centre to meet Covid-linked demand
PepsiCo has launched a "micro-fulfillment" centre in Illinois to strengthen the US food and beverage company's e-commerce capabilities in light of increased retail demand driven by the Covid-19 pandemic.
10 November
Finance jobs emerge as proposed FrieslandCampina job cuts
Later in the afternoon, FrieslandCampina, which is planning to cut around 1,000 jobs across its operations, reveals more than 100 could be axed from finance jobs.
—
McCormick chief upbeat on future for home-cooking
McCormick & Co., the US giant behind Lawry herbs and Frank's RedHot sauces, believes the surge in home-cooking sparked by Covid-19 is likely to persist.
Lawrence Kurzius, McCormick's chairman, president and CEO, reflecting how the virus has reshaped shopping habits, argued the changes caused by the pandemic, such as the spike in scratch cooking or the increase in buying food online, are "accelerations of trends that were either in place or were inevitable".
—
FrieslandCampina eyes 1,000 job cuts as Covid-19 accelerates shake-up
Hundreds of jobs at FrieslandCampina could go as the Dutch dairy giant accelerates moves to cut costs and "optimise" its business.
—
6 November
Covid cases rise at Cranswick plant in Norfolk
The number of positive Covid-19 cases at UK meat processor Cranswick's plant in Norfolk has risen to 256, the local council has confirmed.
Last week, Norfolk County Council (NCC) revealed 175 workers had contracted the virus at the Cranswick Country Foods plant in Watton, in the eastern English county of Norfolk.
In an update, NCC told just-food today (6 November) that 758 workers at the site had received a negative result among the 1,077 staff tested, with 256 reported positive cases as of yesterday.
just-food has contacted Cranswick for its own update but had not received a response at the time of writing.
—
5 November
International Food & Drink Event postponed to 2022
The International Food & Drink Event and the IFE Manufacturing Solutions trade shows, due to be held at ExCeL London in March, have been pushed back to 2022.
Organiser Montgomery Group, a global events company in London, said the shows will now take place on 28 February, 2022.
Nicola Woods, event manager at Montgomery, explained: "Despite the introduction of the 'All Secure Standard' risk-assessment based framework for Covid-19 and commitment to delivering the highest standards of hygiene and cleanliness at our events, ultimately due to the lack of guidance and clarity from government on when business events can restart, we have concluded that the best option is to postpone IFE and IFE Manufacturing Solutions 2021."
—
4 November
Moy Park 'hit by Covid outbreak'
Moy Park, the UK meat group owned by Pilgrim's Pride in the US, has had 50 workers test positive for Covid-19 at a poultry plant in the English Midlands county of Lincolnshire, the BBC reports.
Some 2,400 people are employed at the site in the village of Anwick, near Sleaford, and the infected staff are self-isolating as the company works with Public Health England to bring the outbreak under control.
The BBC quoted a Moy Park spokesperson as saying: "We are doing all that we can to help keep the virus out of our facilities and help prevent its spread.
"Our continued focus is the safety of our staff. Those affected have been self-isolating… and we are in regular contact with them to ensure they have the support they require."
A number of facilities owned by Moy Park have been impacted by the virus in recent months, including a plant in Ballymena, Northern Ireland, and Dungannon, County Tryone, where one worker died from Covid-19.
—
Finland's Raisio forecasts decline in 2020 sales
Raisio, home to brands including Benecol yogurts and Elovena cereals, expects its net sales to fall by circa 3%.
The company made the forecast alongside reporting its third-quarter financial results, which included a 6% decline in net sales.
President and CEO Pekka Kuusniemi said: "Development within the Finnish consumer market was extremely strong, as it has been throughout this entire year. We continued to see dynamic growth within our key brands and we were able to launch more new products under these brands. Consumer products returned to a growth path and this included also our Elovena snack products, which suffered early in the year as a result of the self-isolating trend caused by the pandemic."
Raisio, however, appears to have fared less well outside Finland. "The heavy restrictions in [the] western European market, particularly in the UK market important to Raisio, continued to have a negative impact on the demand for Benecol products throughout the quarter," Kuusniemi said. "In Poland, development was weak for the same reasons. In Russia, sales in rubles increased strongly, but the development of the exchange rate was not on our side. The change in the purchasing behaviours of consumers outside of Finland has been greater than that within Finland and represents less visits to the shops, an increase in new distribution channels and emphasised price sensitivity.
The group's net sales in 2019 were EUR236.3m (US$276.9m).
Raisio said it expects its comparable EBIT in 2020 "to be in line" with last year. In 2019, Raisio generated a comparable EBIT of EUR27.3m.
—
3 November
Unilever boss reflects on scale of Covid crisis
Alan Jope, CEO of Anglo-Dutch consumer goods giant Unilever, has told a conference that we are are being "seduced by the market" into not realising the extent of the Covid-linked economic crisis.
Speaking yesterday (2 November) at a panel event organised by the UK business body the CBI, Jope said: "I think a year from now we will look back and it will have been more difficult than most commentators are reflecting.
"We are being seduced by the market which is a few big resilient companies and how they're doing, the impact on SMEs and jobs has not yet worked its way into the economy, so I think we're in for a bumpy ride."
London's Evening Standard newspaper reported that Jope urged businesses to "invest in up-skilling our people" as a defence against pandemic-linked job losses.
Talking about the Marmite and Ben & Jerry's brand owner's own investment plans, Jope said: "We are stingy deployers of capital and operating expense, but there are three areas where if someone comes forward with a proposal the answer is 'yes'.
"Those three areas of spend for us are in green technology, in up-skilling our people, and in IT investment and digitalisation."
2 November
Ornua to expand UK cheese facility to meet Covid-linked demand surge
Irish dairy cooperative Ornua Foods is to invest GBP3m (US$3.9m) in a UK cheese facility to meet increased demand linked to changing consumption patterns as a result of Covid-19.
—
Amy's Kitchen to set up another production site
Amy's Kitchen, the US family-owned food manufacturer, is preparing to set up a new production facility.
The site, located in San Jose in California, will be the company's fourth and is expected to be up and running by January.
Covid-19 was cited as a factor, with Amy's Kitchen pointing to "significant increases" in demand in recent months and also the need for space "for safe production and social distancing" in the face of the virus.
—
Restaurant curbs in England's latest lockdown
New national restrictions, drawn up to try to slow the rising number of Covid-19 cases and fatalities in England, will come into force on Thursday (5 November) – and restaurants will again have to close their doors.
"Hospitality venues like restaurants, bars and pubs must close, but can still provide takeaway and delivery services," the fresh UK government measures, which cover England (the other UK nations have their own policies due to the nature of devolved government in the state), say.
"Food shops, supermarkets, garden centres and certain other retailers providing essential goods and services can remain open. A full list of the business closures will be published and set out in law."
The new measures are set to last until at least 2 December. UK Prime Minister Boris Johnson will update Parliament on Monday and MPs are set to vote on the measures on Wednesday.
The UK's Coronavirus Job Retention Scheme, known as the furlough scheme, was due to lapse on Saturday but will remain open until December, with employees receiving 80% of their current salary for hours not worked, up to a maximum of GBP2,500 (US$3,226).
"Confirmation that the furlough scheme will be extended is extremely welcome news for food and drink businesses who continue to feed the nation. However, we need further clarity that the food supply chain will be supported sufficiently," Ian Wright, the chief executive of UK food-manufacturing trade body The Food and Drink Federation, said on Saturday. "Without further reassurance thousands of jobs will be under threat as businesses consider closing their doors for good. The economic impacts of this decision threaten calamity unless we see further details of a rescue package in the next 72 hours."
–
Haribo hit by second Covid outbreak at UK site
Confectionery heavyweight Haribo had confirmed to UK national newspapers that there has been an outbreak of 30 positive Covid cases amongst employees at its facility in Pontefract on northern England.
It is the second outbreak in less than a month at the West Yorkshire facility. On 15 October the German sweets giant said ten employees at the site had come down with the virus.
Now three times as many additional employees have been forced to self-isolate.
The company told media outlets it had gone "above and beyond" the government's guidance.
"We can confirm that there is a cluster of cases, with 30 colleagues testing positive for Covid-19 at our Pontefract site," it said in a statement.
—
30 October
Covid-19 numbers rise at Cranswick meat plant in Norfolk
Positive cases of Covid-19 at UK meat processor Cranswick's plant in Watton, in the eastern English county of Norfolk, have risen to 175, according to Norfolk County Council (NCC).
In a press conference yesterday (29 October), NCC officials said the pace of infections had picked up in the county over the past week to 89 per 100,000 from 59/100,000, with the rise "closely" connected to the Cranswick Country Foods' plant in Watton, mainly in its butchery operations.
While 175 staff had tested positive, another 185 had negative results, the NCC said, with those infected self-isolating. A mobile test unit was set up at the Cranswick site on Monday. The virus at the plant has escalated from the initial four cases reported earlier in October, the NCC confirmed.
—
29 October
Kellogg ups guidance again after Covid, emerging markets boost sales
Kellogg lifted its forecasts for full-year sales and earnings today (29 October) after reporting a near-5% rise in underlying net sales in its third quarter.
The US-based cereal and snacks giant has seen Covid-19 continue to fuel its retail sales, while the Pringles maker also pointed to "strong growth" in emerging markets in the third quarter.
—
France to enter second national lockdown
President Emmanuel Macron has announced a second national lockdown in France, starting tomorrow (30 October).
Only schools and businesses deemed to be selling essential goods, like supermarkets and pharmacies, will stay open.
Cafes, restaurants and other shops will shut down.
"I know the weariness and this feeling of a day with no end that is overcoming all of us," Macron said in a national address. "We must stick together and remain united, and not give in to the poison of division."
Citizens will only be allowed to leave home for essential work or medical reasons and would need to fill in a form to justify leaving their place of residence. They are allowed to exercise for one hour a day.
The measures will last initially until 1 December.
"We have been overwhelmed by the rapid acceleration of Covid-19," Macron said. "The virus is circulating at a speed that not even the most pessimistic forecasts had anticipated."
Data from Johns Hopkins University show France has had 1.28m cases of the novel coronavirus, with 35,823 reported to have died.
—
Germany set for "lockdown light"
Angela Merkel and leaders of Germany's 16 federal states have agreed to a partial lockdown starting on Monday (2 November).
Restaurants and bars will close, although they can still offer takeaway services.
Entertainment venues such as theatres and cinemas will be shut. Gyms will also close.
Shops are to remain open, with a regulation stipulating only one customer allowed per 10 square metres (or 108 feet).
Speaking at a press conference, Merkel said Germany was "in a very serious situation", adding: "We must act, and now, to avoid an acute national health emergency."
This sentence by #Merkel now helps to explain just how serious the #coronavirus situation has become in Germany:

"We are now at a point where, on average nationally, we no longer know where 75 percent of infections come from. We can list 25 percent of them"

— Thomas Sparrow (@Thomas_Sparrow) October 28, 2020
Data from Johns Hopkins University shows Germany has had486,972 confirmed Covid-19 cases, with 10,281 reported to have died.
—
28 October
Merkel 'wants to close restaurants'
Reuters has reported today (28 October) Angela Merkel is looking for Germany's state premiers to agree to a move to shut all restaurants in the country from 4 November.
The news agency says it has seen a draft resolution that would close all bars, cinemas, gyms and concert halls, among other venues.
The German Chancellor is said to be set to hold a conference call with state leaders later today.
According to data from Johns Hopkins University, Germany has had 463,555 confirmed cases of Covid-19. Some 10,177 citizens have died.
Reuters has also reported Germany's Economy Minister, Peter Altmaier, as saying the country was likely to reach 20,000 cases a day by the end of the week.
—
27 October
Nestle's confectionery plant in Newcastle hit by Covid-19 infections
Nestlé said its plant in Fawdon in the north-eastern city of Newcastle has recorded 29 positive cases of Covid-19 among the workforce.
The cases were confirmed from the 19-26 of October, a Nestlé spokesperson said, adding: "If a case is confirmed, we undertake rigorous contact tracing to ensure we can isolate any other individuals who may have been in close contact in the workplace.
"We have also introduced the additional measure of the mandatory wearing of disposable masks across the factory. Keeping people safe remains our top priority."
The factory manufactures a range of confectionery products, including Rowntree's Fruit Pastilles, Rolo, Munchies and Toffee Crisp.
The spokesperson continued: "We are working closely with authorities and continue to follow all advice to reduce the risk of infection. Our factories already have strict hygiene measures in place and we have issued extra guidance and implemented additional measures across all of our sites since the very beginning of the pandemic."
—
Burton's Biscuit Co. confirms four Covid-19 cases at Edinburgh factory
Burton's Biscuit Co. has confirmed four workers at its factory in the Scottish capital of Edinburgh have tested positive for coronavirus, although the plant is operating normally.
The facility produces a range of shortbreads and the Burton's snack and biscuit brands Fish 'n' Chips and Viscount, a spokesperson for the company told just-food.
"The health, safety and well-being of our colleagues remains our number one priority. We continue to work closely with local health authorities to ensure that the most stringent hygiene and social-distancing measures are in place," the spokesperson said. "In addition, we continue to follow all guidance and advice provided by the Government.
"The Health Protection Team has undertaken a risk assessment and confirmed they are satisfied with the appropriateness of the measures taken by the company."
—
Update on Covid-19 cases at Cranswick site
Local health officials in the eastern English county of Norfolk have issued an update on the number of positive Covid-19 tests at a plant run by UK meat giant Cranswick.
Describing the incidence of cases at the pork-products factory in Watton as a "significant outbreak", Norfolk County Council director of public health Dr Louise Smith said testing of staff at the site had "identified about 140 positive cases out of around 300 tested so far".
She added: "The analysis of swabs continues and the remaining staff on site are being tested today and tomorrow."
A spokesperson for Cranswick, one of the UK's largest suppliers of pork and poultry products, said its employees diagnosed with the virus were "tested in line with the advice given to us by PHE [government agency Public Health England] and , are all asymptomatic and currently self-isolating".
Tests at the site are ongoing and the spokesperson said Cranswick was "continuing to work co-operatively" with local and government health officials "to agree the next steps but envisage[s] there will be disruption to the full operation of the plant in the short term".
Cranswick has pork-products plants in Eye in eastern England, further north in Preston, near Hull, and in Ballymena in Northern Ireland.
In August, Cranswick temporarily closed the Ballymena facility after cases of Covid-19 among staff.
In May, it was reported three workers at Cranswick's plant in Wombwell in south Yorkshire in northern England died after contracting the virus.
—
26 October
Nestlé sets out capex plans in India
The Indian arm of the world's largest food maker has outlined plans to invest in manufacturing.
Nestlé India, which is listed on the Bombay Stock Exchange, said it's to spend INR26bn (US$351.6m) over the next "three to four years" on projects that "augment our existing manufacturing capacities", as well as on the construction of a new factory in Gujarat. That move, whch will see Nestlé build a plant to make Maggi products, was announced last year.
Approached for just-food for more detail on the plans and on the scale of the investment compared to previous periods, Nestlé India declined to comment, pointing to its status as a listed company.
The disclosure came as Nestlé India reported a 10.2% rise in third-quarter sales to INR35.25bn. The business pointed to "double-digit" growth for brands including Maggi noodles and KitKat chocolate.
Nestlé India said demand in the country's "out-of-home channel improved through the quarter but continues to be impacted by Covid".
—
How to keep the heat under US frozen-food sales
US frozen-food sales have received a boost from Covid-19 but the category was already in growth before the pandemic, bouncing back after several years in the doldrums. just-food's US columnist Victor Martino looks at how manufacturers and brand-owners can continue to drive sales.
—
Biofach trade show to go virtual
One of Europe's largest annual trade events focusing on organic food is to be held virtually in 2021.
Biofach, put together by Germany-based exhibition company NürnbergMesse and held alongside personal-care expo Vivaness, convenes every February and this year's show took place as usual before Covid-19 struck Europe.
"The numerous conversations and in-depth dialogue we have had in recent weeks and months have made one thing clear to us. Within the organic food and natural and organic cosmetics sector the desire for interaction, networking and knowledge transfer with experts, and to discover trends and innovations, remains huge and unabated, especially in these exceptional times, Petra Wolf, member of the NürnbergMesse management board, said.
"I very much regret that the physical trade fair cannot take place and stress that this decision was an extremely difficult one for all of us. However, before we all meet again on site in Nuremberg in 2022, the Biofach / Vivaness eSpecial will offer an ideal platform for professional dialogue in 2021."
The virtual event will take place between 17 and 19 February next year.
—
Poland announces curbs on restaurants
The whole of Poland went into a "red zone" of restrictions on Saturday, including the partial closure of restaurants.
Delivery and takeaway will still be allowed but dine-in has been banned under measures that stop just short of a national lockdown.
The announcement was made on Friday, with Poland's government confirming the following day President Andrzej Duda had tested positive for Covid-19.
According to data from Johns Hopkins University, Poland has had 263,929 confirmed cases of the virus. Some 4,483 citizens have died.
—
South Africa's Libstar eyes cost improvements
The South African FMCG group has started "cost rationalisation" projects across the business in a bid to make savings but, the company insisted, up capacity and improve service for customers.
The company said "several" initiatives were underway, including at its Lancewood dairy arm and at its Dickon Hall Foods unit, which co-manufactures for food majors including Nestlé and Unilever.
"Several cost-rationalisation projects are underway throughout the Group, most notably within the Dickon Hall Foods, Lancewood and Libstar HPC [home and personal care] divisions. These projects are expected to start yielding meaningful benefits from H1 2021." Libstar said alongside the publication of a third-quarter financial update.
Approached by just-food for more detail, including on the possible impact on products and jobs, Libstar said the projects are "all aimed at the improvement of the group's operating efficiencies and service levels to customers".
It added: "At Lancewood, we have invested in hard-cheese packaging upgrades to improve manufacturing efficiencies and service levels. Cost-rationalisation efforts are underway at Dickon Hall Foods. These projects have been aimed at improving production efficiencies and volume throughputs."
In the nine months to 2 October, Libstar's revenue increased 6.2% after a 14.4% rise in its third quarter.
"Whilst the group has been able to protect gross profit margins, general and administrative expenses for the year ended 31 December 2020 are likely to remain significantly higher relative to the prior year," Libstar said, pointing to Covid-19-related expenses and the fact the company is lapping "a lower comparative base" in the shape of the fourth quarter of 2019.
—
23 October
UK-based private-label business Oscar Mayer to close plant
Oscar Mayer, a manufacturer of private-label ready-meals for UK food retailers, has entered consultations with staff over the proposed closure of its plant in Chard, south-west England, with 860 workers to lose their jobs.
—
22 October
UK's SK Chilled Foods hit by Covid outbreak
SK Chilled Foods, based in the north east of England, has been hit by a Covid-19 outbreak amongst its workforce.
The company, which makes snacks, ready meals and party food, largely for the own-label channel, is being supported by the local Middlesbrough Council which has arranged for a mobile testing unit to visit the manufacturer's premises.
A total of 35 positive cases were recorded over the weekend, bringing the total at SK Chilled Foods to 50 since 24 September.
The company employs 400 staff at its Riverside facility in Middlesbrough and 900 staff in total across the whole of its business.
Environmental health officers have inspected the Riverside premises and advised the company on measures designed to mitigate against the spread of infection.
Esther Mireku, consultant in Public Health at Middlesbrough Council, said: "Testing at SK Chilled Foods will help us understand more about the spread of the virus".
A spokesperson for SK Chilled Foods said: "Staff who have tested positive are now self-isolating in line with government guidelines and we will continue to liaise closely with the council's environmental health officers whilst operating to the very highest standards."
—
20 October
Restaurants to close in Ireland as tougher Covid measures kick in
Tough new restrictions to combat the spread of Covid-19 in Ireland have been announced, including the closure of restaurants, pubs, and cafes which will be allowed to serve takeout meals only.
A government announcement on Monday evening (19 October) said that from midnight on Wednesday (21 October) the country will move to its highest lockdown tier for a six week period.
Non-essential retail will close along with barbers' shops, beauty salons, gyms, leisure centres and cultural amenities.
Taoiseach [Prime Minister] Micheál Martin said: "If we pull together over the next six weeks we will be able to celebrate Christmas in a meaningful way."
—
Six Covid-19 cases reported at HKScan's slaughterhouse in Vinderup, Denmark
Finland-based food group HKScan, which operates across the Nordic region, has reported six Covid-19 cases at a slaughterhouse in Denmark.
A spokesperson for HKScan told just-food the facility in Vinderup is operating normally after six workers tested positive for the virus last Friday (16 October), all of whom were sent home to self-isolate.
"As a preventive action, we have tested the whole personnel at Vinderup," the spokesperson said.
—
19 October
Restaurants, pubs and hospitality venues to close in Wales under 'firebreak' rules
Restaurants, pubs and other hospitality venues in Wales will close temporarily from Friday after the local government today (19 October) announced a national lockdown dubbed a firebreak.
The lockdown, which commences at 6pm on Friday, 23 October, to coincide with the start of the school half-term break, will run until Monday, 9 November, with people instructed to work from home and non-essential shops ordered to close.
The new lockdown replaces the 17 local restrictions currently in place in Wales.
Outdoor and indoor gatherings will be banned for people not living in the same household, while leisure businesses, community centres, libraries and recycling centres will also shut. Places of worship will be closed for normal services, except for funerals and weddings.
First minister Mark Drakeford said the firebreak will be "a short, sharp, shock to turn back the clock, slow down the virus and buy us more time", the BBC reported.
Non-essential travel in and out of Wales will also not be allowed, nor will events to mark Halloween and Bonfire Night.
—
Belgium closes bars and restaurants as night-time curfew comes into force
Belgium will close bars, cafes and restaurants for a month from today (19 October) as a night-time curfew comes into force to try and curtail the spread of the new wave of coronavirus.
The measures have been taken as the number of Covid-19 patients in "intensive care is 2.5 times higher today than at the end of March", the government said.
The curfew was announced last Friday and will be imposed from midnight to 5am. The closure of bars, cafes and restaurants will be reviewed in two weeks.
Alcohol sales will also be banned after 8pm, while the number of people that Belgians can mix with socially outside family members will be reduced from three to a maximum of one.
A government statement read: "The federal and state governments will do everything in their power to provide maximum support for everyone who is economically affected. For example, the federal government will double the bridging right for self-employed persons who have to close. Existing aid measures will be extended."
—
Danone executive shake-up, asset review
Danone is restructuring its management – with the French dairy giant's CFO deciding to leave – and reviewing its portfolio to adapt to the challenges created by the virus.
15 October
Mowi points to significant drop in third-quarter profits
Norwegian seafood business Mowi, formerly Marine Harvest, is pointing to a 46% drop in third-quarter profits before it announces the official results in November.
In a trading update issued to the Oslo Stock Exchange today (15 October), Mowi said operational EBIT would likely come in at EUR80m (US$93.6m) for the quarter, down from EUR148m in the corresponding three months a year earlier.
Total harvest volumes rose to 126,000 tons from 116,989 tons in the third quarter of last year.
While Mowi did not provide a reason for the downturn in profits ahead of the final figures on 4 November, it looks likely they fell for the same reason reported for the second quarter.
"Mowi's results in the second quarter were substantially impacted by Covid-19 and the extensive lockdown measures. Prices for salmon declined in all markets during the quarter resulting in reduced profits," the company said on 26 August when it issued those results.
It posted a second-quarter EBIT of EUR99m versus EUR211m a year earlier.
—
Haribo reports ten cases at Pontefract plant
Confectionery business Haribo said ten employees at its plant in the town of Pontefract in northern England have tested positive for Covid-19 and are self-isolating at home, along with any workers that had been in contact with them.
A spokesperson for Haribo said in a statement: "PHE (Public Health England) has been notified and they have confirmed that the processes, controls and measures that we have in place are more than satisfactory.
"As a business we have consistently gone above and beyond the guidance set by the Government and follow strict internal standards around the health, safety and wellbeing of our colleagues, which is our top priority."
Haribo, which is headquartered in Germany, said it had also taken stringent hygiene measures at its plants and installed its own track and trace system, along with temperature checking and social-distancing measures.
14 October
Food Drink Ireland calls for tariff relief as recovery fund revealed in budget
Food Drink Ireland, the local body representing Irish manufacturers in those sectors, has welcomed next year's budget announcement that includes a EUR3.4bn (US$3.9bn) recovery fund to support businesses facing the twin challenges from Brexit and Covid-19.
The 2021 budget revealed by finance minister Paschal Donohue is based on the assumption there will be no Brexit deal by the end of the transition period in December and on the basis there is no certainty as to how long the coronavirus pandemic will last.
But despite Donohue announcing the hospitality and tourism sectors will get tax relief in the form of VAT payments dropping to 9% from 13.5% from 1 November until December 2021, Food Drink Ireland is calling for similar relief from expected tariffs, which it expects in the region of EUR1.5bn for Ireland's food and drink exporters.
Paul Kelly, FDI's director, said: "A Tariff Support Mechanism fund to offset the tariff amount imposed by the UK on the most exposed sector of the Irish economy is now needed. The fund should also offset the impact of EU tariffs on indigenous manufacturers importing critical raw materials.
"Government must ensure that the Irish food and drink sector is backed by the EU Brexit Adjustment fund."
Donohue expects an unemployment rate in Ireland next year of 10.25% and a budget deficit of EUR20.5bn, narrowing a tad from the EUR21.5bn deficit envisaged for this year.
—
Peter's Food Service plant in Wales 'has four positive Covid-19 cases'
Peter's Food Service in Wales has reportedly had four positive cases of Covid-19 among workers at its plant in Caerphilly who are self-isolating.
A local media report quoted managing director Mike Grimwood as saying it appeared the four infections at the facility in the village of Bedwas were the result of a wider transmission in the local community rather than the employees picking up the virus at the site itself. Around 613 workers are employed at the plant, the report noted.
just-food has contacted Peter's, which supplies pastries, pies, desserts, meat and cheese to the hospitality sector, but had not had a response at the time of writing.
—
Eateries closed as Dutch introduce new Covid restrictions
All restaurants, cafes and bars in the Netherlands will be closed from 10pm tonight (14 October) as the country tries to get to grips with an increasing number of Covid-19 cases.
Some 7,400 people tested positive for coronavirus in the country on Tuesday, up from 6,800 on Monday.
In a statement the Dutch government said the new lockdown measures are needed to bring down the number of infections.
"Our approach is to intervene in situations where the risk of transmitting the virus is greatest. We can do this by limiting travel movements and opportunities for people to come into contact with each other, helping people comply with the basic rules and enforcing compliance more strictly," it said.
It stated that between now and 27 October (when the 14-day lockdown period ends) it will assess what measures are needed in the period after that.
"There needs to be sufficient evidence that the number of infections and the pressure on the regular healthcare system are declining before we can say with certainty that the measures are working and can therefore be reconsidered," it said.
–
JBS 'charged with failing to protect workers from Covid'
A division of Brazilian meat giant JBS has reportedly been charged with failing to protect workers at two of its plants from coronavirus.
News agency Reuters said the suit is the 18th such charge JBS or its subsidiary companies have faced.
Quoting a statement from local labour prosecutors, it reported that the latest charge is against JBS-owned food processor Seara Alimentos and relates to failing to protect workers from Covid-19 at two plants in the southern state of Santa Catarina.
Reuters said prosecutors allege that the company did not adequately test employees at the two facilities in the town of Itapiranga. They also claimed that it did not properly isolate workers with symptoms of Covid-19 and brought employees back to work too soon after quarantine, among other issues.
JBS declined to comment on the specific allegations when contacted by the news agency but defended the manner in which it protects workers.
12 October
FDF urges support for suppliers to UK hospitality as more lockdown measures expected
The Food and Drink Federation has welcomed the new support measures from the UK government for a hospitality industry that faces the risk of further local lockdowns today (12 October) but has called for assistance for manufacturers supplying those businesses.
Chancellor Rishi Sunak said last week the Government will cover two-thirds of staff wages at closed workplaces, and firms in England can get grants of up to GBP3,000 (US$3,914) per month in an extension to the existing Job Support Scheme.
The new six-month scheme is set to start on 1 November as Prime Minister Boris Johnson prepares to announce further lockdown measures later today which will see a three-tiered alert system for England put in place. The worst-hit areas are expected to see a possible shutdown of pubs and restaurants and other hospitality businesses.
Ian Wright, the chief executive of the FDF, said: "The Chancellor's introduction of support for hospitality and other businesses forced to close by Government restrictions in locked-down areas is very welcome. It does not, however, address the difficulties for those suppliers to businesses which are forced to close. Through no fault of their own, they face being shut with no income. Without additional support for the supply chain throughout lockdown, many of these 'squeezed middle' suppliers will simply not survive.
"While many manufacturers are managing to adapt and find new routes to market, that just doesn't work for others. When the Government is ordering businesses to close it is the duty of the Treasury to intervene at scale and with speed. Otherwise thousands of jobs, companies and livelihoods will be lost for ever."
–
Former PepsiCo boss Indra Nooyi calls on India to embrace alternative protein
Indra Nooyi, the former long-time CEO of food and beverage giant PepsiCo, has told a virtual conference hosted in India that the country needs to embrace a healthier food culture to ensure it has a robust defence against Covid-19 and future pandemics.
—
8 October
Tönnies takes legal action after plant forced to close
German meat giant Tönnies is seeking to overturn a decision by the country's authorities to close one of its abattoirs linked to a Covid-19 outbreak.
–
Covid-19 – India food groups talk trading as virus volatility persists
India is among the countries worst hit by Covid-19 and trading in a market where retail remains dominated by traditional outlets remains challenging. just-food's Raghavendra Verma spoke to four food companies to get a flavour of the business environment.
–
Vion factory halves production amid Covid cases
Netherlands-based meat giant Vion Food Group has cut output at a factory in Germany amid dozens of cases of the virus among staff.
Vion said it had halved production at the plant in Emstek in the north-west of the country after more than 60 employees were diagnosed with Covid-19.
All 63 staff to have tested positive are now in isolation. A further 300 contacts have been quarantined, Vion said.
The facility has more than 1,100 employees.
—
UK pork producer Karro Food Group hit by Covid outbreak
Karro, the UK pork producer owned by Eight Fifty Food Group, has experienced an outbreak of Covid-19 amongst the workforce at its plant in Lincolnshire in eastern England.
Up to ten positive Covid cases have been reported at the Scunthorpe facility.
A Karro spokesperson said: "Karro Food Limited is working closely with North Lincolnshire's Public Health Team, Public Health England and the Health and Safety Executive who continue to offer guidance and support.
"Those who have tested positive for Covid-19 and those identified as working near to a colleague or having extended close contact have been sent home to self-isolate for the required time as a precaution and preventative measure."
Karro said a mobile testing unit is now on site to allow all employees to be tested for the virus.
7 October
ARYZTA reveals impact of Covid-19 on FY sales
Swiss-Irish bakery firm Aryzta has reported that the Covid-19 pandemic has had a "material impact" on its FY2020 results, released yesterday (6 October).
Aryzta, which is currently the subject of speculation surrounding the possible sale of the business following pressure from major shareholder groups which are unhappy with the way the company has been run, saw total revenue decline by 13.4% year-on-year to EUR2.93bn (US$3.44bn). It recorded an underlying loss of EUR18m compared to a profit of EUR74m this time last year.
EBITDA was down by 33% to EUR260.2m.
CEO Kevin Toland said: "Up until 15 March trading patterns were in line with previous guidance. However, when the Covid-19 consequences became visible, we took decisive action to protect the business and our cash resources. This included pausing production in bakeries to reduce capacity in line with demand, furloughing headcount, availing of government relief initiatives, suspending capital expenditure and reducing discretionary cost where possible.
"As a result we finished the year with a strong overall liquidity position. While we expect the recovery to be bumpy in the coming months, we believe that Aryzta is well-positioned to recover and compete as economies stabilise and return to growth."
Aryzta, which makes burger buns for fast food giant McDonald's, said there has been "gradual sales improvement" with revenue falling by 18% in July compared to 23% in June, 36% in May and 49% in April.
It added that things have picked up in the QSR and retail channels but that, more broadly, foodservice remained subdued due to continued restrictions in key markets.
5 October
FY sales slide but Greencore reports recent "uplift" in demand
The UK-listed food manufacturer has been one of the companies to have seen sales come under pressure during the pandemic and this morning (5 October) told the market full-year revenues are set to have fallen 14%.
However, Ireland-based Greencore said it had seen "a progressive uplift in demand" in one of its core product areas that had seen sales hammered in the spring – food-to-go.
In the year to 25 September, Greencore said it anticipates reported revenue of GBP1.27bn, which on a pro-forma basis, would equate to a 14% fall. Food-to-go sales are set to have declined 22%, with sales in Greencore's "other convenience food categories" up 3%.
Greencore said its pro-forma fourth-quarter group revenue looks set to be down 19%, pointing to a 36% drop in the company's third quarter.
The sandwiches, sushi and sauces maker said its adjusted EBITDA "improved" in the final quarter. For the full year, adjusted EBITDA will be approximately GBP85m, Greencore said, after more than GBP10m of non-recurring Covid-19-related operating costs.
CEO Patrick Coveney said: "The fourth quarter of our financial year has seen an ongoing improvement in demand for our products. I am hugely proud of the way that our people are supporting each other and our customers during this extraordinarily challenging period, and it is their hard work and dedication that is driving a resilient and improving trading performance.
"Our agile business model, the depth of our customer relationships and the strength of our product range has enabled us to already capitalise on new business opportunities that will help underpin the build back in group revenue. We are realistic but also confident in our plans for fiscal year 2020/21, and remain excited by Greencore's longer-term prospects."
In August, Greencore shut its factory in the town of Northampton in the English Midlands after reporting hundreds of coronavirus cases at the plant. Greencore said today production at the site was "fully restored" in the middle of last month.
2 October
Bonduelle deputy CEO Gregory Sanson on long-term impacts of Covid-19, resilience and M&A – the just-food interview part 2
In part two of our interview with Bonduelle deputy CEO Grégory Sanson, we discuss how Covid-19 could affect working practices in the longer term, the outlook for foodservice and the French group's latest thinking on M&A.
1 October
PepsiCo reinstates organic growth guidance
Food and beverages giant PepsiCo has reinstated its organic revenue growth guidance that was withdrawn in April due to the uncertainties related to the pandemic but has now lowered the previous outlook for earnings per share.
Announcing its third-quarter results today (1 October) – with organic revenues up 4.2% – the Frito-Lay chips and Walkers crisps owner said it expects that metric to come in at 4% for the whole year. That's the same growth rate announced in February before the outlook was pulled in April.
Core earnings per share in constant-currency terms are envisaged at approximately US$5.50, compared to 2019's actual result of $5.53, a dip of 0.5%. EPS was estimated to grow 7% in February.
Chairman and CEO Ramon Laguarta said in the commentary the outlook is "based on what we can reasonably predict at this time".
He added in accompanying prepared remarks: "Our global snacks and food business remained resilient, while our global beverage business returned to growth."
Net reported revenue for the three months to 5 September climbed 5.2% to $18.09bn, while operating profit increased 5.4% to $3.01bn. Net income was up 9.5% at $2.3bn and core EPS rose 9%.
PepsiCo said its global snacks and food business posted organic growth of 6%.
—
China 'suspends beef imports from Minerva plant'
China has reportedly suspended imports from a plant owned by Brazilian meat giant Minerva because of coronavirus contamination fears.
News agency Reuters has reported that the suspension is due to last for a week from today (1 October).
It quoted a Chinese customs statement which said the suspension came after a package of frozen boneless beef from Minerva had tested positive for coronavirus. It pointed the finger at a plant in the Barretos municipality of Sao Paulo state.
Minerva declined to comment when contacted by the news agency.
China has suspended meat imports from Brazilian food processors including Marfrig, JBS and BRF over contamination concerns in the past few months.
—
Cases rise at Pilgrim's Pride Cornwall factory
The number of Covid-19 cases at a pork factory in Cornwall owned by US-based poultry processor Pilgrim's Pride has risen as a result of the NHS Test and Trace service.
Around a week ago, Pilgrim's Pride said it had a "number" of positive coronavirus cases at the Pool plant in the town of Redruth but 170 infections have now been identified through the NHS app among workers who were not displaying any symptoms. Almost 500 employees have been tested for the virus.
A statement from the local health authority read: "Cornwall Council's Public Health team, along with Public Health England SW and the NHS, have been working closely with Pilgrim's Pride Ltd. food factory in Pool in order to take proactive action to reduce the likelihood of community transmission."
A spokesperson for Pilgrim's Pride said in the same statement: "These are the first positive cases we have experienced at our site in Redruth since the outbreak of Covid-19 in the UK and appear to coincide with the outbreaks seen more widely around the county.
"We recognise our role and responsibilities within our community and continue to follow and exceed government guidelines as we have been since March when Covid-19 restrictions were introduced."
—
Bernard Matthews' Suffolk plant sees Covid-19 outbreak
Bernard Matthews, the UK turkey processor owned by the boss of 2 Sisters Food Group, has seen an outbreak of coronavirus at its plant in the county of Suffolk, east England.
—
Expo West trade show rescheduled for May 2021
The US food industry trade show Natural Products Expo West, cancelled this year because of coronavirus, has been rescheduled for May next year.
Organiser New Hope said the show, originally planned for March this year, will now take place between 24 May and 27 May in Anaheim, California.
Show director Lacey Gautier said that should organisers have to cancel again registered attendees will be notified via email no later than 12 weeks prior to the show, with refunds for all paid badges.
She said the show's organisers are "continuing to develop and implement a variety of new health and safety policies for Expo West 2021".
Events and education activities at the show will be held from Monday to Thursday while exhibits will take place from Tuesday to Thursday.
It is intended that registration for the show will open by mid to late November.
—
"We don't see foodservice recovering over next year" – Bonduelle's Gregory Sanson on French group's FY results and outlook
Bonduelle saw sales rise but profits fall in the 12 months to the end of June. Deputy CEO Grégory Sanson talks to just-food about the France-based vegetable supplier's performance and its outlook for the year ahead.
30 September
FrieslandCampina expands in Indonesia; provides Covid update
Dutch co-operative FrieslandCampina is to build a new dairy plant in Indonesia, described as one of its "largest and fastest-growing markets".
The company has also issued an update on Covid-19 trading conditions, providing thoughts on dairy commodity prices and on the foodservice markets.
29 September
McCormick resumes guidance amid "increased visibility"
McCormick & Co. is resuming financial guidance after pulling it in March amid what the US spices and sauces maker said is "increased visibility" around Covid-19.
For 2020, the company expects sales to grow at the upper end of a 4-5% range and 5-6% on a constant-currency basis. Operating income is seen up 6-7% and earnings per share at US$5.60-5.68 versus $5.24 a year earlier. Adjusted, EPS is expected at $5.64 to $5.72, an increase of 5-7%.
"While recognising the operating environment continues to evolve and there remains a degree of uncertainty about the pace and shape of the Covid-19 recovery, the company believes the shift in consumer demand to at-home consumption will continue," McCormick said today as it issued third-quarter results. "The company expects it will drive growth in this dynamic environment as evidenced by its strong year-to-date fiscal 2020 performance and its momentum entering its fourth quarter."
For the third quarter to 31 August, McCormick reported an 8% increase in net sales to $1.43bn ($4.04bn over nine months) and an 8% gain in operating income to $273m. Adjusted operating income also came in at $273m, up 5%. Net income climbed 7.4% to $206.1m.
28 September
UK food groups' reporting of Covid-19 cases questioned
There is consistent under-reporting of Covid-19 cases and deaths from the virus at UK food manufacturing plants, shareholder advisory group Pensions and Investment Research Consultants (Pirc) claims.
London-based Pirc said it reviewed 20 media reports and found there have been 1,461 cases and six fatalities but believes the actual figure is "much higher". Some 47 positive cases have been reported to the Health and Safety Executive (HSE) up to 8 August – and zero deaths.
—
Covid-19 cases and one death reported at Aunt Bessie's factory
Aunt Bessie's, the frozen food brand owned by the UK's Nomad Foods, said eight workers had tested positive for Covid-19 at its factory in the north-eastern city of Hull, while one employee has unfortunately died from the virus.
Eight staff at the Yorkshire pudding plant had tested positive for the virus but are now either returning to work or are planning to return after self-isolating, a spokesperson for Aunt Bessie's confirmed, adding that the plant with a total of 400 employees remains open.
The worker who has died was admitted to hospital due to Covid-19 symptoms "exacerbated by other medical issues" but the cause of death has not yet been confirmed, the spokesperson said.

"We are all saddened about the death of our colleague, and our thoughts and condolences are with her family and friends at this time," read a statement. "She was an important member of our team for 21 years and we will do everything we can to support her family."
—
China advises importers to avoid frozen foods from "heavily-hit" countries
China has reportedly advised importers to avoid frozen foods from countries "heavily hit" by Covid-19 amid a rising number of instances where the virus has been detected on packaging.
The call went out this morning (28 September), according to Reuters, which quoted a statement sent to the country's importers from the Beijing Municipal Commerce Bureau: "Customs and local governments have repeatedly detected the coronavirus in imported cold chain food, proving it risks contamination," adding that they have been advised to "proactively avoid importing cold-chain food from areas heavily hit by the coronavirus" and make alternative plans.
—
UK grocers resume rationing
A number of major supermarket chains in the UK have re-started putting limits on the purchases of certain products.
Tesco, Morrisons and Waitrose are among the retailers to have decided to introduce the measures amid some concerns in the UK of either more areas seeing local lockdowns or of the prospect of national restrictions on movement.
At Tesco, there are now limits on items including flour, pasta and toilet roll. Morrisons, the UK's fourth-largest grocer, is also restricting how much toilet roll can be bought, as well as disinfectant.
Toilet roll and hand sanitiser are the subject of limits at Waitrose.
–
Iowa Premium Beef fined for Covid breach
Regulators in the US state of Iowa have fined a local meatpacker after an outbreak of Covid-19 at its plant.
Iowa Premium Beef, which is 51% owned by local meat giant National Beef, was fined US$957 for a record-keeping violation after an outbreak at its plant in Tama in April resulted in 338 of the plant's 850 workers testing positive for the virus, news agency The Associated Press (AP) reported.
The facility produces corn-fed Black Angus beef for both the US market and export.
The Iowa Occupational Safety and Health Administration cited the company in August for failing to keep a required log of workplace-related injuries and illnesses and for failing to provide the document within four hours after inspectors requested it.
Both violations were labelled "other-than-serious," according to documents obtained by AP under the open records law.
The beef plant suspended production for two weeks in April after workers became ill.
Brazilian meat heavyweight Marfrig has a 51% stake in National Beef, which is based in Kansas City.
25 September
2 Sisters to add 100 employees to meet Covid-linked demand
UK poultry products business 2 Sisters is to take on another 100 workers at a ready meals plant which has seen demand increase as a result of the Covid-19 virus.
2 Sisters said the move is a result of "the consumer shopping habit changes from the continuing Covid-19 pandemic".
It said than 25 new products will be developed and launched at the site in the coming months. The facility already produces traditional British meals, prepared vegetables, and fried snacking items.
The new roles are spread across several departments, ranging from machine setters, line assistants and line managers to production operatives and preparation operatives.
Some 1,250 people already work at the site.
Sara Murphy, HR business partner at Cavaghan and Gray, said: "The pandemic has certainly played a part in fluctuating demand, but as we come into the autumn and winter seasons we see the demand for our products really take-off."
24 September
UK food body underwhelmed by government's latest economic plan
The UK's Food and Drink Federation (FDF) has said the Chancellor, Rishi Sunak, has not done enough to help the sector in his plan to bolster the country's economy and protect jobs in the coming months, which was announced today (24 September).
Responding to the announcement of the Chancellor's Winter Economy Plan, which replaces the furlough scheme with a jobs support package, FDF chief executive Ian Wright said: "The decision to introduce the Jobs Support Scheme and to extend the VAT cut for hospitality are welcome from the government but simply do not go far enough.
"The requirement for staff to be working part-time to be eligible for support will not be enough to sustain hospitality businesses and their food and drink manufacturing suppliers – the squeezed middle – through a difficult autumn and winter where pubs, bars, and restaurants will have significantly reduced custom.
"The pandemic has had a far greater impact on some sectors of the economy than others – sectors that would continue to support millions of viable jobs once a vaccine is achieved and social distancing can end. Only by continuing a targeted furlough scheme while the current restrictions remain will we avoid mass long-term unemployment and the decimation of a sector that could otherwise support our economic recovery once the pandemic is over.
"We urge the UK government to engage with those industries most impacted about what more can be done to support those food and drink businesses most affected by the restrictions."
23 September
Tesco boss tells UK shoppers not to panic buy
The CEO of UK grocery heavyweight Tesco has told consumers that there is no need to panic-buy despite new Covid-19 restrictions introduced by the country's government.
Dave Lewis said there was no need to pantry-load as food supplies are plentiful.
The UK population has been told to work from home where possible and new opening hour restrictions have been placed on pubs and restaurants in an attempt to stop the spread of coronavirus amid fears of a second wave of the pandemic.
This has prompted some observers to suggest that we could see empty shelves in the supermarket with some customers stockpiling essential items as happened in the early days of the virus.
But Lewis told Sky News: "The message would be one of reassurance. I think the UK saw how well the food industry managed last time, so there's very good supplies of food.
"We just don't want to see a return to unnecessary panic buying because that creates a tension in the supply chain that's not necessary. And therefore we would just encourage customers to continue to buy as normal."
—
UK food-to-go market forecast to decline as work-from-home policy curtails demand
The UK food-to-go-market is expected to decline by almost half this year to GBP10.8bn (US$13.7bn) before "bouncing" back somewhat in the following 12 months.
22 September
Covid-19 cases reported at Pilgrim's Pride factory in Cornwall
A UK pork plant formerly run by Tulip Ltd. before the company was taken over last year by US-headquartered poultry processor Pilgrim's Pride, has a "number" of Covid-19 cases.
The facility in question is located in the town of Redruth in the south-west county of Cornwall and produces bacon and gammon.
A spokesperson for Pilgrim's Pride did not disclose the exact number of infections in the plant but said in a statement: "There have been a number of confirmed cases of Covid-19 at our Pilgrim's Pride food factory in Redruth, Cornwall. The initial cases were discovered as part of the enhanced contact tracing service put in place in collaboration with Cornwall Council's public health team.
"We are now working with PHE [Public Health England] South West and Cornwall Council to conduct swab testing for all employees at the site. Any staff testing positive are isolating for 14 days, as well as anyone linked to the positive cases. The site remains fully operational."
—
Global GDP to bounce back by Q3 next year – OECD
The Organisation for Economic Co-operation and Development has said it expects global GDP to return to the level seen before pre-pandemic by the third quarter of 2021.
In a new report, the OECD projects global GDP to fall by 4.5% in 2020 before growing 5% next year.
The organisation expects economic output to remain below late-2019 levels in many countries. The report also notes uncertainty "remains high and that the strength of the recovery depends on numerous variables, resulting in an upside and a downside scenario".
The OECD's downside scenario is that global GDP still hasn't recovered before the end of 2021.
"Prospects for an inclusive, resilient and sustainable economic growth will depend on a range of factors," the report said. These include "the likelihood of new outbreaks of the virus, how well individuals observe health measures and restrictions, consumer and business confidence, and the extent to which government support to maintain jobs and help businesses succeeds in boosting demand."
—
UK "must consider foodservice furlough extension in wake of new restrictions"
The UK's Food and Drink Federation, which represents food manufacturers operating in the country, has called on the Government to think about extended the furlough scheme to support the hospitality sector – and suppliers into the industry – after new Covid-19 restrictions were announced this afternoon.
Pubs, bars, restaurants and other hospitality venues in England must have a 10pm closing time from Thursday (24 September) as part of the UK government's latest measures to try to stem the spread of the virus.
The outlets will also only be able to serve customers at tables.
At the end of October, the UK government's Coronavirus Job Retention Scheme – which helps businesses cover wages for employees on temporary leave, or furlough – is set to come to an end.
"These new restrictions on the UK's fragile hospitality and food service sector are a potentially fatal blow to manufacturers who specialise in supplying the hospitality sector. Many pubs and coffee shops will not be able to trade profitably under these new rules and will have to close again, with further threats from enforced closure due to local or national lockdowns. Those businesses and their suppliers also now face losing their furlough lifeline," Ian Wright, the chief executive of the FDF, said.
"We encourage government to heed the recommendations of the Treasury Select Committee and consider a targeted extension of the Coronavirus Job Retention Scheme for the hospitality sector and its manufacturing supply chain. With a vaccine and end to social distancing, these 'squeezed middle' businesses will thrive again. By extending their support through this unprecedented but limited period, these businesses can play a full part in building a jobs-rich recovery beyond the pandemic, preventing the unnecessary economic damage of business closures and the scourge of long-term unemployment."
—
Plant-based event set for London next year
Against the backdrop of Covid-19 in which most events are held virtually, the organisers of the Plant Based World Expo Europe have announced the dates for a physical event in London next year.
The show, aimed at retailers, distributors, foodservice providers, entrepreneurs, investors and healthcare professionals, will feature companies such as Quorn, Just, OmniPork, Beyond Meat and Meatless Farm and will take place between 8-9 April at the Business Design Centre in London's Islington district.
The associated conference programme will allow visitors to participate in educational seminars designed to "demonstrate the business power of the plant-based industry".
Jonathan Morley, managing director of the show organiser JD Events, said: "It is incredibly exciting to be able to officially announce the first Plant Based World Expo in Europe. The plant-based sector is growing at such a rapid pace and we are proud to represent the industry with Europe's only dedicated B2B event."
The Business Design Centre has implemented a "comprehensive regime" following guidance from Public Health England. This includes limiting the number of people in its conference halls, enhanced cleaning processes, thermal imaging screening on arrival, and the implementation of a fresh air system.
21 September
UK baker Finsbury waits for clarity on Covid, Brexit before resuming financial guidance
Finsbury Food Group, the UK bakery business, is still refraining from providing financial guidance until a clearer picture emerges behind the trajectory of Covid-19 and the outcome of trade negotiations with Europe over a Brexit deal.
—
Column: How US brands can exploit shift to at-home consumption [free-to-read]
After years of gains for foodservice in the US, Covid-19 has sparked boosted demand for food to eat at-home. How can packaged-food companies protect those gains longer term? just-food's US columnist Victor Martino reports.
18 September
France's Mademoiselle Desserts invests to meet post-Covid demand
Mademoiselle Desserts Group, the France-based frozen bakery supplier, is planning to spend EUR30m (US$35.5m) over the next 18 months to increase production capacity.
The group said it is putting the money in now so that it is ready to meet an expected increase in demand when the Covid-19 crisis is over.
17 September
UK food and beverage M&A down markedly – research
The latest research from London-based advisory firm Oghma Partners has revealed that food and beverage M&A activity in the UK has receded significantly during the Covid period.
It said that year-to date – up to the end of the second tertial – deal volumes were down by more than 50% on a year-on-year basis and Oghma is expecting it will be down by around 40% to 50% for the full year.
However, it said it is "anecdotally seeing a pick-up in activity due to the long-time lines" but this is unlikely to lead to year on year improvement until Q2 2021.
For the period between May and August 2020, total deal volume (15 transactions) remained significantly down when compared with the same period in 2019 (37 transactions).
"The 59.5% decline in deal volume comes as no great surprise as we continue to witness challenging conditions for M&A within the UK food and beverage market," Oghma said.
Overall deal value for T2 2020 was estimated at c.GBP350m (US$453.2m), which is considerably down when compared to the same period in 2019 where total deal value was estimated at circa GBP1.2bn.
—
US frozen-food firm Overhill Farms set for Covid fine
Overhill Farms, the US frozen-foods supplier, faces a fine in California for allegedly failing to protect staff from Covid-19.
—
Greenyard raises annual profit guidance as sales surge during Covid
Belgium-based fruit and veg supplier Greenyard has raised its full-year profit guidance in a trading update today (17 September) after seeing a third consecutive quarter of sales growth.
16 September
Covid-19 – US manufacturers talk trading, the economy and consumers
US grocery suppliers may largely have a got a Covid boost but, with the health and economic impacts of the virus still being felt, we asked four for their thoughts on trading. This piece is also free-to-read.
—
China bans imports from OK Foods chicken plant in US
China has banned imports from a meat plant in the US owned by OK Foods.
It is the second US company to be affected by such a ban which is the result of China trying to stop the spread of the Covid-19 virus. Imports from a Tyson Foods plant in Springdale, Arkansas, were blocked in June.
News agency Reuters, quoting the USA Poultry & Egg Export Council, said imports from the OK Foods plant at Fort Smith, Arkansas, have been put on China's blacklist following an outbreak of coronavirus amongst the workforce there.
OK Foods is owned by Mexico's Industrias Bachoco.
In a widely distributed quote, USA Poultry & Egg Export Council president Jim Sumner said: "We don't think that either one of these two [OK Foods and Tyson] are justified, especially considering the fact that the virus cannot be transmitted in poultry meat."
OK Foods did not immediately respond to requests for a comment, US media outlets reported.
15 September
Covid-19 – US manufacturers talk trading, the economy and consumers
US grocery suppliers may largely have been boosted by Covid-19 but, with the virus still causing uncertainty, and with concerns over the economy, we asked a group of manufacturers for their thoughts on trading and the outlook for their businesses.
14 September
JBS faces fine in US due to claims of Covid health and safety failings
Brazilian meat giant JBS is set to be fined US$15,615 in the US for Covid-19-related health and safety failings at its plant in Greeley, Colorado.
—
New report highlights strains on UK pubs, restaurants from Covid-19
A report in the UK claims almost a quarter of pubs remained closed at the end of August due to the pandemic, with the plight worse for restaurants, just as new social-distancing measures come into force today (14 September).
—
Nomad Foods sees Covid outbreak at UK plant
Nomad Foods has seen an outbreak of Covid-19 amongst employees at one of its UK plants.
The cases have been confirmed at a plant run by its Yorkshire pudding and roast potatoes business Aunt Bessie's in Hull in eastern England, it has been widely reported.
Those reports say that the number of workers affected has not been revealed but Aunt Bessie's confirmed a "small number" of its employees had been sent into isolation after receiving the results.
Hull Live suggests a first employee told bosses that they were feeling unwell last Thursday (10 September), the day before a second person began showing symptoms.
The factory is understood to employ around 250 people, producing 900 million Yorkshire puddings annually.
In a statement sent to just-food, Nomad said: "Currently, our Aunt Bessie's factory has a small number of coronavirus cases, but PHE [Public Health England] has repeatedly complimented us on our social distancing measures and our proactive approach to ensuring that our colleagues are safe and well."
It added: "If a factory worker contracts the virus, we would clean the area where the person was working, confirm that social distancing has been applied and apply our own track and trace procedure to identify co-workers who also need to go into isolation. Any employees who isolate due to having symptoms, or having contracted the virus, will continue receiving full pay."
—
Covid-19 – How food majors are adapting to homeworking
As offices closed across the world, employees took to home-working, often with more flexible hours. On our analysis pages, Lucy Britner explores the challenges and opportunities for major packaged-food companies as new working habits look set to stay.
—
South African poultry processor Astral Foods issues Covid-linked profit warning
South African poultry processor Astral Foods has issued a profit warning due to costs associated with Covid-19 and depressed chicken pricing.
11 September
Smithfield Foods cited in US for "failing to protect employees" from coronavirus
Smithfield Foods, the US meat firm owned by China's WH Group, is facing a fine from America's health and safety authority amid claims the processor "failed to protect employees" from coronavirus.
—
JBS cuts hundreds of workers at Queensland plant in Australia
The Australia division of JBS, the meat packer headquartered in Brazil, is laying off 600 workers at a plant in Queensland due to market conditions related to coronavirus.
10 September
Mondelez to up advertising spend to aid retention of customers gained during Covid
Cadbury and Oreo owner Mondelez International is putting more money behind advertising during the second half of 2020 in a bid to keep the new consumers attracted to its brands in a year shaped by Covid-19.
—
2 Sisters on recruitment drive at UK poultry plant
2 Sisters Food Group, the UK-based poultry products business, is aiming to recruit an additional 100 employees at a UK processing facility.
9 September
General Mills highlights Covid-linked gains
US food major General Mills has highlighted the gains it has made during recent weeks.
In an update on the Old El Paso owner's recent business performance ahead of its participation at the 2020 Barclays Global Consumer Staples Conference today (9 September), the company said it "continues to compete effectively and win in the current environment, including year-to-date market share gains in the US in retail and away-from-home channels". General Mills' current financial year started on 1 June.
It added: "The combination of higher at-home food demand and General Mills' top-tier supply chain, sales, and marketing execution has led to significant increases in household penetration for the company's brands, including Cheerios, Pillsbury, Old El Paso, Progresso, Yoplait, Betty Crocker, and more.
"In the past six months, General Mills brands gained more household penetration than the leading branded competitor in eight of the company's top ten US categories."
General Mills said it continues to expect the largest factor impacting its fiscal 2021 performance will be the relative balance of at-home versus away-from-home consumer food demand.
It said retail inventory levels, which fell sharply in the early stages of the pandemic, saw modest replenishment in the first quarter of fiscal 2021 and it anticipates retail inventory levels will largely normalise by the end of fiscal 2021 as supply and demand equalise across its product platforms.
Outside the US, General Mills said it is "gaining market share year-to-date in each of its largest international markets including Canada, France, the UK, China and Brazil".
8 September
Foster Farms reopens California poultry plant
Foster Farms has reopened a poultry plant in California after it was temporarily closed at the start of September due to 100s of coronavirus cases and a number of deaths.
The facility in the city of Livingston, Merced County, reopened today (8 September) following approval from the local health department. It shut on 1 September when Foster Farms said 358 workers at the site were infected with the virus, while eight employees had died.
It was a US public holiday yesterday for Labour Day.
Foster Farms said in a statement: "Through Labor Day, Foster Farms has conducted more than 4,800 Covid-19 tests of the Livingston Complex workforce. Results of the recent testing indicate a Covid-19 prevalence of less than 1% positive. The few employees that did test positive have been advised to self-isolate and will receive all appropriate medical leave benefits."
—
Bakkavor first-half profits plunge 65%
Bakkavor, a significant player in the UK private-label market that has been hit by coronavirus at a number of its plants, has seen more than a 60% drop in first-half profits.
Profit before tax fell 65% to GBP6.8m (US$8.9m) in the six months through 27 June, based on revenues of GBP880.5m, which were down 4.6%, the company announced this morning.
On a like-for-like basis, revenues dropped 5.2% to GBP852.4m, while the same measure in the UK market declined 4.5% to GBP754m. Adjusted operating profits were 32.3% lower than a year earlier at GBP28.7m.
Bakkavor said: "It is encouraging that the steady recovery in trading seen across the business in June has been maintained into the second half of the year.
"The macro-economic uncertainty caused by Covid-19, combined with limited clarity as to the terms and implications of the UK's exit from the EU, means that we have to be cautious as we look ahead to the rest of this year and into 2021. However, our performance in the first half of the year has proven our ability to withstand major operational challenges and gives us confidence in the quality of our business model and strength of our customer partnerships."
4 September
Seafood giant Mowi blames Covid-19 for French plant closure
Norwegian seafood business Mowi is partly blaming Covid-19 for a decision to close a French plant.
—
UK food industry survey reveals confidence at all-time low
UK food manufacturers' confidence is at a record low according to a new industry survey.
Industry body the Food and Drink Federation (FDF) and bank Santander quizzed food and drink manufacturers and found that confidence reached a record low of -65.2% in Q2 with Covid-19 concerns to the fore
The report delves into the impacts Covid-19 has had on a sector which has faced a variety of challenges from the closure of the hospitality and out-of-home sectors to rising costs and a fall in exports.
The FDF has identified seven steps for recovery designed to restart all areas of industry, as part of its work through the Food and Drink Sector Council. These include protecting the UK's supply chain "integrity" and competitive position and accelerating plans to increase UK exports.
FDF chief executive Ian Wright said: "As the dust begins to settle, we can now see how the pandemic has had a seriously damaging impact on 2020's overseas sales of UK food and drink."
He added: "As businesses turn toward economic recovery, ensuring a quick return to growth will be essential to support resilience in our industry."
3 September
Campbell expects "elevated" demand to continue
The US soup, sauces and snacks major, one of companies to have benefited from the way Covid-19 has reshaped consumer demand for food, has given the market a flavour of how it sees the next couple of months panning out.
Alongside reporting its full-year financial results (net sales up 7%, EBIT 13% higher), Campbell provided a forecast for its sales in its current first quarter, which started on 3 August.
The Prego sauces, Cape Cod snacks and Campbell's soup owner forecasts its first-quarter net sales will rise by 5-7%, contributing to an estimated 6-9% rise in "adjusted" EBIT and a 13-18% increase in "adjusted" earnings per share.
"The company expects that demand for its products will remain elevated in the near term," Campbell said.
In the fourth quarter of Campbell's financial year just past, the group's net sales increased 18% to $2.11bn.
On an organic basis, which excluded the impact from an additional week in the quarter and the impact from Campbell's sale of its European crisps business, net sales increased 12%, with the company saying the result reflected "a continued increase in demand as at-home food consumption remained elevated".
2 September
Private-label trade fair cancelled
US trade body the Private Label Manufacturers Association (PLMA) has cancelled a trade show set to take place in Amsterdam in December.
The World of Private Label show, set for 2 and 3 December in the Dutch capital, had already been rescheduled due to Covid-19.
PLMA said it would "soon" announce a new online trade show and B2B video networking event "to provide an alternative" to the scrapped show.
Peggy Davies, PLMA's president, said: "We understand the disappointment that our members and others may feel at the news that the ongoing coronavirus pandemic has once again upended our plans to hold an in-person international trade show in Amsterdam. Therefore, we are committed to moving forward with a virtual event that will provide the worldwide private label industry with valuable sales and marketing solutions when these are most needed."
—
UK's Premier Foods sees Covid outbreak at cake facility
UK-based Premier Foods has seen an outbreak of Covid-19 amongst its employees at a Mr Kipling cake plant in the English Midlands.
In a statement sent to just-food, the company confirmed the news but did not say how many if its workers at the Stoke-on-Trent facility had contracted the virus.
It said: "Over the last week, we have seen a very small number of colleagues test positive for Covid-19 at our Stoke factory, reflective of an increase in cases in the wider Stoke-on-Trent/Newcastle Under Lyme area. As a result, we have introduced further protective measures on site, in addition to our already stringent hygiene and safety procedures.
"We have been in contact with our local health protection team and are confident that we have taken all the necessary steps to protect our teams. We are monitoring the situation closely and will continue to keep local authorities updated."
The affected employees are now self-isolating and, as a precautionary measure, all fellow workers that came into contact with those who have tested positive have also been sent home to self-isolate.
Premier believes the transmission occurred in the local community, rather than within the factory.
1 September
"We are preparing ourselves for a long, slow, trek out of Covid" – UK food groups and their latest thoughts on Covid-19
Covid-19 is still presenting challenges to the industry and just-food spoke to a number of packaged-food manufacturers operating in the UK for their latest views on trading.
—
Analysis: The questions you must ask when cutting SKUs
Covid-19 has prompted manufacturers and their retail customers to step up reviews of product ranges and SKU counts. With the virus still in circulation and with an economic crisis potentially on the horizon, audits will continue to be necessary. Simon Creasey weighs up what questions executives should be asking as manufacturers try to tailor their product line-ups to the volatile trading environment.
—
Foster Farms to close California facility after Covid deaths
US poultry processor Foster Farms is to temporarily shut down a California chicken plant after a coronavirus outbreak infected 358 workers and killed eight.
—
2 Sisters' Coupar Angus facility reopens
2 Sisters Food Group has reopened its Coupar Angus poultry processing site in South Lanarkshire, Scotland, which was closed temporarily in August after a number of employees tested positive for coronavirus.
The site, which paused production on 17 August amid wider community clusters in nearby Perth and Kinross, reopened yesterday (31 August).
"Working closely with the incident management team, NHS Tayside and the local authority, we have been working hard during the temporary closure to supplement our existing Covid-19 control measures to keep all colleagues safe," 2 Sisters said in a statement.
"Whilst it is important to ensure our measures on site are robust and working, we believe it is also critically important for our people to understand their obligations away from the factory in the local community, which our initial analysis suggests has played a significant role in the transmission of the virus."
The company said all employees will receive training and "best practice guides on issues ranging from transport arrangements, conduct in the community, to keeping Covid-safe in a shared household".
It added: "As one of the largest employers in the area, we are more than aware of our responsibility in the community to ensure we act with care to ensure everyone's health, safety and wellbeing."